In This Issue . . .
*Forward this Newsletter to admired associates and/or friends."
Featured Leader: Joey Grunewald
"Creating Family Stories to Share"
Insights to Success: Plan. 3rd Tool - Intimacy
Steve's Creations: Cooking Plan. The Great Green Chile Harvest
On Our Website . . .
Get Inspired: Autumn By Debborah Ramsey
____________
If you are a member, sign-in to www.ccqh-leadershipclub.com and go to Newsletter to access the actual Club Newsletter.
If you are a guest, Sign-up here to be added to our mailing list for this abridged version of our Newsletter.
____________
Sign-up here if you would like more information on becoming a Sponsor
____________
Members & Spouses/Dates, Join Us for Our . . .
Fall Hike on September 29th, 8:30 AM, Chataugua Park, Boulder, CO
Potluck Dinner Party, Nov. 3rd, 6:30 PM, Lutton Home, Lafayette, CO
More details on the Events Calendar
Words-that-Inspire™
Our family is like a rose in full bloom
With so much love, like the fragrance,
it fills the room
Two children we were blessed with from
Our Lord above
Five beautiful granddaughters,
like rose petals, each one
fill our hearts with love. —Joey Grunewald
"Ode to the nest, where nature seeks to soften life's beginnings and nurture, protect, and share the common bond of family."—Cheri Lutton
Welcome to our newest section that features CCQH® Words-that-Inspire in harmony with each Newsletter's Lifestyle theme. We will also begin to highlight goods and services from our CCQH Leadership Store, offering Club Member Pricing even to Guests who purchase during this limited featuring. A Portion of the Net Proceeds for each highlighted good or service will be donated to specific nonprofit causes, projects, organizations, and/or foundations.
Our current highlight is a book of poems, Jo-Jo's Livin Like a Kid, by Joey Grunewald. Written and illustrated together with Joey's grandchildren, this book will delight family members of all ages and inspire the child within you. More about Joey's talents can be found on www.gifts-from-my-heart.com. A portion of the net proceeds from our sales will be donated to The Pearl Foundation, fostering their mission to develop global orphanages called spark of light villages. More information is availble on www.sparkoflightvillage.org.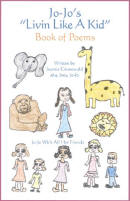 Jo-Jo's Livin Like a Kid™
By Joey Grunewald, Gifts from My Heart
Price: $10.95 | Club Member Pricing: $9.85 Purchase
Portion of net proceeds will be donated to The Pearl Foundation.
Joey Grunewald and her grandchildren will inspire you with poems and illustrations that will make you feel like "livin like a kid." Also, makes a great gift for your lovedones.
Remember, Club Member Pricing is available right now, even to Guests!
We are pleased to announce that . . .
Linda Karlson, Gale Connell, Richard Keuhn, Mary Richards, Marnie Johnson, and Liz Mostov are all celebrating their birthdays during the month of September. More details on the specific dates can be viewed on the Events Calendar at www.ccqh-leadershipclub.com. Happy Birthday, and may all your dreams come true!
Wen and Rebecca Boley's Sticky Sheets are being featured on ABC's The View this week. The Sticky Sheets pet hair remover product have become popular enough to be considered one of Whoopie Goldberg's "Must Have" products. More details and ordering information is available at stickysheets.com.
Steve Factor is focusing his career attention on non-profit organizations now that he has relocated from Denver to San Diego, drawing from his networking expertise. Steve is also taking spirituality courses at the Agape International Spiritual Center with Rev. Dr. Michael Beckwith who is featured in the recent documentary The Secret.
Visit our Members Profile Directory to learn more about and contact any of these and/or other CCQH Leadership Club members.
Again, on our upcoming events . . .
September 29th, we are having a Fall Casual Hike for local Club members. Meet at 8:30 am in front of the Chataugua Restaurant, Chataugua Park, Boulder, Colorado. Bring water and a morning snack..
November 3rd, we are hosting a Fall Potluck Dinner Party for all Club members and their spouses/dates at the Lutton residence, Lafayette, Colorado. Join us at 6:30pm for an evening of fun, good eats, and socializing.
____________
All CCQH Leadership Club Members are welcome to submit their personal and/or professional news and announcements to post in our Newsletter. Simply log in to the Club and submit to Cheri Lutton here.
Creating Family Stories to Share
By Joey Grunewald
I feel that by telling family stories or creating poems about family members or friends, it can help to express feelings of belonging and bonding, "the connection of each soul".
For children, it gives them information to use as a tool in their life by learning about their roots and heritage from past generations. This tool can connect them even deeper with their parents, grandparents, other family members and friends, thus, creating solid bonds.
The communication between each other is so much clearer if children know their backgrounds, and the reason for some things that come about in their lives. For an example, I have written a children's book Jo-Jo's Livin Like A Kid, a book of poems which expresses my feelings of unconditional love for all living creatures. I also convey how anybody can do anything they want in their lifetime with a positive attitude, and having fun with just the simple things in life. I've always had a strong desire to leave my granddaughters a legacy, so by writing this book and dedicating it to my family, it gives them an understanding of what "grandma was all about", and a sense of that strong connection.
Not only did I write this legacy, my granddaughters actually were a big part of the book by creating most of the illustrations, which made them feel strongly connected to something tangible to carry down from generation to generation.
Sit down with children, connect on a one on one level with them, let them ask questions and be honest with your answers. You will be amazed at what they contribute. This can be said in any life situations. People want to feel connected to other souls, whether they are related or not.
I really express my feelings best through my poetry, and I will always follow my articles with a poem. . . . If you are a member, click here to sign in to www.ccqh-leadershipclub.com, Newsletters, and read entire Club Newsletter.
____________
If you are a guest, please post your questions &/or share your experiences related to this article here.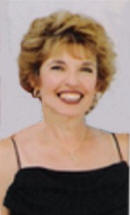 Joey Grunewald is an author and poet. She has always loved writing poetry for her family and friends, personalizing the poems as gifts from her heart. Joey's passion in life is to connect with every client at this heartwarming level. It gives her a chance to give a unique gift for any occasion. As a result of her passion, Joey founded the company Gifts from My Heart, which offers a variety of inspirational gifts. "I feel this is a gift I have been given and want to share with as many people as I can by spreading this passion from my heart to yours," expresses Joey.
Another way of spreading joy is the release of Joey's book of poems for children, Jo-Jo's "Livin' Like A Kid". This book was inspired by her five granddaughters, and the love and support of her husband, children, and family members. It reflects Joey's fun-loving attitude with children, and her unconditional love for all living creatures. Her message is to "love with an open heart, and have fun with the little joys of life." Joey's profile and article are also available at www.ccqh-leadershipclub.com. Jo-Jo's Livin Like a Kid is also available for purchase through CCQH, Inc.
____________
If you are a member, learn more about our featured Leader in the Member Profile Directory at www.ccqh-leadershipclub.com.
If you are a guest, learn more about CCQH Leadership Club and this lifestyle at www.ccqh-leadershipclub.com, Lifestyle Area in Family & Plan.
Guess Who . . . is the famous actor who has contributed much value to family lives around the world with his/her realized vision for wholesome family entertainment and education. He/she was happily married for forty-one years until his/her passing at the age of 65 years. Together, they enjoyed two daughters, one of whom was an adoptee. As a couple, they were both involved in the artistry of their family business, which proved eventful as they designed their signature character who has become a legendary icon for their company. He/she has also been a generous philanthropist in support of excellence and wholesome family lifestyles.
The Guess Who™ Game focuses on celebrating famous leaders who display leadership qualities related to one of the Lifestyle Areas in Balance, Spirit & Passion, Mind & Purpose, Body & Power, Family & Plan, Work & Productivity, or Society & Profitability.
If you are a Club member, SUBMIT YOUR VOTE HERE, and if you get this right, you could qualifiy for the Guess Who Game surprise gift.
____________
Last Newsletter's (V.3/I.4) Guess Who Leader is . . . .Robert Redford.
Tools for Courageous Leadership

Third Tool: Intimacy
Intimacy sets the tone for the success of communication and a trusting relationship.
To the degree that intimacy is present, so, too, will success be equally measured.
Intimacy is typically expected in a marriage or family, however, it is also a decisive tool in creating any plan for life that includes an agreement with another party. Intimacy is linked with feelings of closeness, safety, trust, and transparency among partners within any collaborative relationship. One of the key prerequisites is the ability to know oneself. Knowing oneself allows candor, as well as the ability to stand up for oneself. Having the courage to be clear in your self-disclosure and identity communication is paramount in one's maturity as a leader. Another key prerequisite is the ability to empathize or "walk in another's shoes." One's ability to really be available is readily observed by others when you engage in an intimate conversation. As it is said, "nobody really cares how much you know, until they know how much you care." Regardless of the plan that you are creating for your lifestyle of leadership, you will benefit greatly if you can harness the tool of intimacy as a natural extension of your forms of self-expression.
Of course, there is an art to this form of self-expression, just as there is in almost anything of human value. You do no one, including yourself, any service in being willing to chatter on and on to anyone and everyone about every little opinion, feeling, and detail that you experience. That is not intimacy, moreso, it is nervous energy being released through rambling communication by someone who displays a sense of insecurity about their self. A more developed person who displays the ability to appreciate and speak with intimacy exudes a sense of self-confidence and ease. Their intonation is well-paced and able to intertwine earnestness and seriousness with light-heartedness and self-deprecation. Being self-confident implies that one has already recognized their humanness as a fallible person who desires to grow and enjoy the journey. Through intimacy, one can reveal their strengths and weaknessess in a graceful manner, seeking resources to complement their desired goals and plans. We can explore this further with a few more specific examples in a variety of relationship settings. . . . If you are a member, sign in to www.ccqh-leadershipclub.com here to go to Newsletters, and read the entire article in the Club Newsletter
I sincerely wish you a beautiful journey with intimacy as you advance your legacy in leadership, and until we meet again, go out and make your dreams come true!
All My Best,
Cheri Lutton
____________
Post your comments and/or share your experiences related to this article on our Forum.
Gain more on how to use this tool to increase your profitability in society through Insights to Success. Excerpt from Insights to Success, The Six P's of Success.
©2006 by Cheri Lutton. All rights reserved.
____________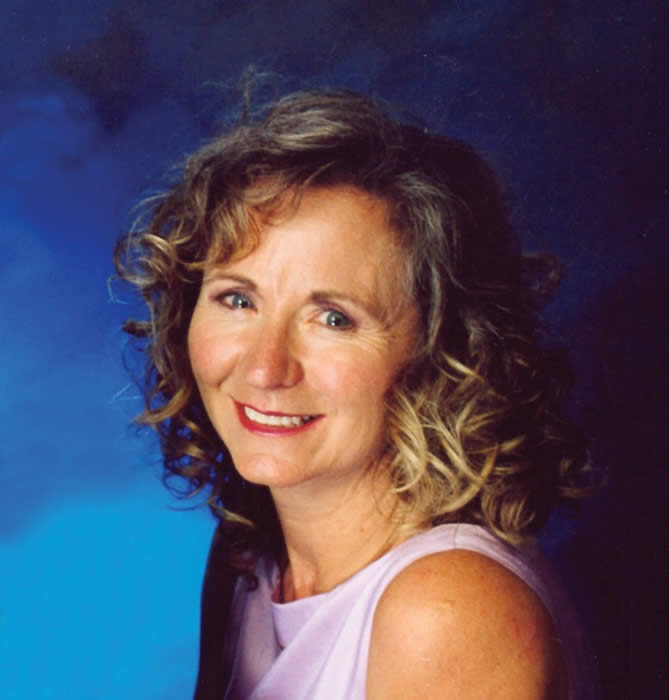 —Contributed by Cheri Lutton, CEO & Founder, CCQH, Inc. Cheri serves through her work as a Leadership Development Expert, Author, and Media Host/Speaker.
For more on Cheri. or to contact Cheri, submit here.
The Great Green Chile Harvest
Steve's Tip™: If you are a member, sign in to www.ccqh-leadershipclub.com and go to the Newsletters to read entire article in the Club Newsletter.
My plan for a beautiful harvest of peppers has come to fruition. Nature and the garden were good to me this season, offering a bounty of flavorful and well-sized chile peppers ready for tasty recipe production.
I will be sharing with you in this article—and future articles—ways to make great uses for one of my favorite peppers - the Anaheim Green Chile. Those of us from the Southwest are familiar with the street corner stands selling roast chilies. Many of them, claiming to be selling hatched chilies—after the New Mexico town of Hatch. Regardless of the origin, they are all referring to them as the roasted green chile. Vendors tumble and fire roast the chilies while you watch. It would be nice to have one of these such roasters, but I have done just fine with my backyard gas grill. The beauty of roasting your garden chilies is the guarantee that they are fresh. Each year in my garden, I plan on growing twelve green chile plants. In a good year, this will give me well over one bushel of succulent pods. there's nothing like roasting your own green chilies. That's just another reminiscent aroma of Fall's harvest season. So, let's get down to roasting some chilies! If you are a member, sign in to www.ccqh-leadershipclub.com and go to the Newsletters to read entire article in the Club Newsletter.
Bon Appetit,
Steve Lutton
Steve's Creations - from Soil to Skillet
____________
Post your questions &/or feedback for this article here.
Excerpt from Steve's Creations-from Soil to Skillet®.©2006 by Steve & Cheri Lutton. All rights reserved.
____________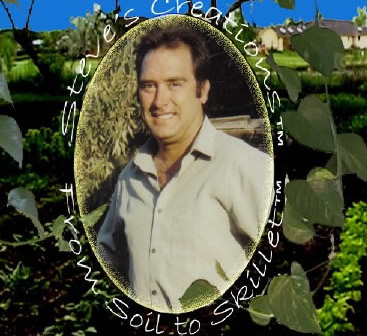 —'Contributed by Steve Lutton, CFO, CCQH, Inc. and
Renegade Press, Inc. Steve serves through his work as
a Cooking & Gardening Expert and Business Manager.
For more on Steve, To contact Steve, submit here.
________________________________________________________________________
*Forward this Newsletter to admired associates and/or friends."