Here, we explore the idea of family as a sense of belonging in the conventional manner, as well as, part of a personal or professional community.
By planning for your ability to contribute your best, you will naturally attract
those who support you.
You become what you think about, and you think about those with whom you choose to emulate in your daily life.
In this lifestyle area, we will be engaging members in a plan for their personal blueprints.
Through shared ideas and a vital community, we'll explore relationships, and other home & hearth topics that bring a lightheartedness to living with others.
Meet our Liaisons,
and ask an expert in Family & Plan . . .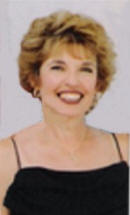 Archive of Articles
Ten Ways In Which You Can Create
a Family Home Filled with Love And Laughter
Safety Strategies for Families
Case Study: Observation of an At-Risk Youth
Mortgage Strategies for Building Wealth
Building Wealth through Real Estate Debt
A Child's View (in Get Inspired)
Our Special Place (in Get Inspired)
My Hole in One Will Forever Be (in Get Inspired)
Our Beloved and Special Dad (in Get Inspired)
Our Incredible Run with the Rockies - All for Dad
My School Presentation as a Featured Author
Creating Memories of Family Happiness
Helping Children to Overcome Obstacles
A Plan for Success (in Get Inspired)
A Tale of Three Brothers (In Get Inspired)