In This Issue...
Featured Leader: Herb Rubenstein
"Leadership Behaviors and Motivation"
Insights to Success: Profitability and Happiness
Steve's Creations: Sharing Homegrown Food Gifts with Others
____________
If you are a member, sign-in to www.ccqh-leadershipclub.com and go to Newsletter to access the actual Club Newsletter.
If you are a guest, Sign-Up here to be added to our mailing list for this abridged version of our Newsletter.
Sign-Up here if you would like more information on becoming a Sponsor
Welcome club members!
This week's newsletter is packed with some very powerful tips and useful ideas. Be sure to read the newsletter to pick up some of this great information.
On another note. I would like to remind everyone of the get together meeting on April 26th at 6:00pm. Stay tuned for more details. Also mark on your calendar the date for the next teleseminar which will be on April 23rd.
We have had some requests by members to have us post some of their events. What we will probably do with this feedback is to create a separate calendar for the members to post their events to. Until then, please use the forum to let everyone know what you are doing, and what events you are holding.
I also want to remind everyone who wants to bring more attention to their business to register a lens at the ccqh-leadershipclub group on Squidoo. That group is located at:
http://www.squidoo.com/group/create_lens/ccqh-leadershipclub?forward=true
The first 3 people to create and submit a lens to the group will get a featured spot on the group lens!
I would also like to encourage everyone to use the forum if you are looking for anything special, like a job, a joint venture, an employee, some services. That is what the forum is for!
Don't hesitate to contact me through the forum with any questions or concerns!
To Your Success!
B. Hopkins
CCQH Club Manager
B. Hopkins, owner of Psiphon Consulting specializes in Internet Business Development for small to mid sized companies. This includes creating Ecommerce Solutions, Internet Marketing Strategies, Automation of Website Business Strategies, and Website Programming.
Herb Rubenstein
Leadership Behaviors and Motivation

By Herb Rubenstein
In order to be a better leader, one needs to become familiar with examples of leadership behaviors that have proven successful over time. Within each category and specific behavioral item listed in this chapter, there is great room for individual variations and creativity. However, there is little room for the leader of a law firm, a leader of legal organizations, a leader of clients, or an advocate for a client to ignore the items listed belowand still achieve passing marks in leadership. There are approximately sixty behaviors that researchers believe constitute good leadership practices
Checklist 1: People Management
A successful leader is one who:
Clearly communicates expectations
Recognizes, acknowledges, and rewards achievement
Inspires others and serves as a catalyst for others to perform in ways they would not undertake without the leader's support and direction
Puts the right people in the right positions at the right time with the right resources and right job descriptions
Secures alignment on what is the right direction for the organization
Persuades and encourages people in the organization to achieve the desired results for the organization
Makes sure not to burn out people in the organization, looking out for their well being as well as the well-being of the organization
Identifies weak signals that suggest impending conflict within the organization and attacks the sources of conflict effectively
Encourages the human capital development of every person in the organization through training, mentoring, and education, and allocates sufficient resources to this endeavor
Correctly evaluates the actual performance and the potential of each person in the organization
Encourages people in the organization to stand up for and express their beliefs
Creates a non-fear-based environment in which all persons in the organization can speak the truth as they see it without concern for retaliation
Is able to empathize with those he or she leads
Checklist 2: Strategic Management
A successful leader is one who:
If you are a member, click here to read entire article in the Club Newsletter
____________
Please post your questions &/or share your experiences related to this article.

Herb Rubenstein leads teams to develop growth strategies for businesses, educational institutions, and nonprofit organizations as the Director of the Center for Organizational Transformation for Herb Rubenstein Consulting. Mr. Rubenstein is the co-author of Breakthrough, Inc. - High Growth Strategies for Entrepreneurial Organizations, (Prentice Hall/Financial Times Management, 1999) and is the Founder of Growth Strategies, Inc. Herb has been actively involved in politics, and is currently involved in non-profit development work in the area of autism, as well.
Mr. Rubenstein serves as the lead "Futures Planner" and "Strategic Visionary" for numerous clients of GSI. Through his knowledge of the Internet, strategic planning, law, technology, Organizational Transformation, raising capital, conducting state of the art research and other substantive areas critical to business and organizational success, Mr. Rubenstein has become a recognized author, public speaker, advisor to organizations and their CEOs and Boards of Directors, and serves as project manager for numerous GSI projects.
Mr. Rubenstein is a Phi Beta Kappa, Omicron Delta Kappa graduate of Washington and Lee University. He holds a Diploma in Social Sciences from the University of Bristol, a Master of Public Affairs from the Lyndon B. Johnson School of Public Affairs of the University of Texas at Austin and a law degree from Georgetown University. He has been a Research Associate for the National Academy of Sciences and a Senior Research Associate for the American Institutes for Research. He was a senior policy official of the United States Department of Health and Human Resources in the early 1980's working on welfare reform and entered into the private practice of law in 1982. He is a member of the bars of the District of Columbia, Virginia and Maryland and serves as President, Chairman and CEO of Growth Strategies, Inc. He has been selected for inclusion in Who's Who of Outstanding Americans and received the highest rating available from Martindale Hubbell during his 15 years as a practicing lawyer. He has served as Chairman of numerous nonprofit organization boards of directors and has an article on Future Studies that has been accepted by the World Future Society for publication in Futures Research Quarterly. More information on Herb Rubenstein can also be found on www.herbrubenstein.com.
___________
If you are a member, learn more about featured Leader and Liaison Herb Rubenstein in the Club Newsletter or at www.ccqh-leadershipclub.com in Society & Profitability
if you are a guest, learn more about Herb at www.ccqh-leadershipclub.com at the Lifestyle in Society & Profitability.
Guess Who is the famous philanthopic leader in the entertainment industry who has displayed courage, compassion, wit, and wisdom in his/her career path by leading the way on helping less fortunate through financial and emotional support. He/she started out in poverty and became one of the world's wealthiest entertainment figures. Using fame, fortune, and power, this leader has been successful in creating a media empire, a foundation, bridging society's awareness gaps in many controversial issues, and advancing a legacy of immeasurable proportions.
____________
The Guess Who™ Game focuses on celebrating famous leaders who display leadership qualities related to one of the Lifestyle Areas in Balance, Spirit & Passion, Mind & Purpose, Body & Power, Family & Plan, Work & Productivity, or Society & Profitability.
If you are a Club member, SUBMIT YOUR VOTE HERE, and if you get this right, you could qualifiy for the Guess Who Game surprise gift.
____________
Last Newsletter's (V.1/I.6) Guess Who Leader is . . . Napoleon Hill.
Keys for Courageous Leadership in Family
First Tool: Happiness
A wealth of happiness is an important tool that will direct the flow of one's ability to sustain profitability. Profitability is measured in many states of wealth beyond the obvious, which is currency. Even the word currency connotes a flow and movement of energy. Sharing profitability begets more profitability, and that is why profitability is so closely linked with philanthropy. Philanthropy ensures the flow of profitability and vitalizes society with value and a better state of being. Happiness generates the human spirit to forge ahead, as well as, appreciate the current results of solid productivity that is based on serving others.
When we begin to think about profitability as a form of wealth, we can better understand how happiness would help us to improve our life's wealth, and, in turn, help us to contribute our best to society. As we emerge as leaders who have nourished our lives with passion, purpose, and power, we grow and become better leaders. Therein, we are in better shape to contribute ourselves to others through a well-rounded plan that conveys our productivity, and results in successful profitability. Let's explore profitability, and again, how happiness can be a vital tool to enhancing our ability to achieve this level of success in society. If you are a member, sign in to www.ccqh-leadershipclub.com and click here to read the entire article in the Club Newsletter
____________
Post your comments and/or share your experiences related to this article here.
Gain more on how to use this tool to increase your profitability in Society through Insights to Success. Excerpt from Insights to Success, The Six P's of Success. ©2006 by Cheri Lutton. All rights reserved.
____________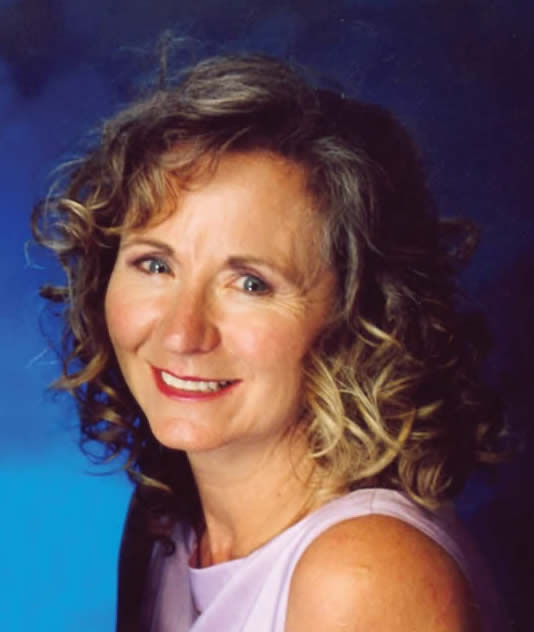 —Contributed by Cheri Lutton, CEO & Founder, CCQH, Inc. Cheri serves through her work as a Leadership Development Expert, Author, and Media Host/Speaker.
For more on Cheri. or to contact Cheri, submit here.
_____________
"Dream your plan and plan your dream, and you will dream the experience and experience the dream."
____________
More inspirational quotations are available at
____________
Sharing Homegrown Food Gifts with Others
Steve's Tip™: Read in the Club Newsletter.
My experience has been that most people are fascinated to receive not only a homemade gift, but one that has been preserved and presented in a beautiful sealed glass jar. . . I'll have fun regaling you with canning stories and tips that may entice you to delve into the rewards of home canning and gifting your goodies. Here's to sharing with others! If you are a member, sign in to www.ccqh-leadershipclub.com and click here to read entire article in the Club Newsletter.
____________
Post your questions &/or feedback for this article here.
Excerpt from Steve's Creations-from Soil to Skillet®.©2006 by Steve & Cheri Lutton. All rights reserved.
____________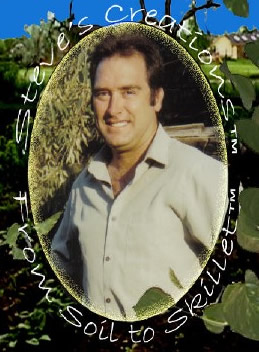 —'Contributed by Steve Lutton, CFO, CCQH, Inc. and Renegade Press, Inc. Steve serves through his work as a Cooking & Gardening Expert and Business Manager
______________________________________________________
*Forward this Newsletter to an admired associate and/or friend."