In This Issue . . .
*Forward this Newsletter to admired associates and/or friends."
Featured Leader: Crystal Lutton
Insights to Success: Passion. 4th Tool- Law of Relativity
Steve's Creations: Cooking. Passion, Recipe for Homemade Pumpkin Pie
On Our Website . . .
By Steve Immer
____________
If you are a member, sign-in to www.ccqh-leadershipclub.com and go to Newsletter to access the actual Club Newsletter.
If you are a guest, Sign-up here to be added to our mailing list for this abridged version of our Newsletter.
____________
Sign-up here if you would like more information on becoming a Sponsor
____________
Our Nov. 3rd Fall Dinner Party was a magical success!
______________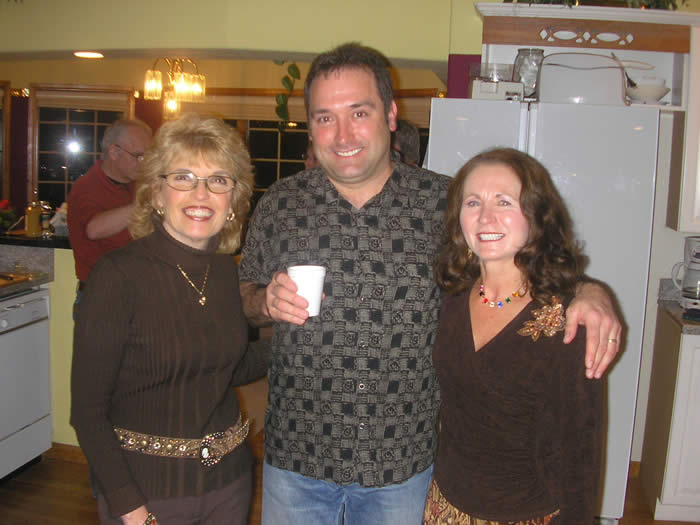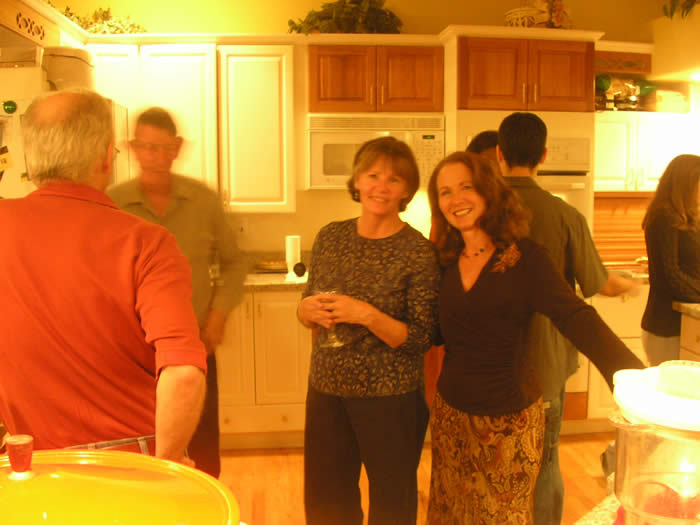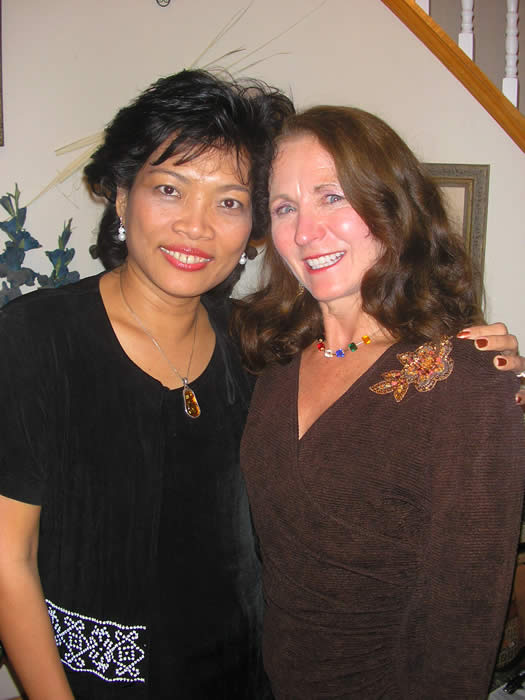 Joey, Steve, Cheri Pat, Sandy, Cheri, Charles, Crystal May and Cheri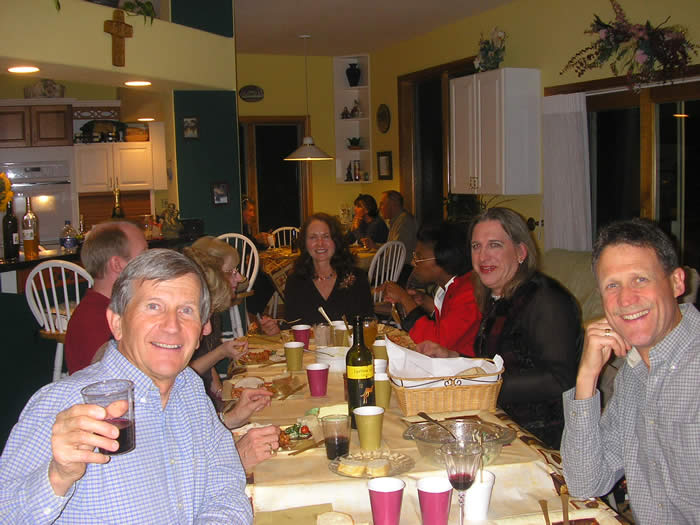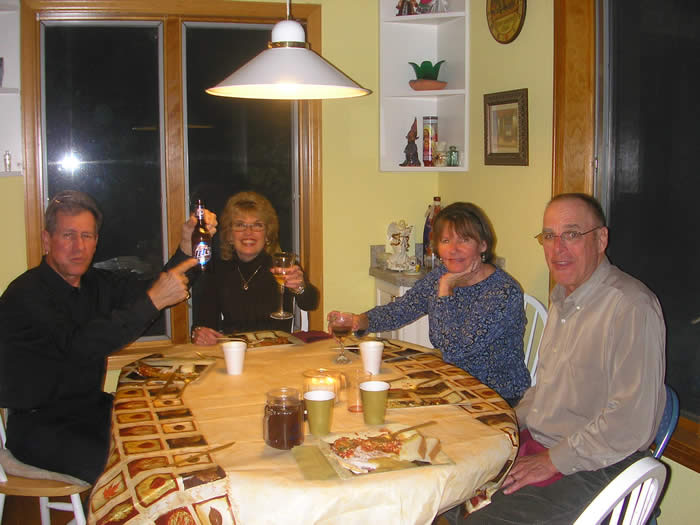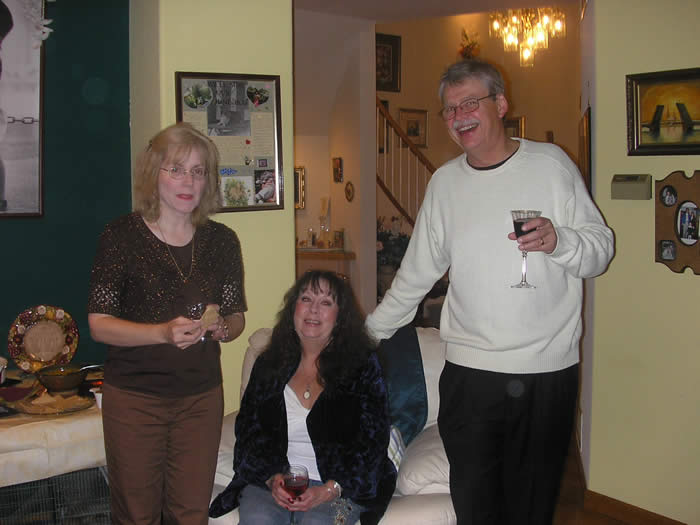 Steve, Jesse, Dave, Jesse, others Richard, Joey, Sandy, Norm JoAnna, Kitty, Gale
More Photos on Photo Gallery at www.ccqh-leadershipclub.com.
________________
Words-that-Inspire

Feel a passion so great in your life for whatever you do
And it will fill your heart with the spirit of joy for you

Create a path that is filled with this passion for others to follow and to see
And they too will have the spirit to create their own passions in life to be free

Free to be what they choose to be and keep it within their heart and soul
Full of spirit, full of passion, and totally whole. —Joey Grunewald
* * *
"There in the depths of your spirit lies your passion.
Discover yourself, and you will be free."—Cheri Lutton
* * *
Welcome to our newest section that features CCQH® Words-that-Inspire in harmony with each Newsletter's Lifestyle theme. We will also begin to highlight goods and services from our CCQH Leadership Store, offering Club Member Pricing even to Guests who purchase during this limited featuring. A Portion of the Net Proceeds for each highlighted good or service will be donated to specific nonprofit causes, projects, organizations, and/or foundations.
Our current highlight is a book of poems, Jo-Jo's Livin Like a Kid, by Joey Grunewald. Written and illustrated together with Joey's grandchildren, this book will delight family members of all ages and inspire the child within you. More about Joey's talents can be found on www.gifts-from-my-heart.com. A portion of the net proceeds from our sales will be donated to The Pearl Foundation, fostering their mission to develop global orphanages called spark of light villages. More information is availble on www.sparkoflightvillage.org.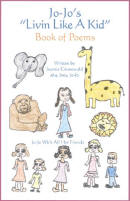 Jo-Jo's Livin Like a Kid™
By Joey Grunewald, Gifts from My Heart
Price: $10.95 | Club Member Pricing: $9.85 Purchase
Portion of net proceeds will be donated to The Pearl Foundation.
Joey Grunewald and her grandchildren will inspire you with poems and illustrations that will make you feel like "livin like a kid." Also, makes a great gift for your lovedones. Remember, Club Member Pricing is available right now, even to Guests!
We are pleased to announce that . . .
Paul Hoyt, Kathryn Alexander, David Lobree, and Barb Wisler are all celebrating their birthdays in November. We wish them the warmest wishes for a great celebration and year.
Joey Grunewald was recognized as our upcoming 2007 Leader of the Year for the CCQH Leadership Club at the Club's elegant Fall Dinner Party at the Lutton home in Lafayette, Colorado on November 3, 2007. Joey's exemplary model of active participation has pioneered the way for the CCQH vision in advancing a legacy in leadership by celebrating the centered qualities of humanity for famous and private individuals alike.
EJ Thornton and newly wed husband will be recognized this week on Denver's Channel 9 in an interview with Greg Moss for their new state-of-the-art light invention, Lucid Lights. They will also be participating in the Inventor's Showcase sponsored by the DaVinci Institute on Nov. 15th at the Denver Cable Center.
George Bigger is offering a premium residential real estate property at attractive pricing. The property is located in Boulder, Colorado in a well established and landscaped subdivision near Niwot. For more information, click here.
Visit our Members Profile Directory to learn more about and contact any of these and/or other CCQH Leadership Club members.
For our upcoming events . . .
Join us on Tuesday, December 4th from 6:30 - 7:30 pm MST for our Holiday TeleNetworking Conference hosted by Joey Grunewald! Get acquainted with our Guest Leaders, and learn more about hot topics and projects in Leadership. More details will be available on CCQH Leadership Club Events Calendar, and upcoming newsletters and broadcast emails to register. This is a complimentary event for members and guests.
____________
All CCQH Leadership Club Members are welcome to submit their personal and/or professional news and announcements to post in our Newsletter. To contact the CCQH Leadership Club with your news, submit here to Cheri Lutton.
Turning Point on Faith
By Crystal Lutton
Since birth, I have been going to church with my family, yet, I really didn't get a personal relationship with God until I was about fifteen years old. I didn't find God in church. I found Him amidst His beautiful and vast creation. I was standing atop a mountain that overlooked hundreds of miles of other surrounding valleys and mountains. I remember that I was dealing with a time of huge personal development, overcoming tremendous obstacles that seemed to be piling on top of each other. I felt like I was drowning. Suddenly, I looked up and felt this sort of stillness all around me. It was almost like everything and everyone around me stopped, just for a very brief time. I felt like God was reaching out to tell me that He has been waiting for me with open arms because I mean a great deal to Him.
I felt—from that moment on—God speaking to me, and I could take on the growth and issues with a newfound strength. This new ability was not something that I myself possessed, it was the knowledge that God wanted to take on the problems—and with my trust in Him—He would carry me through anything. The amount of change and growth that I experienced from that point on was miraculous. I was only fifteen years, but, in only six months, it felt like I had grown to an emotional maturity well beyond my years and experience in life. I started to truly see the whole picture that God was teaching us, His beloved children, when He gave His one and only son to die for us. This picture is known as unconditional love. There is no greater love than what God has for us. Jesus died purely and innocently from our persecutions, and for our salvation. What does this mean? It means that Jesus loves us so much that, regardless of the wicked and sinful natures we possess—and even when we decide to put Him on the cross—He looks at us through His blood-stained eyes and forgives us with great love. His love is so great for us that the pain and suffering He endured into death (for us) was no comparison to the painful tears he has shed from His aching heart for EVERY individual one of us. All He asks of us is to model His actions and teachings. He came on this earth as an example from God, our Father, to show how much He loves us. He came to teach us how we are to love ourselves and one another. Whew, what an overwhelming thought to fathom! However, the hardest dilemma that we have to live by today is applying faith in His Word amongst a world filled with misconceptions on how we're supposed to live.
In today's society, we are constantly being told to do the opposite of what Jesus told us to do. We are taught that to live fully is be on top, and to work for personal achievements, and not necessarily with regard for others. This completes us and makes us successful, supposedly. What I've really learned is that this model of living is an easy way to lure us to turn our eyes away from our Father in living truly to serve Him. However, daily prayer and devotion to interacting with God, which brings us in relationship with Him, is really the key to guiding us through our life's journey. God wants us to turn to Him for answers. He is always there, but He leaves it up to us to turn around and bring Him into our lives. I encourage anyone reading this to try it. Fully devote some time everyday to talking with God. Seek understanding, even if it's just to know who He is. I guarantee you will not miss out. By allowing our Father to take part in your life, adventure and true living will begin. I promise.

With all my heart,
Crystal E. Lutton
Boulder, Colorado
. If you are a member, click here to sign in to www.ccqh-leadershipclub.com, Newsletters, and read entire Club Newsletter.
____________

Post your comments and/or share your experiences related to this article on our Forum
.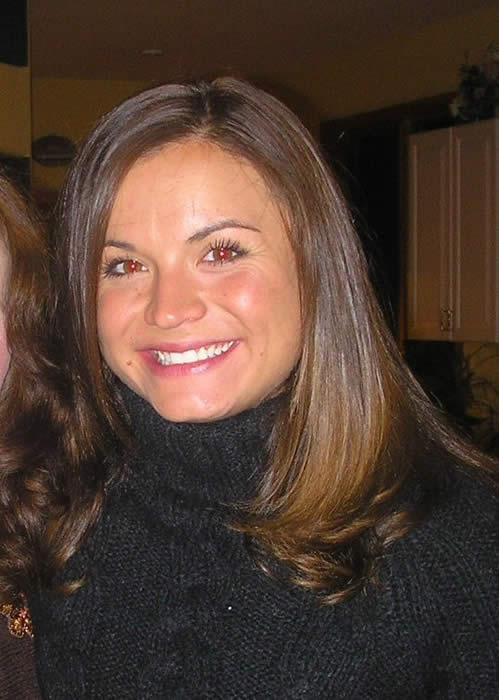 Crystal Lutton is a college student, pursuing her undergraduate degree in Psychology and Communication with a minor in dance. Crystal has also been instrumental in assisting her parents, Cheri and Steve, in launching the Mirrors of Love® brand line of inspirational goods and services, as well as, building CCQH, Inc. She is the recording artist for the Mirrors of Love music CD, along with being one of three headline performers in the 2004 Mirrors of Love Leadership Gala, and a featured leader profiled in Mirrors of Love - In Acts of Courage.
Her dedication to leadership is ignited by her spiritual strength and her passion for her Christian faith. Crystal has been actively developing her musical career as a vocalist with particular emphasis in Christian ministry work. She has been a regular vocalist for numerous churches in the Boulder area, including her family church Sacred Heart of Jesus, as well as, First Presbyterian, Bethany, and Flatirons. Her passion for her faith has also called her to pursue extended courses in biblical studies. Crystal was chosen as one of two interns this past summer for the collegiate annex ministry outreach at First Presbyterian, and spent a Spring break week in Belize as part of a missionary team. Crystal loves to dance, sing, snowboard, run, and share her enthusiasm for life, love, and God with other people. Crystal's profile and article are also available at www.ccqh-leadershipclub.com.
___________
If you are a member, learn more about our featured Leader in the Member Profile Directory at www.ccqh-leadershipclub.com.
If you are a guest, learn more about CCQH Leadership Club and this lifestyle at www.ccqh-leadershipclub.com, Lifestyle Area in Spirit & Passion.
Guess Who . . . is the famous leader who has successfully demonstrated a passion for his/her leadership strength so well that he/she has created a multidimensionally-branded career out of it. His/her spirit of enthusiasm and wisdom seems to rub off on his/her followers as he/she is imparting practical knowledge and also entertaining them. He/she has become a role model for others in his/her field, and leads the way for passion in his/her craft.
The Guess Who™ Game focuses on celebrating famous leaders who display leadership qualities related to one of the Lifestyle Areas in Balance, Spirit & Passion, Mind & Purpose, Body & Power, Family & Plan, Work & Productivity, or Society & Profitability.
If you are a Club member, SUBMIT YOUR VOTE HERE, and if you get this right, you could qualifiy for the Guess Who Game surprise gift.
____________
Last Newsletter's (V.3/I.7) Guess Who Leader is . . . .Celine Dion..
Spirit & Passion
Tools for Courageous Leadership

Fourth Tool: The Law of Relativity
All laws are in harmony, related to and corresponding with each other. Therefore, as energy is, nothing is good, better, or best until it is compared to a form of reference.
There is always a reference in the universe. We refer to it as keeping it all in perspective. As the sun gazes through the skiies to nourish and warm our planet, we can take comfort in the absoluteness of the universe. It provides us constantly with all that we need and desire from which to measure and compare. Frequently, this measuring reference is a natural landmark such as the sun, moon, or the North Star. Scientific inquiry can reveal others such as the equator or the Arctic Circle. Many reference points are arbitrarily decided by world leaders to provide an orderly framework for human activity. These include zero longitude being at Grenwich, England, the modern calendar dated forward or backward from the approximate birth of Jesus of Nazareth, and time zones that are generally agreed upon at state, province, or country borders. However, relationship and spiritual reference points are harder to define, and may need to change over time, as we are confronted with new knowledge. This requires an open mind and an understanding of reference points, without necessarily becoming permanently attached to our perception of the relationship.
Indeed, can we also choose to keep our spirits flourishing by getting into the habit of always relating our situation to something better than something worse? In this frame of mind, might we not remain in a steady state of gratitiude, continually drawing the good that we desire and deserve from God and the universe? Again, if energy just is, does it not—by law—follow that we have boundless opportunities to our avail, regardless of the relative state of life's appearance in form? Will not our spiritual nature always guide us in the direction that manifests our needs and fruits?
How do you tap into this law in lifting your spirits and tapping into your impassioned being?
. . . If you are a member, sign in to www.ccqh-leadershipclub.com here to go to Newsletters, and read the entire article in the Club Newsletter
Now, go out, spark your passion, and begin making your dreams come true!
All My Best,
Cheri Lutton
____________
Post your comments and/or share your experiences related to this article on our Forum.
Gain more on how to use this tool to increase your profitability in society through Insights to Success. Excerpt from Insights to Success, The Six P's of Success. ©2006 by Cheri Lutton. All rights reserved.
___________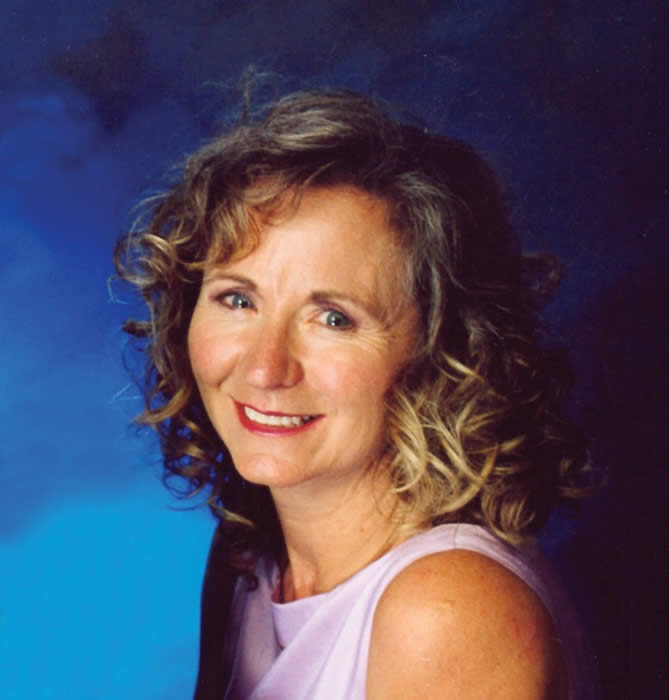 Contributed by Cheri Lutton, CEO & Founder, CCQH, Inc. Cheri serves through her work as a Leadership Development Expert, Author, and Media Host/Speaker.
For more on Cheri. or to contact Cheri, submit here.
Cooking Passions
Recipe for Homemade Pumpkin Pie
Steve's Tip™: While you have homegrown pumpkin filling available, you can create a host of seasonal treats.
Now that we have prepped our pumpkin pulp (see previous article on prep for pumpkin pulp), we are ready to create a totally homemade pumpkin pie. By the way, I like to freeze the excess pumpkin in premeasured pie-sized packets. When it's time for pie, simply thaw out the packet and prepare. Now, let's make our pie.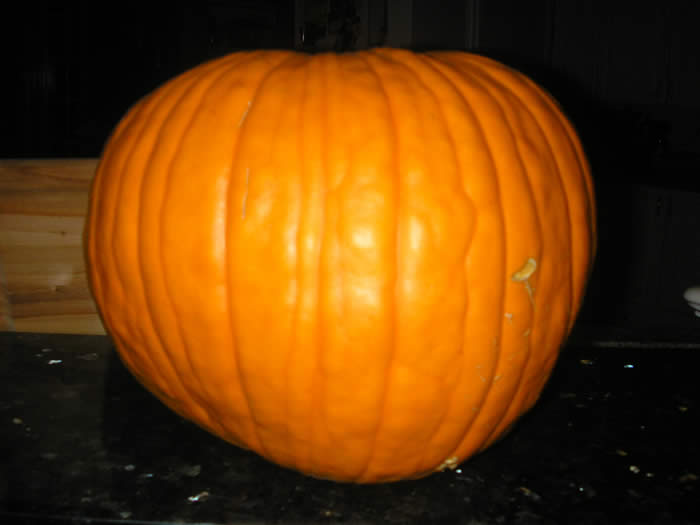 Recipe for Homemade Pumpkin Pie
Ingredients for Pie Filling
18 oz. can evaporated milk
3 eggs
2

¾

cups Pumpkin
1 cup sugar

½

tsp salt
1

¼

tsp cinnamon

¾

tsp ground ginger

¼

tsp ground cloves

½ tsp allspice
Ingredients for 10" Pie Crust
1 cup all purpose flour

½

tsp salt

½

cup Crisco shortening
4 tbsp cold water
Instructions
Mix salt into flour in large work bowl.
One tbsp at a time, cut the shortening into the flour. This is done using a sturdy fork, presing the shortening through the flour repititiously until it folds into the flour.
This is a bit of work, yet, the more thorougly you mix the shortening with the flour, the better the texture of your dough will be.
One tbsp at a time, add and mix the cold water to the mixture until thoroughly absorbed. Do not add all the water if mixture pulls clean from the side of the bowl as you're mixing it in.
Form dough into a ball using your hands. Begin flattening your ball into a disk, trying to keep it as even as possible.
Lightly flour a sheet of waxed paper, and place dough on paper, then lightly flour the surface.
Roll dough out with floured rolling pin evenly to a diameter of one inch larger than the top of your pie pan.
Spray inside of pan with nonstick spray.
Work dough into pan with full excess into perimeter and flute edges.
Preheat oven to 425 degrees.
Lightly beat eggs in large bowl.
Add remaining ingredients.
With a mixer, mix on low speed for one minute.
To prevent spiling, place pie pan on oven rack, and pour mixture into crust.
To set the custard, bake at 425 degrees for 15 minutes.
Then, reduce heat to 350 degrees for 60 minutes.
Remove from oven and cool on rack.
Allow to cool before cutting.
Servings: Yields 8 medium size slicings
Serve with vanilla bean ice cream and a dollop of whipped cream on the top of the slice. Stay tuned to a future newsletter for a seasonally delicious recipe, making . . . Pumpkin Bread!
Bon Appetit,
Steve Lutton
Steve's Creations – from Soil to Skillet®
If you are a member, sign in to www.ccqh-leadershipclub.com and go to the Newsletters to read entire article in the Club Newsletter.
Post your questions &/or feedback for this article here.
Excerpt from Steve's Creations-from Soil to Skillet®.©2006 by Steve & Cheri Lutton. \All rights reserved.
____________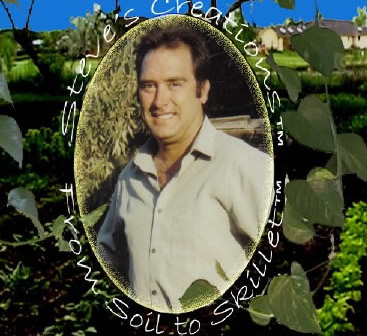 Contributed by Steve Lutton, CFO, CCQH, Inc. and Renegade Press, Inc. Steve serves through his work as a Cooking & Gardening Expert and Business Manager.
For more on Steve, To contact Steve, submit here.
_______________________________________________________________________
*Forward this Newsletter to admired associates and/or friends.