In This Issue...
*Forward this Newsletter to admired associates and/or friends."
Featured Leader: Anita Sanders
"Case Study Observation of an At-Risk Youth"
Insights to Success: Fourth P - Plan. Second Tool: Vulnerability with Discernment
Steve's Creations: Gardening Plans: How to Protect Your Bounty
____________
If you are a member, sign-in to www.ccqh-leadershipclub.com and go to Newsletter to access the actual Club Newsletter.
If you are a guest, Sign-Up here to be added to our mailing list for this abridged version of our Newsletter.
____________
Sign-Up here if you would like more information on becoming a Sponsor
____________
CCQH, Inc. is proud to announce its Strategic Alliance with
_____________
Members and Guests,
Join us for our FREE TeleSeminar Conference,
featuring the Lifestyle Area of Family & Plan
with
Guest Speakers
Joey Grunewald & B Hopkins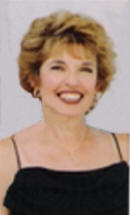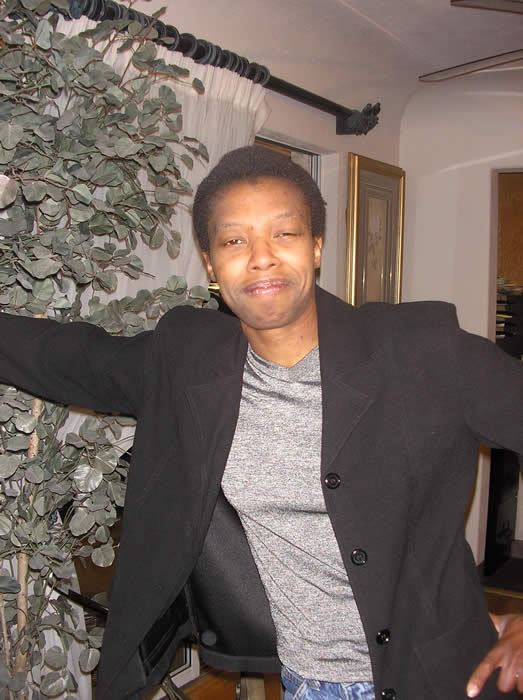 Monday, June 25th, 6:30 - 7:30 PM MST
Details for Registration/Phone Number available on the Club Site Events Calendar.
______________
Members and Guests,
June 14th Kicks off CCQH's
Quarterly Samurai Street Smarts™ Live Safety Seminar, Lafayette, Colorado
Presented by Mark Spencer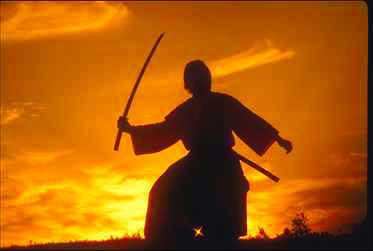 Details for Registration/Fees are also available on the Club Site Events Calendar.
Hello Club Members!
First some reminders:
•We will be holding our next teleseminar call in June and the lifestyle will be for Family/Plan. We would like your feedback on what you would like to hear! Please go to
http://ccqh-leadershipclub.com/teleseminar/teleseminarquestion.php
and answer the survey question. Remember, the more feedback we can get from our members, the better we can serve you.
Don't forget to give us your feedback on how you liked the telenetworking event that was held on Monday June 4th.
Also, how was your experience with interviewing another member with the questions I provided in the previous email? Please share that in the forum with the other club members.
To Your Success!
____________
B. Hopkins, owner of Psiphon Consulting specializes in Internet Business Development for small to mid sized companies. This includes creating Ecommerce Solutions, Internet Marketing Strategies, Automation of Website Business Strategies, and Website Programming.
____________
For more from B, or to contact B, submit here.
Anita Sanders
Case Study Observation of an At-Risk Youth
By Anita Sanders
The Case of Harry
As a professional counselor for an at-risk youth academy, I would like to share a case study observation of an at-risk youth to provide a glimpse of the work that I do with young individuals in need of guidance. The name has been protected and changed to serve our academic purposes. This case study will show a diagnosis and some treatment ideas for this particular youth. I have used the diagnostic manual for mental disorders as one of my references.
Presenting Problem
Harry is a 17-year-old Native American teenager referred to the office by his mother and caseworker following an assault and battery charge. This happened on his way home from school, but his mother claims he has been assaulting kids at school for some time now. He is currently on probation and gets random urinalysis tests in the caseworker's office.
Psychosocial History and Background
Harry lived in Oklahoma all his life. He moved several times in Oklahoma, however, at age seven from one area, and at age ten, from another area. He resides with his mother, who is divorced from his abusive father. He has three brothers and two sisters. He is the second oldest, so he feels the need to protect his younger siblings. His mother was divorced following the last episode of abuse under his father's drunken rage. Harry walks around with some anger, a very short fuse from the unhappy legacy his father has left. Harry was also suspended several times from school for his fighting and as a result is far behind in his grade level. The failing grades and his volatile behavior have kept him from being able to play any sports. If you are a member, click here to sign in to www.ccqh-leadershipclub.com, go to Newsletters, and read entire article in the Club Newsletter
____________
If you are a guest, please post your questions &/or share your experiences related to this article here.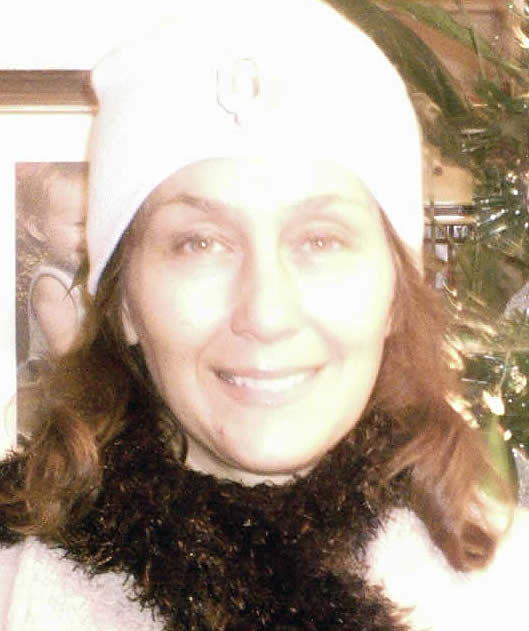 Anita Sanders is a licensed professional counselor with dual Master's Degrees in Personnel Management and Mental Health Counseling. She has had extensive experience in her role with individual and group counseling of at-risk adolescence at The Thunderbird Regimented Academy. Anita also had had direct experience in correctional and career counseling of many paroled felons at a Correctional Halfway House in Tulsa, Oklahoma. Her case management experience includes nearly seventy-five client files as a Department of Human Services Case Worker. Anita is profiled in Mirrors of Love - In Acts of Courage for her active service in the US Army 101st Airborne Division during the Persian Gulf War, and was one of the honored leaders awarded a Mirrors of Love® Leadership Award at the 2004 CCQH® Courage in Leadership Conference & Gala Event. Anita is Steve Lutton's sister, and resides in Oklahoma with her husband Shannon and three children. Anita's profile and article are available at www.ccqh-leadershipclub.com.
___________
If you are a member, learn more about featured Leader Anita Sanders in the Club Newsletter or at www.ccqh-leadershipclub.com.
if you are a guest, learn more about CCQH Leadership Club and this lifestyle at www.ccqh-leadershipclub.com, Lifestyle Area in Family & Plan.
Guess Who . . . is the famous leader in the music industry who has earned acclaim with five Grammy Awards and over forty BMI songwriter awards, and a best-selling album in the history of a particular music genre. Additionally, his/her leadership strength has been proven in family and plan as he/she put his/her music career aside at twenty-two years of age to raise his/her siblings after their parents died in a car accident. He/she evokes the joy of life in creating a plan for his/her family lifestyle that ultimately served many lives directly and indirectly.
The Guess Who™ Game focuses on celebrating famous leaders who display leadership qualities related to one of the Lifestyle Areas in Balance, Spirit & Passion, Mind & Purpose, Body & Power, Family & Plan, Work & Productivity, or Society & Profitability.
If you are a Club member, SUBMIT YOUR VOTE HERE, and if you get this right, you could qualifiy for the Guess Who Game surprise gift.
____________
Last Newsletter's (V.2/I.4) Guess Who Leader is . . . Tiger Woods
Congratulations to Joey Grunewald, our stellar winner again!!!
Joey was awarded a special Leadership Gift for her participation and her winning choice.
Tools for Courageous Leadership
Second Tool: Vulnerability with Discernment
Vulnerability with discernment brings with it the seed of openness
that may unlock the door to your heart's truest feelings,
guiding your plan of self-discovery.
In today's society, we have built up walls of protection around our hearts almost as thick as the fortress walls that were built around castles to protect its people from invading adversaries in medieval society. The benefits, of course, are that we may protect ourselves from undue harm, hurt, or danger which is an important and necessary concern in self-preservation. The consequences to such "thick walls" are that we may disengage from our innermost feelings, miss out on valuable growth experiences, and eventually lose our way. Creating a plan, whether it be for your life's journey, your relationships, your family's lifestyle, or your business requires a delicate balance of vulnerability with discernment. In this happy medium, we can bring the best of both societal approaches to bear on our plans to lead a healthy lifestyle that will influence and serve others with value. When we bring value to the table, we bring betterment to our lives and the lives of others.
One of the premises in this discussion is that we are talking about thriving beyond surviving. Thriving is a flourishing state of growth that depends on openness. When we are open in our hearts and minds, we we are able to receive the nourishment that will create growth in our lives. Being open implies taking risks that may bring hurt, however, when we remain honest with ourselves and trust our capacity to lead ourselves toward healthy and successful outcomes, we can thrive and experience a richer life. Carving a plan in who, what, and how we will receive and give during our life's journey will steer us toward the quality of life that we are desiring to actualize and enjoy as it unfolds everyday.
Vulnerabilty with discernment can provide us the freedom to 1.) allow our hearts and minds to be nourished and experience fresh insights as we open up to receive from others, and 2.) assure us that our inner wisdom will guide us toward the relationships, insights, and experiences that will best serve us as we move in the direction of our worthy purpose. Remember that the first three P's of Success—passion, purpose, and power—will naturally lead us to this very point of creating a worthy plan for our lives, which can entail sub-plans for personal and professional aspirations. Let's explore how this tool can enhance any of your life plans, personally and professionally. If you are a member, sign in to www.ccqh-leadershipclub.com here to go to Newsletters, and read the entire article in the Club Newsletter
Until we meet again, yes, remember to . . . go out and make your dreams come true!
All My Best,
Cheri Lutton
____________
Post your comments and/or share your experiences related to this article on our Forum.
Gain more on how to use this tool to increase your profitability in society through Insights to Success. Excerpt from Insights to Success, The Six P's of Success.
©2006 by Cheri Lutton. All rights reserved.
____________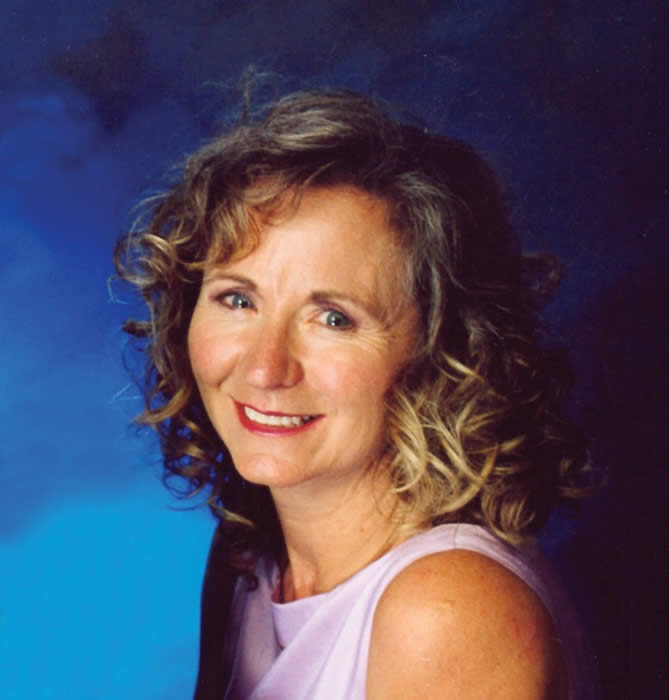 —Contributed by Cheri Lutton, CEO & Founder, CCQH, Inc. Cheri serves through her work as a Leadership Development Expert, Author, and Media Host/Speaker.
For more on Cheri. or to contact Cheri, submit here.
Protecting Your Bounty From Critters
Steve's Tip™: Members, Read in the Club Newsletter.
Many of the animals on our property like to think that all of my gardening toils are executed soley for the benefit of providing treats for them. For the first few years, gardening in our Lafayette home, the worst I had to deal with was an occasional tomato worm. Things really seemed to get worse the year I decided to grow some sweet corn. It seemed like that was when the battle truly began for this day, I will never forget walking out to the garden in the morning, only to find a half devastated field of corn with stalks pulled to the ground, and clean stripped ears scattered everywhere. With no warning whatsoever, my work was ruined. I felt like the laughing stock of the racoon community. Within a week, they had finished my corn stand. Depending on the supply of natural food, squirrels also like to invite themselves to the corn feast. I knew right away that if we were going to enjoy corn, some mitigation was in order. That same year or within one more, gophers decided to assault my vegetable turf from the other side: the underground operation. Imagine seeing beautiful bean bush after bean bush literally disappearing below ground level before your very eyes. It's something that I only though I'd see in the cartoons. Talk about feeling like Bill Murray in Caddyshack, I wondered how to wage war with these subterranean bandits. I learned I had pocket gophers. By the way, they also love lettuce and carrots. As I also watched romaine heads of lettuce go down like the titanic.
After deciding that I was not going to arm myself and guard the corn at night, I would have to fabricate a wire barrier to ensure that I got the crop. It was a matter of constructing a chain link fence pipe frame about seven feet tall, and formatting a chicken wire shell. It was a bit of work the first year, but since bulidng it, we have enjoyed luscious sweet corn for the past five years.
I often take pleasure in the thought that the bandits know that the corn is there, and, yet, they can't reach it. As for my underground pals, it was a matter of constructing an underground fence. Should you have a similar gopher, mole, or vole problem, here's my solutions: If you are a member, sign in to www.ccqh-leadershipclub.com and go to the Newsletters to read entire article in the Club Newsletter.
Happy Gardening!
Steve Lutton
Steve's Creations - from Soil to Skillet
____________
Post your questions &/or feedback for this article here.
Excerpt from Steve's Creations-from Soil to Skillet®.©2006 by Steve & Cheri Lutton. All rights reserved.
____________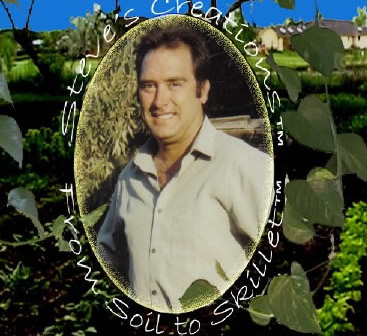 —'Contributed by Steve Lutton, CFO, CCQH, Inc. and Renegade Press, Inc. Steve serves through his work
as a Cooking & Gardening Expert and Business Manager.
______________________________________________________________________
*Forward this Newsletter to admired associates and/or friends."