In This Issue...
Featured Leader: Debborah Ramsey
Featured Article: "Self-Esteem"
Insights to Success: Passion & the Second Tool: The Law of Cause & Effect
Steve's Creations: Gardening with Spirit Beginning with the Basics - Weeding
______________
CCQH, Inc. is proud to announce its Strategic Alliance with Leadership Barter Bucks
______
Help us Celebrate our upcoming Networking Potluck Event on Thursday, April 26th
65 S. Wadsworth Blvd, Lakewood, Colorado
Host & Sponsor, Dr. Richard Keuhn, President, Lakewood Health Partners
and
Co-Sponsors:
Mark Spencer, President, SAFE 444 Jim Dye, President, UPON Cuisine
Wow!
What a powerful teleseminar event we had last night. We had Dr. Richard Keuhn discuss the body / power lifestyle of how our health affects our ability to be an effective leader. I have put the link to one of the books that he mentioned on the call in the forum, and added another one by the same author. You can find the handout and the book described in the teleseminar in the forum.
I would also encourage you to come to the networking event on Thursday the 26th. As this is a networking event with other leaders, you will want to bring lots of business cards!
In fact, just ONE business connection you make at this event
could be worth $1,000s in future customers, profits, and advice for
your business. And really, wouldn't you rather make connections with fellow leaders and aspiring leaders?
I would also like to say Happy Birthday to some of the members in the club that have a birthday this month! These include Steve Factor, Herb Rubenstein, Anita Sanders, Terri Lipsey, Steven Lutton, and many more! Check out the club calendar to see who has a birthday this month and who to take out for a cup of coffee!
____________

B. Hopkins, owner of Psiphon Consulting specializes in Internet Business Development for small to mid sized companies. This includes creating Ecommerce Solutions, Internet Marketing Strategies, Automation of Website Business Strategies, and Website Programming.
____________
For more from B, or to contact B, submit here.
Debborah Ramsey
Self-Esteem
By Debborah Ramsey
Life can take you through so many changes, some Good, some Bad. However, each of these seemingly good and bad changes ultimately all work together to make you a better person, while equipping you with valuable incite to help someone else. Lately, I have been reminiscing on life and thinking how self esteem, or the lack of it, plays a role in our successes and failures.
Let's take a look at Self Esteem: Self Esteem is a feeling of pride in yourself; holding a good opinion of yourself; how you feel about yourself. The lack of self esteem reflects the lack of positive attitude one has in his/her hopes and dreams. When you have low self esteem, you begin showing less interest in the things which should matter most. Then, many times rather than dealing with issues, we just pretend that they do not exist.
Although this segment is not about me, I will use myself as an example to show what can happen to you when you pretend that there is no problem. One such issue for me has been my Weight. Although I love myself and have a very positive attitude about life, being overweight has been something of an issue for me for quite some time.
For many years I have been overweight, and my excuse has been that maybe this is the way I am suppose to be (despite the fact that I have not always been overweight). It was just that having an excuse was the easiest way of dealing with my weight issue. Sometimes I would say that it was baby fat, but with children twenty-six and twenty-one years old, that excuse has worn thin.
One day a girlfriend came by and asked if I wanted to go to the gym. My response was, "yes". Ever since that day, I have been working towards a healthier me. Does it get hard sometimes? You bet it does. Do I go to the gym every day? No, but I do try to go at least three to five days a week. Because of this, am I slim? No, but I am actively working towards achieving a new me . . . Yes, yes, yes! The point is, we must start somewhere, and I chose to start by eliminating excuses and taking it one moment at a time. My focus is to do this for me, and not because someone else wants me to. By doing it this way, I have begun to take control of my life. Now I am feeling great, looking better, and am slowly but surely taking back control of my health through dietary changes and exercise.
So stop making excuses and start by saying that today you will do something to improve your health. Start by taking a walk or eliminating something unhealthy from your diet. Find something that you like that will cause you to be more mobile and active. By doing so, you will begin to love and appreciate "You" all the more.
Each day that you wake up is a new opportunity to start working towards a healthier, happier "You". Remember, the more you do it, the more you will want to do it. It only takes twenty-one (21) repetitions to form a habit. Don't wait! Get started on making today the first day of the rest of your life.
____________
Post your comments and/or share your experiences related to this article on our Forum.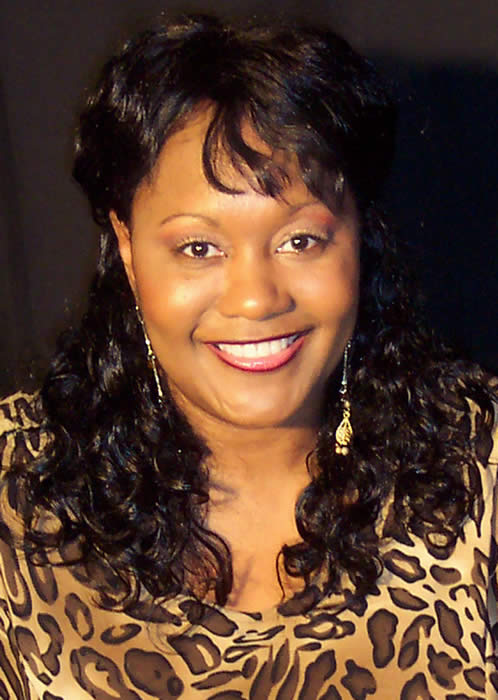 Debborah Ramsey, a globally recognized recording artist and vocal performer with The Groove Division Band, has a contagious enthusiasm for life, living, humanity, and her faith. Debborah has recently earned a doctorate degree in theological studies, and has enjoyed an extensive career as Vice-President of a Florida High School. Married for over twenty years with two grown daughters, Debborah is devoted to her loved ones. She performed as one of the headline vocalists for two years in the Mirrors of Love Leadership Events, and was honored with a Mirrors of Love Leadership Award for her Leadership in Spirit in 2004. Debborah sings "Watch Out World" and "Mirrors of Love," songs written by Cheri Lutton, in many of her concerts. Her music cd, "In Your Holy Presence," draws on her powerful, contemporary style for praise and worship. You can also visit Debborah, view her interview with Cheri, and learn more about her music at www.debborah-ramsey.com. Debborah's music CD is now available at www.ccqh-leadershipclub.com or www.ccqh.com.
___________
Meet our Liaison, and enhance your Lifestyle of Leadership™ in Spirit & Passion.
To contact Debborah Ramsey by email.
Guess Who . . . is the famous leader in spirituality who won a Nobel Peace Prize for his/her achievements in global leadership that was built upon love and compassion for the poorest of the poor. This leader founded a missionary organization that drew media attention from all over the world. He/she was dedicated to his/her religious faith, and exemplified "practicing one's faith" to such extent that he/she became globally sought out by politicians and celebrities alike.
The Guess Who™ Game focuses on celebrating famous leaders who display leadership qualities related to one of the Lifestyle Areas in Balance, Spirit & Passion, Mind & Purpose, Body & Power, Family & Plan, Work & Productivity, or Society & Profitability.
If you are a Club member, SUBMIT YOUR VOTE HERE, and if you get this right, you could qualifiy for the Guess Who Game surprise gift.
____________
Last Newsletter's (V.2/I.1) Guess Who Leader is . . . Laura Bush.
The First P of Success: Passion
Tools for Courageous Leadership
Second Tool: The Law of Cause & Effect
Every cause has its effect: everything sown has its harvest.
Energy is perpetually in motion. What we sow, we will also reap.
Our thoughts and actions always have effects. results, and consequences. Can we, therefore, tap into our inner resources of talent and wisdom to better serve our evolving purpose in this life? If we indeed begin to cultivate our spiritual garden and move into physical action toward the good that we desire, will we not reap the fruits of our harvest by law? With our desired effect in mind, can we take ownership of our causes to harmonize with our spiritual character? If every cause equals its effect, are we really hiding from the universe when we violate the rights of others in acts of disservice? If all acts are lawfully accountable, shall we not trust that our acts of goodness will always result in goodness for all? As so brilliantly questioned by Larry Wilson, in his philosophy and book Play to Win, can we begin to stop, challenge, and choose our life's decisions with the end in mind through trust in abundance rather than scarcity? How exciting.
Until we meet again, invest time in reflecting on how you can unleash your passions for life by tapping into the second tool of cause & effect. With that thought, remember to . . . go out and make your dreams come true!
All My Best,
Cheri Lutton
____________
Post your comments and/or share your experiences related to this article on our Forum.
Gain more on how to use this tool to increase your profitability in society through Insights to Success. Excerpt from Insights to Success, The Six P's of Success. ©2006 by Cheri Lutton. All rights reserved.
____________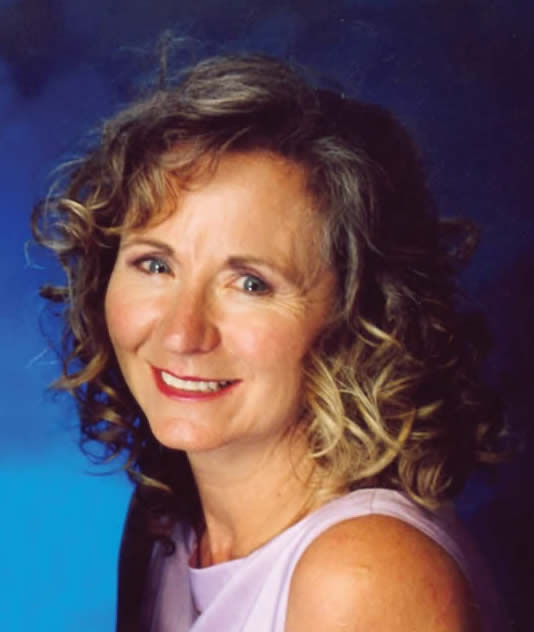 —Contributed by Cheri Lutton, CEO & Founder, CCQH, Inc. Cheri serves through her work as a Leadership Development Expert, Author, and Media Host/Speaker.
For more on Cheri. or to contact Cheri, submit here.
Beginning with the Basics - Weeding
Steve's Tip™: Take advantage of a good, deep soaking to do some much needed preemptive weeding for the season.
I just love it when an April shower turns into a long slow soaking rain that will loosen up the soil to allow me to do some Spring-cleaning of weeds. Perennial weeds such as morrow, runner grass, and bind weed are best removed when you can get a large portion of the root. A deep soaked soil is just the condition for removing these nasty intruders.
The best time for weeding would be the day after the rain, so you are not knee-deep in sticky mud. If Mother Nature fails to provide you these ideal conditions, then a fine misting sprinkler can provide the same results. Run the sprinkler for a few hours on your weeding site the day before you are planning to do your work. I like to use a long weed-lifting probe tool. I run the tool down as deep on the root as possible, and lift the bugger out. This also provides the added benefits of cultivation and aeration for your soil.
My son has often asked me why I like to do such difficult chores like weeding. I like to tell him that anything with a fulfilling outcome usually requries a little hard work. I like to picutre beautiful clean and cultivated soil surronding my garden plants, and think of how happy my plants are now. I feel like I'm lifting my plants' spirits by removing their competition before it gets a toe-hold.
Until later, happy gardening and enjoy the early Spring blooming flowers!
____________
Post your questions &/or feedback for this article by submitting to our forum here.
Excerpt from Steve's Creations-from Soil to Skillet®.©2006 by Steve & Cheri Lutton. All rights reserved.
____________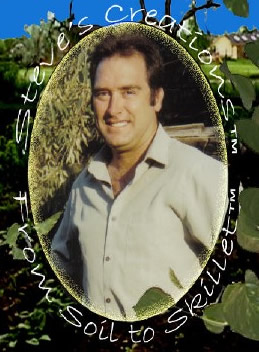 —Contributed by Steve Lutton, CFO, CCQH, Inc. and Renegade Press, Inc. Steve serves through his work as a Cooking & Gardening Expert and Business Manager
For more on Steve, or to contact Steve by email, submit here.