In This Issue...
Bee's Club News
Hello Leader!
This issue is the first one to talk about the other half of the coin, the giving of self as opposed to the receiving to build self. We went over the lifestyles of spirit, mind and body where you build upon self to be able to give more of yourself. Remember, you can't give what you haven't got. The greatest thing about the laws of attraction is that the more you give, the more you receive!
This issue is about family and the close personal relationships that are important to you in your life, be they immediate family members, friends, and/or neighbors. For the CCQH-Leadership Club, this includes anyone that has an impact in your life, and anyone that you impact. Read on to find out how you can enrich the lives of those you care about .
I would also like to remind you about the Teleseminar networking event on Monday, March 12th for our Quarterly TeleNetworking Call from 6:30-7:15pm MST. Mark you calendars and look for our announcement coming shortly on where you can register for this event.
Joey Grunewald
How to Inspire Creativity
Keys for Leadership in Family & Plan

By Joey Grunewald
1. Find the "Gifts From My Heart" meaning inside your heart for your own special gift to give. Sharing this gift with everyone will inspire you for life.
2. Look at your own life values and how you can reach out and touch someone. My experiences of a loving family inspire me. My loving husband, children and grandchildren were always my inspiration to create poems to leave s a legacy to pass on from generation to generation.
3. Set goals in life that will inspire you to reach them.
4. Sharing time with successful people. They inspire me to use my special gift, in my case writing poetry from my heart.
5. Think with your heart instead of your head. Read entire article in the Club Newsletter
____________
Please post your questions &/or share your experiences related to this article in our forum.
____________
Joey Grunewald's Profile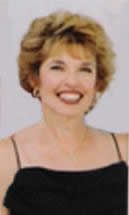 Joey Grunewald is an author and poet. She has always loved writing poetry for her family and friends, personalizing the poems as gifts from her heart. Joey's passion in life is to connect with every client at this heartwarming level. It gives her a chance to give a unique gift for any occasion. As a result of her passion, Joey founded the company Gifts from My Heart, which offers a variety of inspirational gifts. "'I feel this is a gift I have been given and want to share with as many people as I can by spreading this passion from my heart to yours"—'Joey Grunewald.
Another way of spreading joy is the release of Joey's book of poems for children, Jo-Jo's "'Livin' Like A Kid". This book was inspired by her five granddaughters, and the love and support of her husband, children, and family members. It reflects Joey's fun-loving attitude with children, and her unconditional love for all living creatures. Her message is to "love with an open heart, and have fun with the little joys of life."
"'I love to give my special gift of writing poems to others to enjoy because they are truly "'Gifts From My Heart". Joanne "'Joey" Grunewald aka Jo-Jo
Joey is happily married to Richard Grunewald, and, together, they enjoy their their family life in Colorado with their adult children and grandchildren nearby.
___________
Learn more about featured Leader and Liaison Joey Grunewald in the Club Newsletter or at www.ccqh-leadershipclub.com in Family & Plan.
is the famous leader in U.S. government who created a Foundation for Family Literacy to establish literacy as a value in every family in America. This leader lived in the White House, remains happily married, and now enjoys being a grandparent. He/she has even been coined as "everybody's grandparent." because of his/her exemplary role model as a family leader, as well as his/her warm relaxed manner, keen wit, fair character, and direct style of leadership. A strong advocate for volunteerism and philanthropy, this individual helped many causes besides family literacy—'including the homeless, AIDS, the elderly, and school volunteer programs.
____________
The Guess Who™ Game focuses on celebrating famous leaders who display leadership qualities related to one of the Lifestyle Areas in Balance, Spirit & Passion, Mind & Purpose, Body & Power, Family & Plan, Work & Productivity, or Society & Profitability.
If you are a Club member, submit your vote, and if you get this right, you could qualifiy for the Guess Who Game surprise gift. Read more details in the Club Newsletter.
____________
Last Newsletter's (V.1/I.4) Guess Who Leader is . . . . . . . . . . . . . . Lance Armstrong.
Fourth P of Success: Plan
Keys for Courageous Leadership in Family
First Tool: Honesty
Without honesty, there is no plan. For no one will follow a leader who does not lead in truth. Wthether you are planning for your family life, or for anything else, honesty is, as always, the best policy. Honesty is the first tool that draws others to build a relationship with you.
First let's explore the importance of honesty in the success of a plan, and, then, we'll take a look at its significance and benefits in family life, whether that family life be associated with your immediate or secondary family circles.
The preparation and implementation of a plan relies upon honesty. Of course, this sounds very obvious, basic, and wholesome. Yet, there are more case studies than I care to draw upon that illustrate the devastating effects of plans that do not include honesty or consider its value as a paramount foundational requirement.
An example of the important of honesty is illustrated in the lack of sucess due to the absence of honesty within the Enron case study. Examining even the highlights of its rise and fall, we can witness the lack of, and even moreso, the extent of its antagonist, dishonesty. Leaders who lead through dishonesty are not true leaders, nor do they understand the principles of leadership. Why? Read entire article in the Club Newsletter.
Post your questions &/or feedback for this article by submitting to our forum here.
Gain more on how to use this tool to increase your success in the lifestyle of family & plan from Insights to Success™.
Excerpt from Insights to Success, The Six P's of Success. ©2006 by Cheri Lutton. All rights reserved.
____________
"Dream your plan and plan your dream, and you will dream the experience and experience the dream."
____________
More inspirational quotations are available at
____________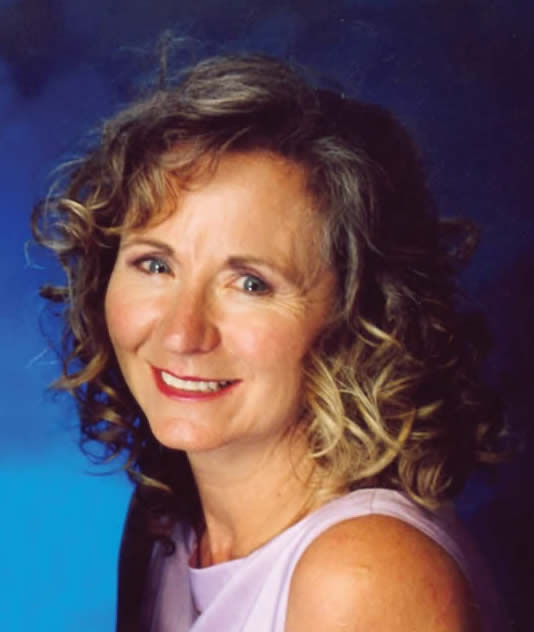 —'Contributed by Cheri Lutton, CEO & Founder, CCQH, Inc. Cheri serves through her work as a Leadership Development Expert, Author, and Media Host/Speaker.
For more on Cheri. or to contact Cheri, submit here.
Cooking Fun with your Family.
Teaching your children how to make . . . . . Banana Nut Bread.
Steve's Tip™: Read in the Club Newsletter.
We all know how much college kids appreciate care packages. Ever visit a dorm room or apartment of a college student? Our daughter and her roommate can never get too many homemade goodies. And, ever wonder what to do with those brown mushy bananas? Here's an opportunity to whip up a delicous loaf in about an hour and fifteen minutes! Plus, you can use this time to have fun with your family, and really make the kitchen smell yummy. Read entire article in the Club Newsletter.
____________
Post your questions &/or feedback for this article by submitting to our forum here.
Excerpt from Steve's Creations-from Soil to Skillet®.©2006 by Steve & Cheri Lutton. All rights reserved.
____________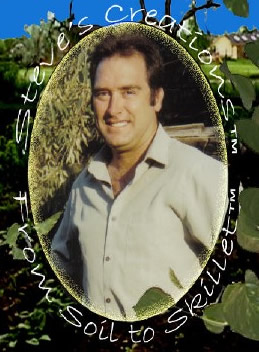 —'Contributed by Steve Lutton, CFO, CCQH, Inc. and Renegade Press, Inc. Steve serves through his work as a Cooking & Gardening Expert and Business Manager
______________________________________________________
*Forward this Newsletter to an admired associate and/or friend."