In This Issue . . .
*Forward this Newsletter to admired associates and/or friends."
Featured Leader: Don Strankowski
"Determining Your Worth in the Open Market"
Insights to Success: Productivity. 4th Tool.
Steve's Creations: Baking Fruitfully. Baking Homemade Fruit Pies for Your Sweetheart
Did You Know . . . with Ricki McKenna, CCQH's Resident Nutritionist
CCQH Leadership Club Leader of the Year Profile: Joey Grunewald
On Our Website . . .
Get Inspired: "Workshops Can Boost Loyalty and Sales"
Contributed by Linda Schafer
____________
If you are a member, sign-in to www.ccqh-leadershipclub.com and go to Newsletter to access the actual Club Newsletter.
If you are a guest, Sign-up here to be added to our mailing list for this abridged version of our Newsletter.
____________
Sign-up here if you would like more information on becoming a Sponsor
____________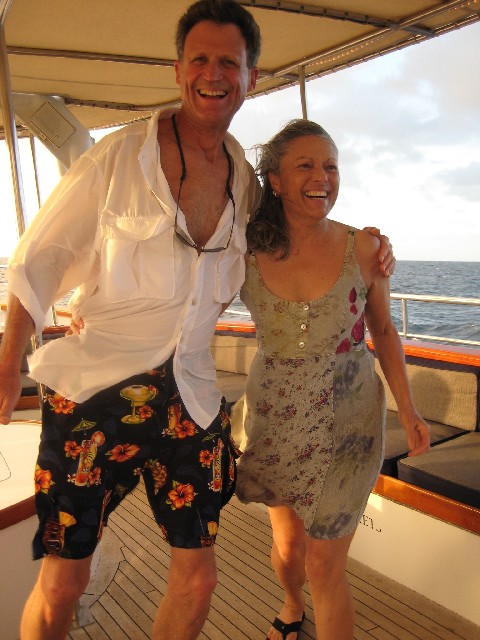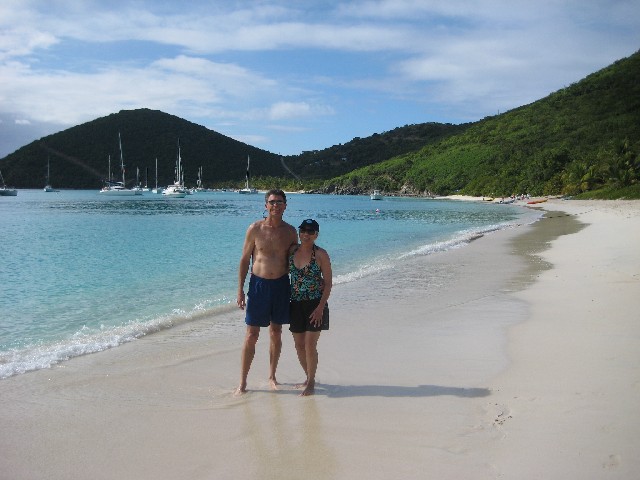 David & Rosellen Lobree, vacationing in Virgin Islands
* * *
Happy Valentine's Day, February 14, 2008!
____
Share Your Leadership Desires for 2008 on our Forum
Contribute your Ideas for Topics, Causes, and/or Needs for the Club to serve you in fostering a balanced lifestyle and advancing your legacy in leadership.
________________
CCQH®
Words-that-Inspire
Work is the expression of the value in you
And to produce the best that you do
And with your great potential within your day
Productivity just excels from doing things your own way
Money is a thank you note for your hard work and
Professional contributions during your day
Getting back what you have given comes in different ways
Sharing your leadership, work ethics and professional lifestyle
Will benefit all who meet you, absorbing it to store in a mental file
The impact of your sharing knowledge of work and productivity
Is a most worthwhile and measurable activity
Work and productivity is a worthy lifestyle to follow each day
Which will make a difference in the world from your own way.
—Joey Grunewald
* * *
"Our work, shall it be fun?
Oh yes, my friend, for how else will you
see my productivity in action?"
—Cheri Lutton
* * *
Welcome to our CCQH® Gifts-that-Inspire section that features CCQH® Words-that-Inspire in harmony with each Newsletter's Lifestyle theme. We will also begin to highlight goods and services from our CCQH Leadership Store, offering Club Member Pricing even to Guests who purchase during this limited featuring. A Portion of the Net Proceeds for each highlighted good or service will be donated to specific nonprofit causes, projects, organizations, and/or foundations.
Our current highlight is a music cd, In Your Holy Presence, by Debborah Ramsey. Written and performed by Debborah, this contemporary Christian music will inspire your faith, as well as, delight you to step out, dance, and enjoy your life. Debborah's vocal range is showcased in this cd, ranging the mood from a calypso beat to a slower, yet powerful sound. More about Debborah's talents can be found on www.debborah-ramsey.com. A portion of the net proceeds from our sales will be donated to The Pearl Foundation, fostering their mission to develop global orphanages called spark of light villages. More information is availble on www.sparkoflightvillage.org.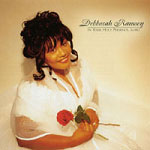 In Your Holy Presence
By Debborah Ramsey, CCQH
Price: $15.99 | Club Member Pricing: $14.39 Purchase
Portion of net proceeds will be donated to The Pearl Foundation.
Debborah Ramsey will uplift you with her vocal range and Christian contemporary collection of songs with something for everyone. Contemporary/urban gospel with a splash of Caribbean flavor, guaranteed to take listeners to a new dimension in the genre of 'Praise and Worship'.
Remember, Club Member Pricing is available right now, even to Guests!
We are pleased to announce that . . .
Kevin Rather has successfully developed the lifestyle of his dreams, launching the first corporate location for the Freedom Training Centers while also enjoying his family life on forty acres of wooded land in Wisconsin. Freedom Training Centers will serve to deliver and broadcast education, entertainment, and events, while fostering a sense of community.
Rosellen and David Lobree have just returned from a fabulous vacation in the Virgin Islands which included sun, snorkeling, sailing, and sandy beaches, as well as, a great opportunity for fun and relaxation. They are also pleased to announce a new product that is available through their distributorship with ForeverGreen called Amplifire, a new energy drink with a proprietary blend of natural plant concentrates that is water-soluble, and instantly absorbed. More information can be requested here. This product will be available through CCQH, Inc.
Visit our Members Profile Directory to learn more about and contact any of these and/or other CCQH Leadership Club members.
For our upcoming events . . .
Join us for our first 2008 TeleNetworking Conference on February 26th from 6:30- 7:30 pm MST with Guest Host Pat Adamson and featured Club Member Leaders, such as Gale Connell, Don Strankowski, Kathryn Alexander, Norm Lowery, Cathy Griener, and more to come. Our Theme will be "Advice on Self-Discipline in each aspect of your Lifestyle." This FREE TeleNetworking conference is for Members Only. Mark the date, and more details on registration will be forthcoming.
* * *
Stay tuned for more details on upcoming TeleSeminars. If you would like to be considered as a Guest Speaker, please contact us here with your request and suggested topic.
____________
All CCQH Leadership Club Members are welcome to submit their personal and/or professional news and announcements to post in our Newsletter. To contact the CCQH Leadership Club with your news, submit here to Cheri Lutton.
Determining Your Worth in the Open Market
Negotiate Top Dollar and Get What You Deserve!
By Don Strankowski
Most workers will tell you that they want a job that motivates and challenges them and one they find satisfying. But most people also want to be paid what they're worth. In today's economy, most job seekers (and employers) keep score the old fashioned way—in dollar signs.
The kind of leverage that job seekers had in the free-spending days of the mid to late 1990's dropped dramatically as 2000 approached. The pendulum has now come to rest on the employer's side. There are simply more qualified candidates in the labor pool right now able to fill most positions. Employers simply don't have to pay as much for good talent--it's mere supply and demand. Still, it pays to be informed, know what your personal going rate is and how to receive top dollar when it comes to negotiating your compensation plan.
Do Your Research!
The first step in gaining an idea as to what you're currently worth in today's job market and to develop any sort of negotiating leverage is to conduct research. The Internet has a wealth of data concerning salary ranges for certain occupations. Some sites allow you to drill down on a very granular level by offering salary data for a litany of industries, titles and occupations.
The best web sites for gaining salary information are:
Salary.com (www.salary.com)

WageWeb (www.wageweb.com)

SalaryExpert (www.salaryexpert.com)

United States

Department of Labor—O*NET (online.onetcenter.org)
Recruiters can also be a good source of information. They deal with employers and potential candidates everyday and know what the latest going rates are for different occupations. They can also advise you regarding salary trends and how much you may be worth on the open market when figuring in your skills and experience.

When surveying your worth, be sure to research a number of different sites and sources rather than relying on just one. Salaries may vary from one source to another so the best thing to do is to formulate an average based on your findings. You must also factor in certain intangibles such as industry, company size, skills required, your level of experience, and the current demand for the position.
Negotiating a salary during the interview phase
Use the previous research recommendations for gaining information regarding what the average salary may be for the position and bring your research along with you to the interview—in hard copy. In the vast majority of all first interview situations, you will be asked what you are expecting to earn. This is another way for the employer to weed out candidates; eliminate the people who are looking to earn too much money.
Once you do state what you are looking to earn, most interviewers will ask you how you arrived at that figure. To throw out a random, "nice to have" number is a major interview blunder. When asked, state that you based your numbers on your research findings, your skills and experience, and your knowledge of the industry. Coming into an interview and discussing salary with tangible data will afford you much more leverage when finally settling on a figure.
If at all possible, have the employer throw out the first number. You can take the sword out of the interviewer's hand by (when you feel the interview is winding down) asking, "Could you tell me the compensation range budgeted for this position?" Or, "Just to make sure we're both in the ballpark, what can one expect to earn in this position given my background and experience?"
How to start the negotiation process
Always call the hiring manager within 24 hours of any offer and say how much you appreciate the opportunity to work for Company X. If the offer falls within your range and you
are satisfied to this point will all other areas of the company and compensation plan, accept the offer and settle on a start date. If however, you have concerns that the compensation being offered is too low, you must be able to position yourself properly and ask the right questions in order to maximize your chances for an increased offer. At this point, what you say (and don't say) in a 20-30 second window can cost you thousands of dollars. Scripting your dialog ahead of time in a bulleted format will give you confidence and assist you in being specific regarding what you want.
To start the negotiation process you may ask, If you are a member, click here to sign in to www.ccqh-leadershipclub.com,Newsletters, and read entire Club Newsletter.
Good luck!
Don Strankowski
____________
Post your comments and/or share your experiences related to this article on our Forum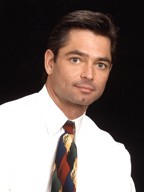 Don Strankowski is founder and President of Ascend Career and Life Strategies, LLC, a career training and professional development firm for businesses, professionals, and executives. Since 2001, Ascend has helped hundreds of people land a better job, improve their level of performance, change careers or start their own business.

Donald is the author of Get Hired! 10 Simple Steps for Winning the Job You Desire in Any Economy, the forthcoming books New Strategies for a New Job Market and Take Back Your Future (2007) and the audio program Success is a Choice. He is a columnist and career advisement expert for the Colorado Daily, Colorado Company magazine, Business Scene magazine, Jobing.com, KOSI 101 FM Jobs, Alice 105.9 FM and the Denver Daily News. Donald has been interviewed by multiple news publications as an achievement and employment expert.
As an expert in personal achievement and performance improvement, Donald has parlayed more than twenty years of experience, research, and accomplishments in founding Ascend Career and Life Strategies. He has had successful careers in sales, management, sales training, and recruiting. His real-world experience ranges from start-up organizations to Fortune 500 companies with esteemed positions being held at America Online, Exodus Communications, American Greetings, Sears, and Service Metrics.



Through his seminars and lectures, Donald addresses thousands of people each year helping companies and individuals improve productivity by inspiring participants to reach their true potential. He is represented by some of the world's largest speakers bureaus and is one of corporate America's most sought-after speakers on the topics of goal setting, attitude, and the psychology of success. Donald's presentations are high-content, informative, enjoyable and entertaining. He presents a series of ideas and strategies with a rare combination of humor, insights and logical concepts that audience members can apply immediately to get better results.Don works out of Boulder, Colorado and can be contacted at 303-245-7049, via email at don@ascendcareers.net, or on the web at www.AscendCareers.net. Don's profile and article are also available at www.ccqh-leadershipclub.com.
___________
If you are a member, learn more about our featured Leader in the Member Profile Directory at www.ccqh-leadershipclub.com.
If you are a guest, learn more about CCQH Leadership Club and this lifestyle at www.ccqh-leadershipclub.com, Lifestyle Area in Work & Productivity
Guess Who . . . is the famous leader who has achieved much success in work and productivity, mentoring many young leaders into great results. He/she is known for having built one of the most powerful and influential corporations in United States history, and, later in his/her life, giving away most of his/her riches to fund the establishment of many libraries, schools, and universities in America, Scotland, and other countries throughout the world. He/she was born into poverty, but possessed ambition, perseverance, a pleasant personality, and a dedication to both hard work and self-improvement.
The Guess Who™ Game focuses on celebrating famous leaders who display leadership qualities related to one of the Lifestyle Areas in Balance, Spirit & Passion, Mind & Purpose, Body & Power, Family & Plan, Work & Productivity, or Society & Profitability.
If you are a Club member, SUBMIT YOUR VOTE HERE, and if you get this right, you could qualifiy for the Guess Who Game surprise gift.
____________
Last Newsletter's (V.4/I.5) Guess Who Leader is . . . .Dolly Parton.
Thank you to all who participated in the previous Newsletter's Guess Who Game!
Work & Productivity
Tools for Courageous Leadership

Fourth Tool: Uniqueness
Actualizing Your Endowed Gifts & Talents
It is in our uniqueness that we discover the kernel of productivity.

Often times, the word 'work' connotes an obligation, a routine, a method of producing a value on someone else's terms. This may all be true, but to infuse any sustaining productivity in our work, we must bring to bear our uniqueness. We must actualize our endowed gifts and talents. It is in our uniqueness that we discover the kernel of productivity. Whether you are self-employed, working for a large organization, on a large scale mission for the world, or running a household, this tool will propel your leadership through your work immediately. The work at-hand will come alive. Imagine how boring life's expressions would be if everyone were merely producing results based on someone else's instructions. I doubt if we'd have nearly the whirlwind of advancing technologies if we didn't have the nuances and improvements that come from our uniqueness along the way. On the other hand, think of how much more we could produce in the world if we each of us tapped into this tool even more than we do now. It is said in many credible circles that human beings only use about 3% of their God-given potential. What are we doing with the other 97%? Waiting for the right moment? If not now, when?
Right now is always the best time to put these tools for courageous leadership into motion. Your uniqueness will be a significant asset to express in any level of work that you desire to accomplish with excellence and achieve success. I am reminded of a thought process from an excerpt in Mirrors of Love – In Acts of Courage in Colin Powell's profiled chapter on his courageous work to protect human dignity and freedom. I'll share this with you here.
In such times of modern life, when dramatic changes are affecting our society, we, Americans have a craving for leaders of great moral character and integrity. We have a longing—consciously admitted or not—to be assured that the American dream and its system of free enterprise is attainable for all people. We have a hope to be embodied by the passion that we feel deep within the recesses of our beings. We realize the great sacrifices that go along this noble ideal. Yet, we want to be comforted in the assurance that there are role models out there who are realizing thee visions for us . . . for our children . . . and for those to come beyond our time. We want to see courage in work and victories in action. Moreover, we want it now.
We have all that and more within each of us in our uniqueness. We are each born with endowed gifts and talents to actualize and share with our brethrens. For what purpose would these gifts be other than to express, share, and breathe into the world at-large so that are collective genius and goodness adds advancing value to the world as we experience it. This is the stuff from which dreams are made!
How do we tap into our gifts, talents, uniqueness, and steward our work with dedication and excellence? One key is to shift your . . . If you are a member, sign in to www.ccqh-leadershipclub.com and go to the Newsletter to read entire Club Newsletter.
Until our next visit, go out and enjoy this Valentine's Day, and make your dreams come true!
All My Best,
Cheri Lutton
____________
Post your comments and/or share your experiences related to this article on our Forum.
Gain more on how to use this tool to increase your profitability in society through Insights to Success. Excerpt from Insights to Success, The Six P's of Success. ©2006 by Cheri Lutton. All rights reserved.
___________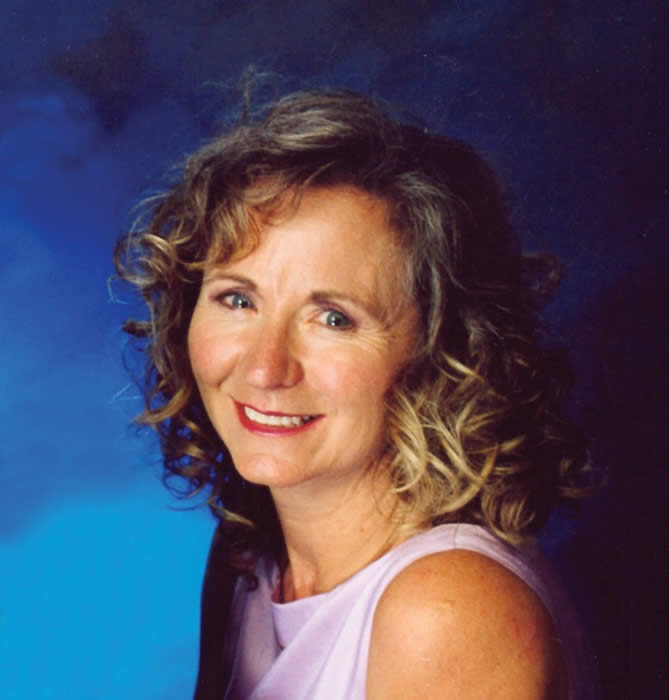 Contributed by Cheri Lutton, CEO & Founder, CCQH, Inc. Cheri serves through her work as a Leadership Development Expert, Author, and Media Host/Speaker.
For more on Cheri. or to contact Cheri, submit here.
Baking Fruitfully
Baking Homemade Fruit Pies for Your Sweetheart
Steve's Tip™: Grow fruits that can become your favorite pies.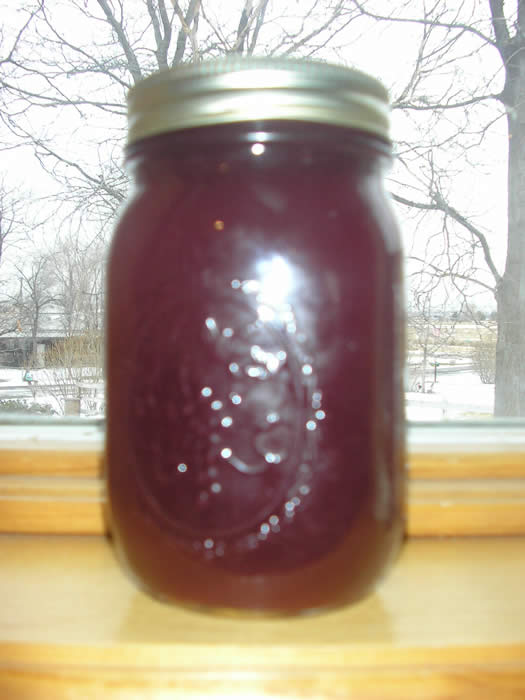 We here in Colorado seem to be experiencing a colder than usual winter. Last winter, we had three or four huge snow-dump storms, but I can't remember enduring teens and single digits at night for weeks like we have recently. Of course, Steve's Creations is all about using garden treats straight from the backyard. This chill in the air is all it takes to send me into the kitchen to a warm oven. It's time to bake some fruit pie, and, what a better time of the year to surprise my honey than this romantic time of the year. I love it when she walks in the door from the cold, and is greeted with the aroma of a freshly baked strawberry (or apple) double-crusted pie with its deep redness (or goldness) overflowing out of the top crust slits.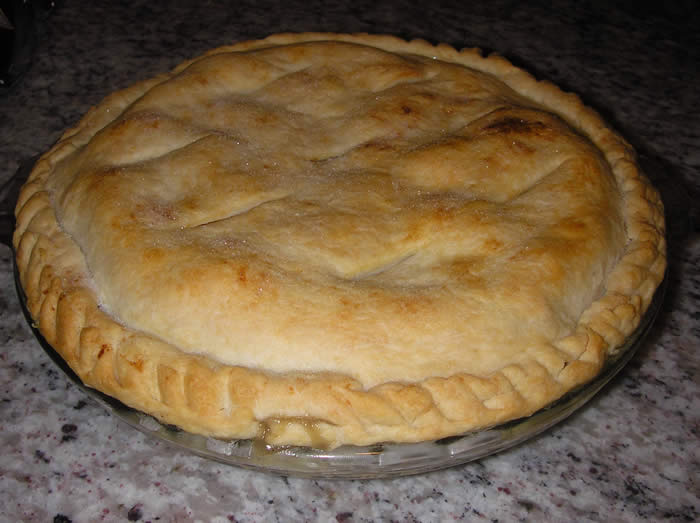 Did You Know . . . the benefits of fruits?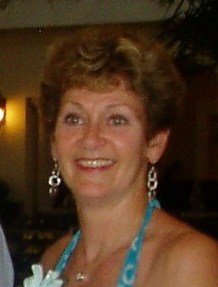 Join the CCQH Leadership Club's resident Nutritionist, Ricki McKenna, as she embellishes Steve's Creations with facts and anecdotes on the wholesome benefits contained within a variety of foods, herbs, and meal ingredients. Club Members can enjoy all her articles at Steve's Creations in the CCQH Leadership Club website member.
(Enjoy Ricki's Did You Know column below Steve's article.)
On the subject of pie choices, I am a huge fan of rhubarb pie, although technically it is not a fruit pie. The true treat to experiencing a rhubarb pie is to blend it with fruits like raspberry or strawberry which results in a wonderfully balanced taste. Many people are fond of strawberry pie, but in the Lutton household, rhubarb-raspberry rules! A straight rhubarb pie is very tart, so it is largely popular to mix the rhubarb with some kind of fruit. Apples, cherries, and strawberries have a natural sweetness to them. Raspberries and green apples tend to be more toward the tart side, so if you want to go sweeter for a Valentine's Day surprise, keep this in mind. I also hope to make a blueberry or blackberry pie someday, since we have both berry bushes growing in our gardens, once they are mature enough to yield berries, as they are still young. It generally takes about five years for a blueberry bush to reach its fruit-bearing age.
Productivity in your gardening calls for some planning ahead. What better way to make good use of your harvest than to store these ingredients for winter use in delicious pie-making. Fruit pies are a shortcut to anybody's happy side. For those of you who are interested in a homegrown/homemade pie, here's some Steve's Tips on . . .If you are a member, sign in to www.ccqh-leadershipclub.com and go to the Newsletter to read entire Club Newsletter.
For this occasion, I'd like to share with you a recipe for baking a romantic strawberry double-crusted pie. You can compliment your treats with a bit of French vanilla ice cream, and enjoy the smile on your Valentine's face when he or she takes the first bite of your creations.
Recipe for Homemade & Homegrown Strawberry- Rhubarb Pie
If you are a member, sign in to www.ccqh-leadershipclub.com and go to the Newsletter to read entire Club Newsletter.
Happy Valentine's Day!
Bon Appetit,
Steve Lutton
Steve's Creations - from Soil to Skillet®
Post your questions &/or feedback for this article to our forum here.
Excerpt from Steve's Creations-from Soil to Skillet®.
©2006 by Steve & Cheri Lutton. All rights reserved.
____________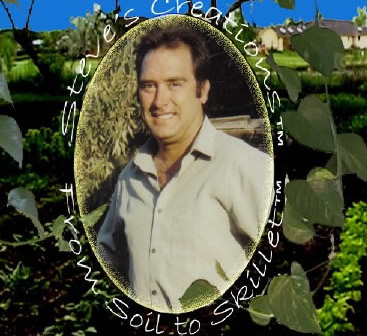 Contributed by Steve Lutton, CFO, CCQH, Inc. and Renegade Press, Inc. Steve serves through his work as a Cooking & Gardening Expert and Business Manager.
For more on Steve, To contact Steve, submit here.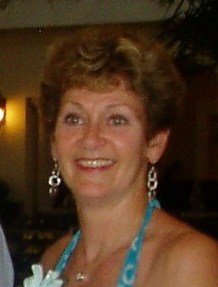 Did You Know . . . the benefits of greens?
By Ricki McKenna,
Certified Nutritionist
FRUITS
Apples and rhubarb have plenty of fiber and minerals, water, and are yummy. Rhubarb makes a great sauce for ice cream; chopped and cooked in a little water with lemon and either maple syrup or pure cane sugar to sweeten. Simmer for about twenty minutes or until it's soft. Pour over ice cream either hot or cold . . . the syrup that is. You can mash or blend it if preferred before using.

Cherries, especially the dark almost black-red ones are good for gout, helps prevent the uric acid from collecting in the old big toe, and helps with inflammation. Turmeric, rosemary and ginger help, too, for inflammation.

The pie is food for feelin' good!! Especially with homemade whipped cream with a bit of cinnamon, and perhaps some orange zest added, while whipping - no sugar needed!
To Your Good Health!
Ricki McKenna, C.N.
aka rmchealthy
Post your questions &/or feedback for this article to our forum here.
Ricki McKenna, CN a.k.a. mchealthy, is CCQH's resident Nutritionist and a licensed, Certified Nutritionist in the Roaring Fork Valley of Colorado. She loves to eat real food, counsels with individuals and families, conducts seminars and workshops on health and nutrition. Her specialty is teaching creative eating for weight loss and maintenance and a healthy body and outlook. Ricki can be reached by contacting her here.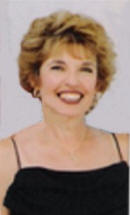 The CCQH® Leadership Club
Leader of the Year
Joey Grunewald
Joey has exemplified her leadership by actively participating in all of the Club's activities, engaging others in a spirit of balance, enthusiasm, dedication, and harmony. Her legacy can be found on her leadership profile. Joey is an accomplished poet, author, and creator of gift baskets as the founder of her company, Gifts from my Heart. Her primary leadership strength and liaison role in the Club is in the lifestyle area of Family & Plan. Joey is available for assistance and support to our Club, its members, and to CCQH, Inc. in advancing a legacy in leadership. Please contact Joey here.
_______________________________________________________________________
*Please Forward this Newsletter to admired associates and/or friends."