In This Issue . . .
*Forward this Newsletter to admired associates and/or friends."
"Trends in Society and Creating Wealth"
Insights to Success: Profitability and Gratitude
Steve's Creations: Cooking Wealth. Party with Chile Rellenos
On Our Website . . .
Get Inspired: A Way for Celebrating Cities
By Maria Simone
____________
If you are a member, sign-in to www.ccqh-leadershipclub.com and go to Newsletter to access the actual Club Newsletter.
If you are a guest, Sign-up here to be added to our mailing list for this abridged version of our Newsletter.
____________
Sign-up here if you would like more information on becoming a Sponsor
____________
Members/Spouses or Dates, Join Us for Our . . .
Potluck Dinner Party, Nov. 3rd, 6:30 PM, Lutton Home, Lafayette, CO
More details on the Events Calendar
______________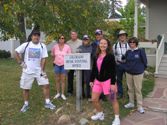 CCQH Leadership Club Boulder Fall Hike at Chautauqua
Words-that-Inspire™
A life filled with giving
With a love for contributing,
Making a huge difference for others in society
Giving back and adding to profitability.
These are special gifts for our peace of mind,
Creating a world of generous hearts so kind. —Joey Grunewald
* * *
"Imagine . . . if just for one day . . . that every human being had the courage
to show the world all of their inner goodness and beauty,
regardless of the perceived effects.
What would society look like?
If not while on Earth, what are we waiting for?"—Cheri Lutton
Welcome to our newest section that features CCQH® Words-that-Inspire in harmony with each Newsletter's Lifestyle theme. We will also begin to highlight goods and services from our CCQH Leadership Store, offering Club Member Pricing even to Guests who purchase during this limited featuring. A Portion of the Net Proceeds for each highlighted good or service will be donated to specific nonprofit causes, projects, organizations, and/or foundations.
Our current highlight is a book of poems, Jo-Jo's Livin Like a Kid, by Joey Grunewald. Written and illustrated together with Joey's grandchildren, this book will delight family members of all ages and inspire the child within you. More about Joey's talents can be found on www.gifts-from-my-heart.com. A portion of the net proceeds from our sales will be donated to The Pearl Foundation, fostering their mission to develop global orphanages called spark of light villages. More information is availble on www.sparkoflightvillage.org.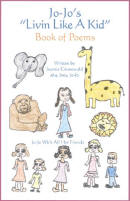 Jo-Jo's Livin Like a Kid™
By Joey Grunewald, Gifts from My Heart
Price: $10.95 | Club Member Pricing: $9.85 Purchase
Portion of net proceeds will be donated to The Pearl Foundation.
Joey Grunewald and her grandchildren will inspire you with poems and illustrations that will make you feel like "livin like a kid." Also, makes a great gift for your lovedones. Remember, Club Member Pricing is available right now, even to Guests!
We are pleased to announce that . . .
Norman Lowery, Tim Loomis, Crystal Lutton, Charles Mui, Steve Immer, and Jim Dye are all celebrating their birthdays during the month of October. We wish them each a very Happy Birthday, and may all their dreams come true!
Norm Lowery recently returned from an educational trip to Spain where he studied under a German therapist who is highly respected in this field, and will enhance Norm's professional practice here in Colorado. More details on his work are forthcoming. Norm also had the opportunity to travel and enjoy the landscape of Spain.
Steve Lutton is enjoying a bounty of garden treats with tomatoes, peppers, pumpkins, squash, and grapes to name a few. He and son Steven Lutton have been busy preparing their grapes into jelly and canning these preserves. Steve has also been busy canning salsa, and stocking up on green chile. More tips and articles about his garden and cooking treats can be enjoyed in Steve's Creations at www.ccqh-leadershipclub.com.
George Bigger and Tim Loomis were each interviewed by Cheri Lutton in upcoming video segments for the Mirrors of Love® with Cheri Lutton show, featuring Lifestyles of Leadership. More details on the videos will be forthcoming. The group have been working together on programming options, and both George and Tim have been most helpful in bringing their expertise to the project.
Our Boulder Hike was fabulous! (Photos above) Pat Adamson and Kathy, Norm and Sandy Lowery, Joey and Richard Grunewald, and Steve and Cheri Lutton all enjoyed the fall colors at Chautauqua on the Mesa Trail, while mixing friendship, exercise, and gratitude for the Colorado grandeur. Linda Karlson and Cheri also enjoyed an extra hike the following day at Bald Mountain.
Visit our Members Profile Directory to learn more about and contact any of these and/or other CCQH Leadership Club members.
Again, on our upcoming events . . .
November 3rd, we are hosting a Fall Potluck Dinner Party for all Club members and their spouses/dates at the Lutton residence, Lafayette, Colorado. Join us at 6:30pm for an evening of fun, good eats, and socializing.
____________
All CCQH Leadership Club Members are welcome to submit their personal and/or professional news and announcements to post in our Newsletter. Simply log in to the Club and submit to Cheri Lutton here.
Trends in Society and Creating Wealth
By Charles Mui

Where have the most millionaires been created in the last ten years? Where are the most millionaires going to be created in the next ten years? Knowing about the past and current wealth generating trends will be critical to selecting the way you can take advantage of the wealth being generated in the future. Right now I clearly see three major wealth-generating mega trends; wellness, the internet, and home-based business development.

First off, let's talk about the fortunes that will be created through Wellness. Wellness is already becoming well known as the fastest growing segment of our economy. People are sick and tired of being sick and tired and are looking for alternative way to deal with sickness and disease. It is important to select the right products with in the wellness trend to make your fortune. There are so many wellness products on the market right now that it confuses the end consumer on what to take. It is important that the product you choose is backed by science and is patented. Make sure that your product is not just another me too product in a new wrapper.
The second trend where you can make a fortune is the internet. The internet is responsible for the most new great fortunes created in the past decade. Over the past ten years, the internet has increased more than ten-fold! There are more web sites than there are people. To generate wealth with the internet, it is important to work with an established internet group. You can try to create wealth on the internet all by yourself, but it is so much easier and time efficient to partner with a group that already has a wealth-generating system in place. Also, it is important to know the latest technologies of the internet so that you can be on the forefront of passive residual wealth generation from home. It is because of the new technologies within internet trends, that there is such a large opportunity for the average person to make millions from home. By harnessing the power of the internet, you can create more customers in less amount of time. Because of this fact, it has never been easier to become an entrepreneur from home and make millions with the World Wide Web.

The third clear mega trend is the home-based business industry. The average person working from home makes more than the average person working a job. Because of the earning potential of working from home with the internet, every eleven seconds a new home- based business is started. People start home-based businesses for many reasons. One of the most common reasons is the huge tax advantage you receive from being . . . If you are a member, click here to sign in to www.ccqh-leadershipclub.com, Newsletters, and read entire Club Newsletter.
Feel free to check out what a real good home-based business opportunity looks like. I hope you can use this information to enhance your life and create financial freedom for you and your family.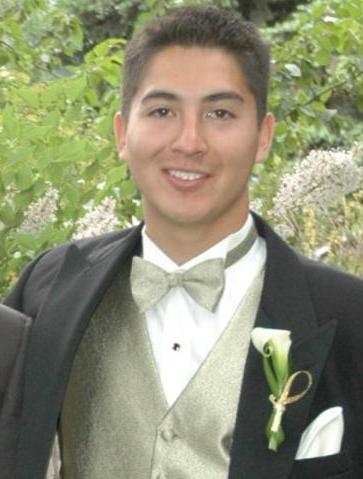 Charles Mui is President of Funding Success, a company that provides home or corporate business matches for qualified sales leaders who are interested in innovative goods and services that combine profitability with philanthropy. One of the companies that Charles represents, Breeze World, is a leader in cutting edge technologies for global online communications. Charles has been a strong believer in leadership development and self-improvement programs, and is an avid reader and writer on enhancing human potential. His leadership expertise includes network marketing and sales, building strong sales teams, direct and affiliate sales programs, and recruiting executives for entrepreneurial companies. Charles enjoys cooking, gardening, dancing, snowboarding, and an active lifestyle in the Colorado outdoors. Charles's profile and article are also available at www.ccqh-leadershipclub.com.
___________
If you are a member, learn more about our featured Leader in the Member Profile Directory at www.ccqh-leadershipclub.com.
If you are a guest, learn more about CCQH Leadership Club and this lifestyle at
www.ccqh-leadershipclub.com, Lifestyle Area in Society & Profitability.
Guess Who . . . is the famous leader who has become committed to society's underprivileged by becoming a spokesperson for third world people and their country's challenges. He/she has enjoyed a lifetime of fame and fortune through passions and talents in the music industry that have provided the platform from which he/she launched his/her legacy in leadership for global affairs.
The Guess Who™ Game focuses on celebrating famous leaders who display leadership qualities related to one of the Lifestyle Areas in Balance, Spirit & Passion, Mind & Purpose, Body & Power, Family & Plan, Work & Productivity, or Society & Profitability.
If you are a Club member, SUBMIT YOUR VOTE HERE, and if you get this right, you could qualifiy for the Guess Who Game surprise gift.
____________
Last Newsletter's (V.3/I.6) Guess Who Leader is . . . .Colin Powell.
The Sixth P of Success: Profitability
Tools for Courageous Leadership

Third Tool: Gratitude
An attitude of gratitude goes a long way in preparing each day for prosperity.
Have you ever noticed how distinguished leaders who have a generous pocketbook also have a generous heart and mind? They are willing to share their wealth and knowledge on building profitability. Their attitude of gratitude holds the key to their infinite power and resource in leadership.
Gratitude has an almost miraculous way of shifting the universe. It is said that the quality of gratitude is the closest link we possess to God's hotline. The frequency or vibration of energy that we experience when we are in a state of gratitude elevates us to the state of being that allows us to harmonize and interact with infinite intelligence and our universe. Our highest state of beingness and potential is most accessible when we are in this state of gratitude. Gratitude is what restored George Bailey's (played by Jimmy Stewart) spirit and, ultimately, his life in the classic movie, It's a Wonderful Life.
Where theology and philosophy have consistently validated the significance of gratitude with respect to human nature, science is just beginning to explore and acknowledge its essence and procure evidence for its effects on human behavior. There are now many more clinical studies on its benefits in enhancing human longevity, balance, physical health, and overall well-beingness. Here is a link to a list of published studies and relevant works on gratitude, http://www.psy.miami.edu/faculty/mmccullough/Gratitude_Page.htmI. Meanwhile, I have gleaned from a few notable projects and included highlights to share with you.
Researchers associated with the University of California, Davis (Robert A. Emmons, UC Davis, raemmons@ucdavis.edu; 530.752.8844 and Michael E. McCullough, University of Miami, mikem@miami.edu; 305.284.8057) are conducting highly focused, cutting-edge studies on the nature of gratitude, its causes, and its consequences. Their current project,, "Dimensions and Perspectives of Gratitude," engages in three main lines of inquiry at the present time: (1) developing methods to cultivate gratitude in daily life, (2) developing a measure to reliably assess individual differences in dispositional gratefulness and (3) designing experimental studies that enable us to distinguish the differential causes and consequences of gratitude and indebtedness. This project is supported by a grant from the John Templeton Foundation of Radnor, PA. Their current findings along with those from other dedicated researchers include the following discoveries.
Findings related to Gratitude Interventions and Pychological and Physical Well-Being:
In an experimental comparison, those who kept gratitude journals on a weekly basis exercised more regularly, reported fewer physical symptoms, felt better about their lives as a whole, and were more optimistic about the upcoming week compared to those who recorded hassles or neutral life events (Emmons & McCullough, 2003).
A related benefit was observed in the realm of personal goal attainment: Participants who kept gratitude lists were more likely to have made progress toward important personal goals (academic, interpersonal and health-based) over a two-month period compared to subjects in the other experimental conditions.
. . . If you are a member, sign in to www.ccqh-leadershipclub.com here to go to Newsletters, and read the entire article in the Club Newsletter
Whether you are already in a constant flow of gratitude, feeling a bit ungrateful, or just new to the whole concept, make today count even further. Take this moment to reflect on this tool, and allow gratitude to grow within you. Allow your birthright for prosperity to unleash your wealth and profitability in all aspects of your life beyond and including your work. Allow your worthy contributions to society to make the difference we all value from you. Keeping in mind, that whatever you feeds will grow, be certain that your investment in the tool of gratitude each and every day in both simple and complex moments will advance your legacy in immeasurable ways. As you begin celebrating the centered qualities of humanity within everyone you meet, you will unfold the essence of your true being, and your leadership will guide others toward your dreams and visions.
I dare you to be so bold and fearless as mentioned in the poem and quotes in the above CCQH Words-that-Inspire section.
In closing, I thank you for being YOU! Your leadership make a difference in the world. Now, go out and make your dreams come true!
All My Best,
Cheri Lutton
____________
Post your comments and/or share your experiences related to this article on our Forum.
Gain more on how to use this tool to increase your profitability in society through Insights to Success. Excerpt from Insights to Success, The Six P's of Success. ©2006 by Cheri Lutton. All rights reserved.
___________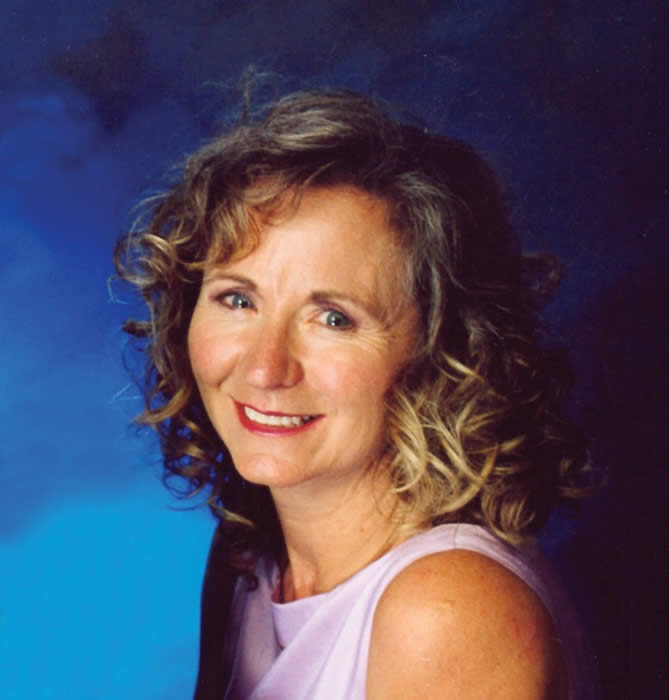 Contributed by Cheri Lutton, CEO & Founder, CCQH, Inc. Cheri serves through her work as a Leadership Development Expert, Author, and Media Host/Speaker.
For more on Cheri. or to contact Cheri, submit here.
Cooking Wealth
Party with Chile Rellenos
Steve's Tip™: If you are a member, sign in to www.ccqh-leadershipclub.com and go to the Newsletters to read entire article in the Club Newsletter.
In this third part of our Chile Fest, we will be will be sharing creations that my wife and I enjoy for entertaining, a fall favorite called Chile Rellenos. Chile Rellenos means stuffed chilies, and in this simple recipe we'll be stuffing our chilies with a tasty mixture of grated cheeses. Chile Rellenos are great for serving at a party because they are spicy, colorful, and require very little effort once they're prepared and ready for cooking. Although you can use Anaheim Chilies for making Rellenos, the Poblano Chile is my favorite for its blockier, roomier nature and smoky flavor. Growing Poblano Chilies has been very rewarding because we now have such flavorful, shiny, and large pepper pods. It's hard to find such fresh, firm quality from a store-bought pepper. In another article, I'll share my garden insights with you, so that you, too, can share your bounty of garden and cooking wealth at your next party!
Recipe for Chile Rellenos
If you are a member, sign in to www.ccqh-leadershipclub.com and go to the Newsletters to read entire article in the Club Newsletter.
Southwestern cooking has become popular with all regions. I look forward to learning about many more dishes from our Latin neighbors. For now, I've got a party to serve. Hasta luego and adios amigos!
Bon Appetit,
Steve Lutton
Steve's Creations - from Soil to Skillet
____________
Post your questions &/or feedback for this article here.
Excerpt from Steve's Creations-from Soil to Skillet®.©2006 by Steve & Cheri Lutton. \All rights reserved.
____________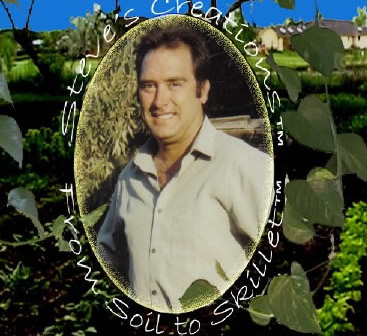 Contributed by Steve Lutton, CFO, CCQH, Inc. and Renegade Press, Inc. Steve serves through his work as a Cooking & Gardening Expert and Business Manager.
For more on Steve, To contact Steve, submit here.
_______________________________________________________________________
*Forward this Newsletter to admired associates and/or friends.