In This Issue . . .
*Forward this Newsletter to admired associates and/or friends."
Featured Leader: Linda Karlson
Insights to Success: Profitability. 4th Tool. Empathy and the . . . . . . . . . . . . . . . . . . . . . Mirrors of Love with Cheri Lutton Internet Show
Steve's Creations: Cooking Profitability for Society. Sharing Global Chili Recipes
Did You Know . . . with Ricki McKenna, CCQH's Resident Nutritionist
CCQH Leadership Club Leader of the Year Profile: Joey Grunewald
On Our Website . . .
Get Inspired: "God Bless Our Troops"
By Joey Grunewald
____________
If you are a member, sign-in to www.ccqh-leadershipclub.com and go to Newsletter to access the actual Club Newsletter.
If you are a guest, Sign-up here to be added to our mailing list for this abridged version of our Newsletter.
____________
Sign-up here if you would like more information on becoming a Sponsor
____________
Congratulations to our attendees for our successful
2/26/08 Winter TeleNetworking Conference
Visit our General Member Discussion Forum for valuable content!
Theme: "Self-Discipline in all Aspects of Your Lifestyle"
Guest Host: Pat Adamson
Sponsor: Linda Schafer & GL Specialties
Commentary Host: Joey Grunewald
Founding Host: Cheri Lutton
Featured Speakers:
Kathryn Alexander, Don Strankowski, Norm Lowery,
Cathy Greiner, Gale Connell, & Steve Immer
Share Your Leadership Advice Tips on Self-Discipline in any Lifestyle Area
and/or
Share Your Leadership Desires for 2008 on our Forum
Contribute your Ideas for Topics, Causes, and/or Needs for the Club to serve you in fostering a balanced lifestyle and advancing your legacy in leadership.
________________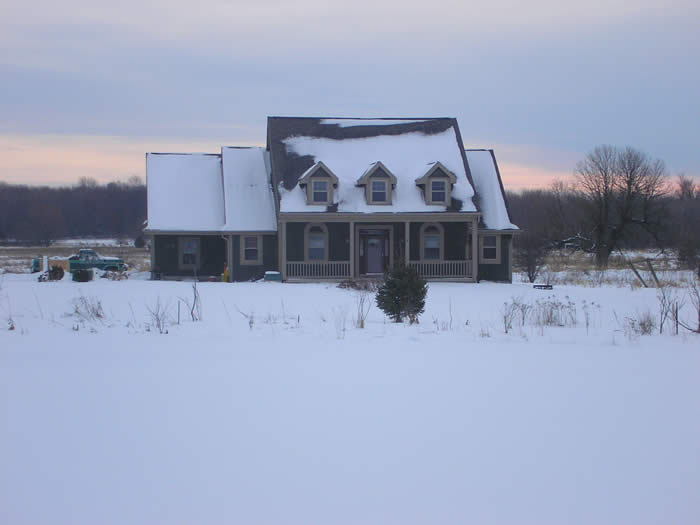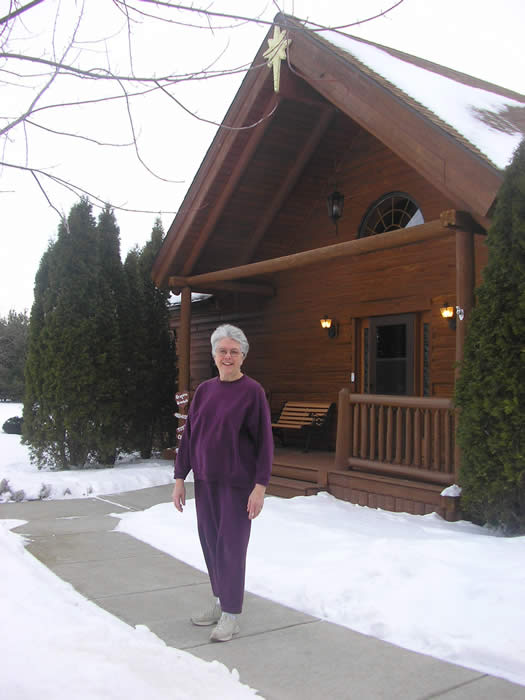 CCQH Visit to Wisconsin at the Rathers and at FTCA
CCQH®
Words-that-Inspire
Society and Profitability is the great desire to cultivate within us
As we have received plenty from our society,
sharing our profits is a definite plus

Our abilities to contribute as leaders in this lifestyle area . . .
anything goes
from volunteerism to world peace and political woes

Creating masterminds within this society will have an impact
To advance a legacy in leadership . . . this is a fact

Cultivating benefits to society
Is a desire to make a difference
in the world a great activity

May you all be profitable in your chosen field
sharing not only the monitorial rewards that you yield

A lifetime of contributing your talents and leadership legacies
Will produce even more leaders to share their own profits and policies

Society and Profitability is a way of life today
Give by contributing in your own special way.
—Joey Grunewald
* * *
"It is the unwavering cycle of giving and receiving
that creates a society filled with profitability.
Profitability not only includes the wealth of currency;
but also the wealth of prosperity in all that fulfills this world
with love, leadership, and laughter."
—Cheri Lutton
* * *
Welcome to our CCQH® Gifts-that-Inspire section that features CCQH® Words-that-Inspire in harmony with each Newsletter's Lifestyle theme. We will also begin to highlight goods and services from our CCQH Leadership Store, offering Club Member Pricing even to Guests who purchase during this limited featuring. A Portion of the Net Proceeds for each highlighted good or service will be donated to specific nonprofit causes, projects, organizations, and/or foundations.
Our current highlight is a music cd, In Your Holy Presence, by Debborah Ramsey. Written and performed by Debborah, this contemporary Christian music will inspire your faith, as well as, delight you to step out, dance, and enjoy your life. Debborah's vocal range is showcased in this cd, ranging the mood from a calypso beat to a slower, yet powerful sound. More about Debborah's talents can be found on www.debborah-ramsey.com. A portion of the net proceeds from our sales will be donated to The Pearl Foundation, fostering their mission to develop global orphanages called spark of light villages. More information is availble on www.sparkoflightvillage.org.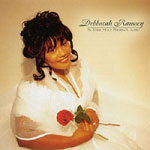 In Your Holy Presence
By Debborah Ramsey, CCQH
Price: $15.99 | Club Member Pricing: $14.39 Purchase
Portion of net proceeds will be donated to The Pearl Foundation.
Debborah Ramsey will uplift you with her vocal range and Christian contemporary collection of songs with something for everyone. Contemporary/urban gospel with a splash of Caribbean flavor, guaranteed to take listeners to a new dimension in the genre of 'Praise and Worship'.
Remember, Club Member Pricing is available right now, even to Guests!
We are pleased to announce that . . .
Pat Adamson hosted our successful Winter TeleNetworking Conference, along with Commentary Host Joey Grunewald, and Founding Host Cheri Lutton. The Theme was Advice on Self-Discipline in all Lifestyle Areas, and these Advice Tips can be found on our Forum. We invite all members to participate in this posting on an ongoing basis. Our Featured Speakers were Gale Connell, Kathryn Alexander, Norm Lowery, Cathy Greiner, Steve Immer, and Don Strankowski.
Cheri Lutton visited with Kevin Rather for a weeklong business summit at the Freedom Training Center of America in Wisconsin. CCQH, Inc. and the Freedom Training Centers (FTCA) are developing plans to create stronger strategic alliances that will bring CCQH's content and content providers and FTCA's broadcastable delivery system together into a global marketing and distribution network.
The Mirrors of Love with Cheri Lutton internet show debut on Valentine's Day as a podcast on www.yaktivate.com, bringing the book Mirrors of Love - In Acts of Courage alive. Cheri will rotate the format of the bimonthly Thursday show with one fireside chat and one interview, featuring "lifestyles of leadership" with CCQH Leadership Club Members. Joey Grunewald is featured for the first interview as the CCQH Leadership Club Leader of the Year. The show will soon be available on www.mirrorsoflove.com, www.ccqh.com, and www.ccqh-leadershipclub.com, as well.
Linda Karlson is on a business trip to California to develop more significant relationships that will foster the growth of the Pearl Foundation.
May Tran has been busy developing solid financial resources that may become significant sources for funding for the Pearl Foundation. May Tran is a Board Member for the Pearl Foundation.
Steve Immer has been clocking in his vertical miles of downhill skiing in Summit County, as well as, putting in time to enjoy cross-country skiing exercise. The snow is still coming in Colorado!
Ricki McKenna recently visited Paris, France to share family time with her daughter, son-in-law, and her grandchildren. Ricki's Parisian family are business owners for one of the oldest bakery companies in Paris.
Maria Simone has continued to build strategic channels for distribution for City Scarves and grow its parent company Signature Accents. Her charitable-giving model has expanded their fine gift apparel, which includes silk ties, scarves, and more items into New Orleans.
Visit our Members Profile Directory to learn more about and contact any of these and/or other CCQH Leadership Club members.
For our upcoming events . . .
Cathy Greiner will be presenting regular Webinar/Teleseminars on Fi nancial LIteracy, starting on April 7th, 6:30 - 7:30 pm MST. This Presentation is FREE and Open to Members & Guests.
Stay tuned for more details on upcoming Webinars/TeleSeminars. You can also preview upcoming events on our Club Events Calender on our webiste. If you would like to be considered as a Guest Speaker, please contact us here with your request and suggested topic.
* * *
All CCQH Leadership Club Members are welcome to submit their personal and/or professional news and announcements to post in our Newsletter. To contact the CCQH Leadership Club with your news, submit here to Cheri Lutton.
An Extraordinary Day
Fire in Charity
By Linda Karlson
This is how an ordinary day can turn into an extraordinary day! I had just arrived home when the phone rang. An Ethiopian friend of mine who has founded an incredible organization of his own, shouted, "Where have you been? I've been trying to contact you all day!" I told him that I had just returned home from work. "What's wrong? What are you so excited about?" "Linda, there's a very important man that I wish to introduce you to. He will only be here until tomorrow morning, and he has a very tight program. Are you available tonight?"
"Who is he?" I asked. There was a short sigh on the other end. "He's only one of the most influential men in Ethiopia. I've known him as a child. He's an incredible man with such a huge heart! His friend who is also well known will be accompanying him with their advisors. I've told him about The Pearl Foundation, and he wishes to meet you and hear more. Will you be free tonight?" I paused. "Gee . . . let me check my schedule!"
And that's how an important delegate of men from Ethiopia came to visit me last night. I could tell by his bearing and manner that this distinguished man and his companions had great influence and authority. I was told that he has built schools all over Ethiopia. All five men who came to sit in my living room were Muslim. He and his advisors listened in attentive silence as I outlined the whole concept of our plan for the Pearl Foundation, and the Spark of Light Villages to them. I spoke of my passion through the Pearl Foundation to build sustainable global villages in underprivileged areas of the world, beginning with the first Spark of Light Village in Ethiopia. I conveyed the momentum we had built with the Ethiopian government and the local people, including the land we had already been promised for this village.
One of them along with my friend, interpreted. They asked well-thought out questions. God must have inspired me when I answered, because a couple of issues he had raised were excellent, yet I hadn't considered them! I thought as he raised an issue, "That's a brilliant question, now what's my brilliant answer?" But the correct reply swiftly came to my mind, and before I could second-guess what to say, the words were out of my mouth. He then would smile, put his right hand on his heart, and nod. The whole of the interview took over an hour, then a brief silence.
Finally, the gentleman slowly sat forward and said, "I have no further questions. I only have comments." With emotion he slowly began by saying, "I wish to humbly thank you for allowing us in your home, and giving us the opportunity to listen to this wonderful plan you have for my country." All the men nodded in agreement. I shook my head, and told him that the honor is mine. "I sincerely thank you for being here." He then told me that we have his full 100% backing and resources. My friend was grinning broadly. I didn't know how to respond except with a slow nod. I wasn't sure about the details of what he meant here, but I did know that he's powerful enough to cut through any red tape and remove stubborn barriers. He continued, saying that he had never heard of such a unique and thoroughly comprehensive plan to end the cycle of poverty. "We wish to help in every way we can."
One of his advisors kept saying that this whole thing sounds like a dream . . . a beautiful dream! "Can this really happen?" he asked. I told him that all things begin with a dream! He smiled. I then said, "To succeed, we need the cooperation of the people, the funds to move forward, and the ability to be flexible. Failure is not an option." They all nodded heartily. He then arose with the others and hugged me tight, reiterating to me that we will have all that we need. He then continued to say that he wishes to meet me at the airport in Addis when I return in March. Since he is very high profile, he will instruct me further as to what to do and how we will meet!
Then one of the other men seated with us began to softly speak. "Please allow me a moment to tell you about the manner of man that stands before you." I nodded. . . . So , that is how an ordinary day becomes an extraordinary day! If you are a member, click here to sign in to www.ccqh-leadershipclub.com,Newsletters, and read entire Club Newsletter.
God Bless!
Linda Karlson
Post your comments and/or share your experiences related to this article on our Forum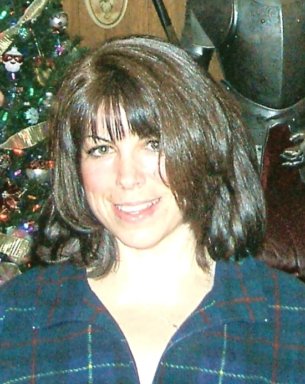 Linda Karlson is founder and President of the Pearl Foundation, and the Director of the Spark of Light Village. Linda is a health and wellness consultant and educator, who has an extensive holistic health background, having researched, observed and experienced a variety of alternative healing modalities in the last twenty years. She has earned certification in Reflexology and Iridology and is currently studying Chinese medicine. She has raised two sons, one of whom will be traveling with her to Ethiopia to live and support the Village as it is built and accepts its first orphans.
Linda has established, managed and sold businesses for the last several years. She has achieved the Executive Director level with Mannatech Inc., the nutraceutical and whole food supplement company that initiated her interest in Ethiopia and the state of its orphans. In association with this company, she has studied the field of Glycobiology.
She is widely recognized and trusted within this organization and has its full support in her efforts to establish a holistic orphanage in Ethiopia. Linda has strong and highly applicable experience in the marketing and promotion arenas. She will act as the Pearl Foundation's primary promoter and contact person for fund-raising and wellness options for the facility. It is her initial vision and clarity that has launched this group effort to establish a truly effective place for orphans to live, heal, be educated, socialized and emerge empowered individuals. More information on this project is available at www.sparkoflightvillage.org.
CCQH, Inc. and its upcoming Leadership Foundation will be working closely with The Pearl Foundation to advance the legacy for the Spark of Light Village through joint philanthropic projects. Linda's profile and article are also available at www.ccqh-leadershipclub.com.
___________
If you are a member, learn more about our featured Leader in the Member Profile Directory at www.ccqh-leadershipclub.com.
If you are a guest, learn more about CCQH Leadership Club and this lifestyle at www.ccqh-leadershipclub.com, Lifestyle Area in Society & Profitability
Guess Who . . . is the famous leader who has generously contributed his/her brilliant talents in business to create new innovations, jobs, and unlimited profitability for a global society. He/she has created many holding companies that have served the financial industry, as well as, the business of creating innovative enterprises. He/she has been instrumental in world-renowned philanthropic work, and in particular, has recently contributed approximately $30 billion to charity, making it the largest charitable donation in history. He/she is also passionate about financial literarcy for youth, working on an animated movie project for this leadership cause.
The Guess Who™ Game focuses on celebrating famous leaders who display leadership qualities related to one of the Lifestyle Areas in Balance, Spirit & Passion, Mind & Purpose, Body & Power, Family & Plan, Work & Productivity, or Society & Profitability.
If you are a Club member, SUBMIT YOUR VOTE HERE, and if you get this right, you could qualifiy for the Guess Who Game surprise gift.
____________
Last Newsletter's (V.4/I.6) Guess Who Leader is . . . Andrew Carnegie.
Thank you to all who participated in the previous Newsletter's Guess Who Game!
Society & Profitability
Tools for Courageous Leadership

Fourth Tool: Empathy
Empathy opens the heart to make room for other hearts to come into one's soul and visit. It is the tool that unlocks humanity's capacity to care enough to walk in another's shoes and make a difference in their life.

Mother Theresa said often that the worst disease that she has seen in all her work in both the wealthy and the poor is the human disease of feeling unwanted, or not valued and recognized for who you are in the world. Empathy is the tool that can eradicate this disease. As leadership grows into the power of contributing to society with profitability, empathy can transform a money machine into a courageous legacy that infuses meaning into any vision for success.
Empathy (from the Greek εμπ?θεια, transliterated as empatheia, meaning "physical affection, partiality") is commonly defined as one's ability to recognize, perceive and feel directly the emotion of another. Empathy is often characterized as the ability to "put oneself into another's shoes", or to in some way experience the outlook or emotions of another being within oneself, a sort of emotional resonance. Empathy is also a concept recognized as "reading" another person, completely translating each movement into understandable conversation.
Empathy is to profitability what love is to life. In the Bible, Jesus was quoted as prophesing, "without love what good is ….?" I say that without empathy, what good is success?" No man is an island. Just imagine yourself a millionaire on an island by yourself. What good would that level of profitability be to you or anyone else in the world? Empathy draws us into a society that interrelates with each other's oneness, as well as, its separateness. We become a global village that moves toward the greater good in a more harmonious and respectful manner. Profitability becomes the end result which breeds a limitless cycle of success.
Now that we have established its vital importance to the journey of success, we can explore how to deepen our possession of empathy. In order to tap into this tool, it is important to reflect on your current use of this sensitive quality. In thinking about it, I have to say; even our pets can display empathy.
On an individual or smaller group scale, here are a few ways that you can assess the quality of empathy that you may possess with respect to your listening skills.
Do you give advice almost immediately after someone shares their feelings, story, or a challenge with you?
Can you remember what someone just said and pick up on the emotions they are experiencing as they express their story, feelings, or challenge?
You may also ask yourself;
If you are a member, sign in to www.ccqh-leadershipclub.com and go to the Newsletter to read entire Club Newsletter.
Until our next visit, go out and experience someone else's world, and make your dreams come true!
All My Best,
Cheri Lutton
____________
Post your comments and/or share your experiences related to this article on our Forum.
Gain more on how to use this tool to increase your profitability in society through Insights to Success. Excerpt from Insights to Success, The Six P's of Success. ©2006 by Cheri Lutton. All rights reserved.
___________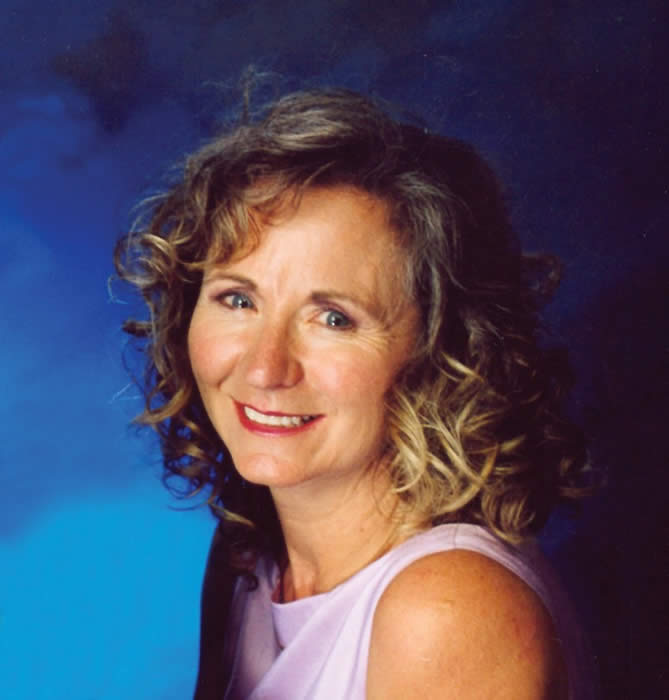 Contributed by Cheri Lutton, CEO & Founder, CCQH, Inc. Cheri serves through her work as a Leadership Development Expert, Author, and Media Host/Speaker.
For more on Cheri. or to contact Cheri, submit here.
________________
The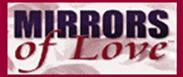 With
Cheri Lutton
Show
#1: Overview of the Vision,
A Fireside Chat.
#2: Interview,
Joey Grunewald
* * *
Cooking Profitability for Society
Sharing Global Chili Recipes
Steve's Tip™: Chili makes a great connection to other cultures in society. Share recipes across the globe and make new friends!
Chili has such a warmhearted attraction for so many of us. My wife and I love to enjoy a bowl of hot chili at the slopes after a morning of downhill skiing in the Rocky Mountains. It can be such a bonding experience, and so good for you! At home, we delight in making it from scratch, and serving this wholesome treat for our family meal. There's nothing like a family that can agree on a common meal, and then get down to some good loud chatter. Food as a whole has a way of bringing people (and pets!) together. Now take a dish like Chili and you've definitely got a party atmosphere simmering. Just look at all the Chili Cook-Offs and Chili Contests around this country. Extend that thought to sharing global chili recipes, and imagine the social possibilities for goodwill! No doubt, chili is one of those universally accepted dishes that can enhance profitability for society well beyond monetary value. (although it may be a lucrative business to get into . . .)
Did You Know . . . the benefits of chili?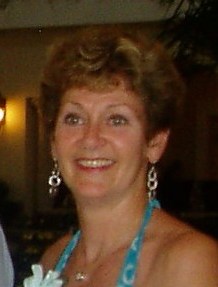 Join the CCQH Leadership Club's resident Nutritionist, Ricki McKenna, as she embellishes Steve's Creations with facts and anecdotes on the wholesome benefits contained within a variety of foods, herbs, and meal ingredients. Club Members can enjoy all her articles at Steve's Creations in the CCQH Leadership Club website member.
(Enjoy Ricki's Did You Know column below Steve's article.)
With that in mind, I've done some research to find some of the best global chili recipes, and have included a resource list of links for you to enjoy sharing with your family and friends. Better than that, I welcome you to contact us here and share your chili recipes, and we'll be sure to include your contributions on Steve's Creations. Oh, and don't forget to try mine too!
Happy Cooking and Here's to Good Eats!
Global Chili Recipe Resources
. . . .If you are a member, sign in to www.ccqh-leadershipclub.com and go to the Newsletter to read entire Club Newsletter.
Bon Appetit,
Steve Lutton
Steve's Creations - from Soil to Skillet®
Post your questions &/or feedback for this article to our forum here.
Excerpt from Steve's Creations-from Soil to Skillet®.
©2006 by Steve & Cheri Lutton. All rights reserved.
____________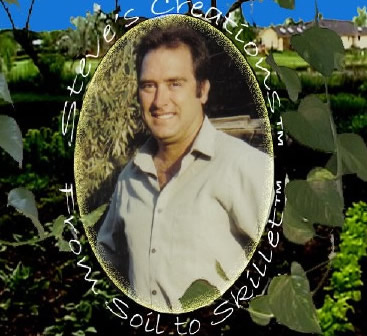 Contributed by Steve Lutton, CFO, CCQH, Inc. and Renegade Press, Inc. Steve serves through his work as a Cooking & Gardening Expert and Business Manager.
For more on Steve, To contact Steve, submit here.
Ricki McKenna, CN a.k.a. mchealthy, is CCQH's resident Nutritionist and a licensed, Certified Nutritionist in the Roaring Fork Valley of Colorado. She loves to eat real food, counsels with individuals and families, conducts seminars and workshops on health and nutrition. Her specialty is teaching creative eating for weight loss and maintenance and a healthy body and outlook. Ricki can be reached by contacting her here.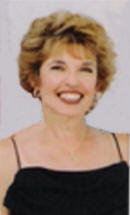 The CCQH® Leadership Club
Leader of the Year
Joey Grunewald
Joey has exemplified her leadership by actively participating in all of the Club's activities, engaging others in a spirit of balance, enthusiasm, dedication, and harmony. Her legacy can be found on her leadership profile. Joey is an accomplished poet, author, and creator of gift baskets as the founder of her company, Gifts from my Heart. Her primary leadership strength and liaison role in the Club is in the lifestyle area of Family & Plan. Joey is available for assistance and support to our Club, its members, and to CCQH, Inc. in advancing a legacy in leadership. Please contact Joey here.
_______________________________________________________________________
*Please Forward this Newsletter to admired associates and/or friends."