In This Issue . . .
*Forward this Newsletter to admired associates and/or friends."
Insights to Success: Purpose. 4th Tool. Perception
Steve's Creations: Cooking on Purpose, Recipe for Homemade Turkey Corn Chowder
On Our Website . . .
Get Inspired: Thanksgiving Poem
By Joey Grunewald
____________
If you are a member, sign-in to www.ccqh-leadershipclub.com and go to Newsletter to access the actual Club Newsletter.
If you are a guest, Sign-up here to be added to our mailing list for this abridged version of our Newsletter.
____________
Sign-up here if you would like more information on becoming a Sponsor
____________
Members, Join us for our Holiday TeleNetworking Conference,
Tuesday, Dec. 4th, 2007, 6:30 - 8:00 pm MST
Listen and Get acquainted with our Featured Leaders!
Pat Adamson, May Tran, Jesse Wilkinson, Maria Simone, Norm Lowery,
Ricki McKenna, Kathryn Alexander, and Kevin Rather
with
Guest Host & Moderator Joey Grunewald
Founding Host Cheri Lutton
Commentary Host Steve Lutton
Sponsored by David Veal & Veal Creative LLC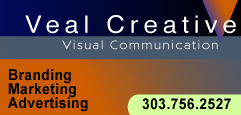 R e g i s t e r H e r e to R e q u e s t P h o n e A c c e s s D e t a i l s
Complimentary and for Members Only, Please.
____
Share Your Leadership Desires for 2008 on our Forum
Contribute your Ideas for Topics, Causes, and/or Needs for the Club to serve you in fostering a balanced lifestyle and advancing your legacy in leadership.
________________
CCQH® Words-that-Inspire
Poem from Joey's book:
Jo-Jo's "Livin Like A Kid"

What will I be when I am a woman full grown?
Shall I help the needy or seek out a throne

What will I be when I am a woman full grown?
Work in an office and sit by the phone

Maybe a doctor to help all the people in need
How about a princess, what a great idea indeed

What will I be when I am a woman full grown?
Help me decide, I don't want to do it alone

What about putting some fires out
Wouldn't that be something to shout about?

I know in my heart I can do anything I choose
And make it a win and I know I won't lose

What will I be when I am a woman full grown?
Making a difference and coming into my own

Remember you can do anything with your mind and a purpose in life!
—Joey Grunewald
* * *
"Purpose is the steering wheel of the mind. Direct it toward the goodness within your heart's passion, and your mind will know what to do next." —Cheri Lutton
* * *
Welcome to our CCQH® Gifts-that-Inspire section that features CCQH® Words-that-Inspire in harmony with each Newsletter's Lifestyle theme. We will also begin to highlight goods and services from our CCQH Leadership Store, offering Club Member Pricing even to Guests who purchase during this limited featuring. A Portion of the Net Proceeds for each highlighted good or service will be donated to specific nonprofit causes, projects, organizations, and/or foundations.
Our current highlight is a book of poems, Jo-Jo's Livin Like a Kid, by Joey Grunewald. Written and illustrated together with Joey's grandchildren, this book will delight family members of all ages and inspire the child within you. More about Joey's talents can be found on www.gifts-from-my-heart.com. A portion of the net proceeds from our sales will be donated to The Pearl Foundation, fostering their mission to develop global orphanages called spark of light villages. More information is availble on www.sparkoflightvillage.org.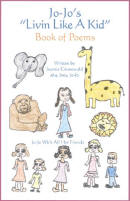 Jo-Jo's Livin Like a Kid™
By Joey Grunewald, Gifts from My Heart
Price: $10.95 | Club Member Pricing: $9.85 Purchase
Portion of net proceeds will be donated to The Pearl Foundation.
Joey Grunewald and her grandchildren will inspire you with poems and illustrations that will make you feel like "livin like a kid." Also, makes a great gift for your lovedones. Remember, Club Member Pricing is available right now, even to Guests!
We are pleased to announce that . . .
Liz Mostov of Manhattan, New York, is being recognized in an article from the Best Friends Animal Society for her leadership strengths to society. She is being praised for her volunteerism efforts, primarily in her unwavering support in helping and caring for animals from New York City to utah, and even as far as Africa. See the article here.
Ricki McKenna is our resident Nutritionist, and has earned a space on Steve's Creations - from Soil to Skillet. You can enjoy Ricki's inaugural Did You Know . . . nutritional section in this newsletter.
Kathryn Alexander attended the T. Harv Eker Millionaire Mindset Intensive Seminar in Denver, Colorado this month, commenting favorably about the experience.
Visit our Members Profile Directory to learn more about and contact any of these and/or other CCQH Leadership Club members.
For our upcoming events . . .
Join us for our Holiday TeleNetworking Conference, Tuesday, Dec. 4th, 2007, 6:30 - 8:00 pm MST. Listen and get acquainted with the above-mentioned Featured Leaders! Complimentary Fee and for members only, please. Register here to request phone access details.
____________
All CCQH Leadership Club Members are welcome to submit their personal and/or professional news and announcements to post in our Newsletter. To contact the CCQH Leadership Club with your news, submit here to Cheri Lutton.
Licensing Your Brand?
By David Veal

I was recently reading up on strategic licensing. That is the licensing of your company name or imagery (logo, tag line, icons, photographs, campaign slogans, etc...) to manufacturers that produce products which fit within the reach of your brand. The argument is that we are inundated with traditional media that is over-saturated. Licensing your name or imagery to products that support your niche is a unique way to build consumer loyalty and advocacy.

I have to admit that as soon as I mention these types of ideas to those who own small regional businesses, some shrug their shoulders and say they are not a "Coca-Cola or McDonalds, so what is the use".

The point isn't to start competing outside of your arena against huge fortune 500 corporations. The point is to strengthen your marketing position while generating another revenue stream. To make this concept practical, the licensed product has to be within the scope of your targeted market, and the revenue stream has to work for both the licenser (you) and the licensee (the manufacturer). Needless to say, it makes sense to view this enterprise through a business plan focused unto itself. You may have guessed that this isn't for everyone.

So is this approach good for a small regional business?

I can think of an example. A local skateboard park for the young and extreme sports adventurer might license their logo to local t-shirt, backpack, and/or skateboard manufacturers, to be sold in local young trendy stores. The three manufacturers might welcome a fresh look in their online catalogs as well as more placement in retail.

In turn, the manufacturers and local retailers might use the skateboard park for product photo shoots. They might sponsor some tournaments. New lines of products each year might lead to new more skateboard parks franchised in the region, maybe even nationally. With the right strategy and hard work, it could flourish.

To explore any new and creative approach to reaching the consumer, at times, requires a fresh perspective. Though strategic licensing isn't, by any means, for everyone, it is worth looking into no matter what your service or product may be. Exploring different marketing possibilities is one of the cool tasks of being an entrepreneur. And wouldn't it be nice to have those in your market actively seeking products directly associated with your brand?
. If you are a member, click here to sign in to www.ccqh-leadershipclub.com, Newsletters, and read entire Club Newsletter.
____________

Post your comments and/or share your experiences related to this article on our Forum

David Veal is President of Veal Creative, LLC and a CCQH Leadership Club charter member. He is on the advisory board for CCQH, Inc. and has been instrumental in the pioneering and branding for the CCQH Leadership Club. His marketing expertise extends into graphic design and illustration, and David was recently honored by the Graphic Artists Guild as Volunteer of the Year for his exemplary leadership and service. His studio offers unique concepts for advertising, identity, branding, marketing and products. He can be reached at 303.756.2527. www.vealcreative.com David is also one of the founding partners for American Throttle, and in process of developing their inaugural motorcycle board game.
David has also been recognized for his culinary interests and talents in the book Denver Men in the Kitchen. David is happily married to Patty Veal and together they enjoy family life in Colorado with their son Jeremy and father-in-law/CCQH Leadership Club member Eugene Howard. Dave's profile and article are also available at www.ccqh-leadershipclub.com.
___________
If you are a member, learn more about our featured Leader in the Member Profile Directory at www.ccqh-leadershipclub.com.
If you are a guest, learn more about CCQH Leadership Club and this lifestyle at www.ccqh-leadershipclub.com, Lifestyle Area in Mind & Purpose.
Guess Who . . . is the famous leader who has spurred literacy with a best-selling book which emphasizes living on purpose. His/her six books are known for explaining theology in understandable ways and have been translated into more than 50 languages. He/she is passionate about improving upon spiritual emptiness, egocentric leadership, extreme poverty, pandemic disease, and illiteracy/poor education. He/she is a pastor, global strategist, theologian, and philanthropist.
The Guess Who™ Game focuses on celebrating famous leaders who display leadership qualities related to one of the Lifestyle Areas in Balance, Spirit & Passion, Mind & Purpose, Body & Power, Family & Plan, Work & Productivity, or Society & Profitability.
If you are a Club member, SUBMIT YOUR VOTE HERE, and if you get this right, you could qualifiy for the Guess Who Game surprise gift.
____________
Last Newsletter's (V.4/I.2) Guess Who Leader is . . . .Emeril Lagasse.
Mind & Purpose
Tools for Courageous Leadership

Fourth Tool: Perception
For every view, there are at least two sides, if not many more.
Learn to see from as many as possible. Enjoy life to its fullest dimension.
If you hold a book in front of you, and ask someone opposite you what they see, they will describe the backcover of the book. However, your perception of this book will focus on the front cover. Which of these two perceptions is right or correct? Certainly, they are both right and correct. Being right and correct, therefore, may not always make the difference in life. In fact, if you refer to the Law of Polarity, you will see that the whole of life always includes a negative and a positive force. How else would we actually recognize one from the other without this contrast? For instance, what significance in life would it be if one were always right about one's viewpoint, negating any experience of anyone else's perception of the image or event? Could we ever connect with another human being? Furthermore, how would we ever learn anything new or discern the difference and be equipped to grow? Tapping into this tool can enhance our ability to create purpose in our lives. Our mind becomes the instrument from which we can harness this tool in strengthening purposeful thought, and, in turn, a purposeful life. Once you know which direction you would like to go, you can put perception to work in keeping you on track.
It is interesting to note that. . . If you are a member, sign in to www.ccqh-leadershipclub.com here to go to Newsletters, and read the entire article in the Club Newsletter
Remember each day . . . to dream your life into the life of your dreams!
All My Best,
Cheri Lutton
____________
Post your comments and/or share your experiences related to this article on our Forum.
Gain more on how to use this tool to increase your profitability in society through Insights to Success. Excerpt from Insights to Success, The Six P's of Success. ©2006 by Cheri Lutton. All rights reserved.
___________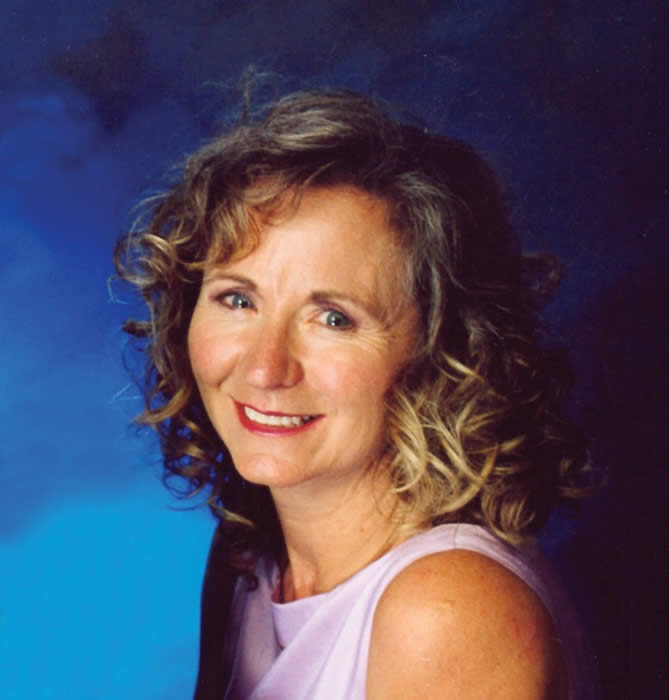 Contributed by Cheri Lutton, CEO & Founder, CCQH, Inc. Cheri serves through her work as a Leadership Development Expert, Author, and Media Host/Speaker.
For more on Cheri. or to contact Cheri, submit here.
Cooking on Purpose
Recipe for Homemade Turkey Corn Chowder
Steve's Tip™:: Re-purpose two separate courses, and create a perfect marriage
between the stored sweet corn from the summer gardening harvest and the
rest of the holiday turkey on the "day after" Thanksgiving.
I began a new Steve's Creations tradition a few years ago. I've always been a fan of corn chowder, so I decided that Turkey Corn Chowder would be an ideal dish to make with the remaining Turkey from our family Thanksgiving feast. I grow a lot of sweet corn, however, and unfortunately, it is pretty much ready at the same time. The Lutton household enjoys gorging on the fresh bounty of the harvest, but you can only eat so much corn-on-the-cob at once. My solution? I began a routine of unit packaging and freezing the rest of the corn for future dinners. In recent years, I discovered another purpose for our sweet corn, and have since started an annual ritual of preparing a special package to be used in a "day after" Thanksgiving Chowder. This sweet golden vegetable becomes the star centerpiece of the hearty and delicious Turkey Corn Chowder.
As for cooking on purpose, another secret I'd like to share with you is the tradition of creating your own soup stock from the turkey carcass. Don't wait long - dive right in and make your own fresh turkey stock the day after the holiday. Even though most recipes list store-bought stock in the ingredients, you will enjoy great satisfaction as you create the basis for a second wonderful meal by repurposing your turkey into a heartwarming soup.
Now, let's get started making our "from scratch" Turkey Corn Chowder.
Did You Know . . . the benefits of corn?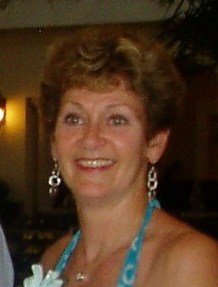 Join the CCQH Leadership Club's resident Nutritionist, Ricki McKenna, as she embellishes Steve's Creations with facts and anecdotes on the wholesome benefits contained within a variety of foods, herbs, and meal ingredients.
(Enjoy Ricki's Did You Know column below Steve's article.)
Recipe for Homemade Turkey Corn Chowder
Ingredients for broth
20 lb. turkey carcass
1 large yellow onion
4 celery stalks
2 large carrots
20 whole seasoning cloves
5 ½ quarts water
1 tbsp salt
Ingredients for chowder
1 lb. bacon
4 medium yellow onions
8 celery stalks with leaves
12 medium russet potatoes
1 ½ cups white wine
4 bay leaves
8 cups sweet corn
6 cups chopped turkey
20 cups turkey broth
2 tsp rubbed thyme
1 ½ tsp black pepper
1- 2 tsp salt
4 cups heavy cream
Instructions for making the broth
Remove most of the meat from the carcass, and place in large stock pot.
Add the water.
Peel the onion and stick the cloves into the onion.
Peel the carrots, chop in half, and place in pot.
Break the celery stalks in half.
Add these vegetables with 1 tsp salt to the water.
Cover and bring to a boil, and allow to simmer for 2 hours.
To strain the liquid, pour through a collander into another pot.
Place pot into the refrigerator to chill. The fat will separate and accumulate at the surface. Using a spoon, carefully skim the fat from the top of the liquid. Set aside.
Pick remaining meat off turkey carcass, and set aside.
Instructions for making the chowder
Cook the bacon until almost crispy.
Remove bacon to paper towelling to drain. Drain all but 2 tbsp grease.
Finely chop 8 stalks of celery and 4 medium onions
Add to bacon grease along with white wine.
Saute until onions are tender.
Add the broth, sweet corn, chopped bacon, and turkey to the saute mixture.
Peel and cube potatoes into 1/4 inch pieces. Add to the mixture.
Bring to a boil, reduce heat and simmer.
Add spices while mixture is simmering.
Add salt to taste.
When potatoes are tender (approx. 1/2 hour), stir in heavy cream, reheat.
Serve piping hot chowder in bowls.
Servings: Yields approximately 20 medium-sized bowls
Serve as a hearty main dish or a first course to your favorite entree. This soup is sure to warm up your heart and sharpen your mind!
Bon Appetit,
Steve Lutton
Steve's Creations – from Soil to Skillet®
If you are a member, sign in to www.ccqh-leadershipclub.com and go to the Newsletter
to read entire Club Newsletter.
Post your questions &/or feedback for this article to our forum here.
Excerpt from Steve's Creations-from Soil to Skillet®.
©2006 by Steve & Cheri Lutton. All rights reserved.
____________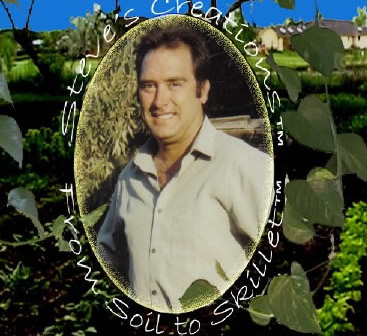 Contributed by Steve Lutton, CFO, CCQH, Inc. and Renegade Press, Inc. Steve serves through his work as a Cooking & Gardening Expert and Business Manager.
For more on Steve, To contact Steve, submit here.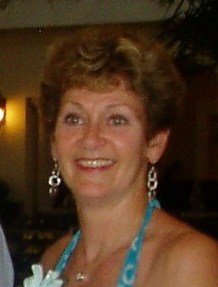 Did You Know . . . the benefits of corn?
By Ricki McKenna,
Certified Nutritionist
CORN
Corn or Maize has many uses. Usually steamed or boiled, fresh corn is adelicious summer and autumn treat.
Popcorn is a very popular and fairly healthy snack food. It's low in calories and high in fiber, which helps intestinal activity. (Be cautious with small children who don't chew completely as the kernels can stick in their throats and cause choking).
Cornmeal or corn flour can be made into a variety of breads, cakes and tortillas. Young corn is high in oil and corn oil is commonly used in cooking, especially in baking - and margarine – which I would suggest avoiding due to the fact that it's chemically one molecule from plastic – and bugs won't eat it!
The mash left after the oil is pressed is made into a polenta that is much like cornmeal, and can be mixed with beans to increase the total protein content or with leafy green vegetables to improve vitamin and mineral content.
Corn itself is fairly rich in vitamin A. It is about 10-20% protein – though it's mostly carbohydrate. Fresh corn has a little vitamin C, folic acid and other B vitamins, lots of potassium and magnesium and a bit of iron, zinc and selenium.
Interestingly, much of the vitamin C in the US is manufactured from corn. Professionally, I would recommend an orange or papaya and other fresh fruit for vitamin C, rather than a C made from corn.
Cornmeal and corn flour lose the vitamin C and some of the B vitamins in processing (heating) and sitting on the shelf, but the minerals are fairly well retained.
Corn oil is usually rich in vitamin E. Corn has some niacin (B3) but organ meats and poultry, fish and peanuts are better sources.
Fresh sweet corn can provide a lot of nourishment, especially when combined properly with other foods, such as legumes, (beans) and fresh leafy greens, either cooked or in salads. Corn freshly cooked and mixed with quinoa or other cooked grain makes a delicious warm or room temperature accompaniment to fresh greens.
Your best bet is to choose fresh corn seasonally (like Steve's Creations!) and from the local growers in your neighborhood as it's probably organically grown and can be steamed or grilled (in the husk), or boiled and eaten with a little butter and salt and pepper.
Yumm!
To Your Health!
Ricki
Post your questions &/or feedback for this article to our forum here.
Ricki McKenna, CN a.k.a. mchealthy, is a licensed, Certified Nutritionist in the Roaring Fork Valley of Colorado. She loves to eat real food, counsels with individuals and families, conducts seminars and workshops on health and nutrition. Her specialty is teaching creative eating for weight loss and maintenance and a healthy body and outlook. Ricki can be reached by contacting her here.
_______________________________________________________________________
*Forward this Newsletter to admired associates and/or friends.