In This Issue . . .
*Forward this Newsletter to admired associates and/or friends."
"Top Ten Reasons for Turning Sixty-Five"
Insights to Success: Balance. The Beauty of the Season
Steve's Creations: Cooking. Balance. Gardening to Baking - Prep for Pumpkin Pie
On Our Website . . .
Get Inspired: Introducing a Way to Remember
By Paul Hoyt
____________
If you are a member, sign-in to www.ccqh-leadershipclub.com and go to Newsletter to access the actual Club Newsletter.
If you are a guest, Sign-up here to be added to our mailing list for this abridged version of our Newsletter.
____________
Sign-up here if you would like more information on becoming a Sponsor
____________
Members/Spouses or Guests, Join Us for Our . . .
Potluck Dinner Party, Nov. 3rd, 6:30 PM, Lutton Home, Lafayette, CO
More details on the Events Calendar
______________
Napoleon Hill Foundation Dinner Virginia Fall Colors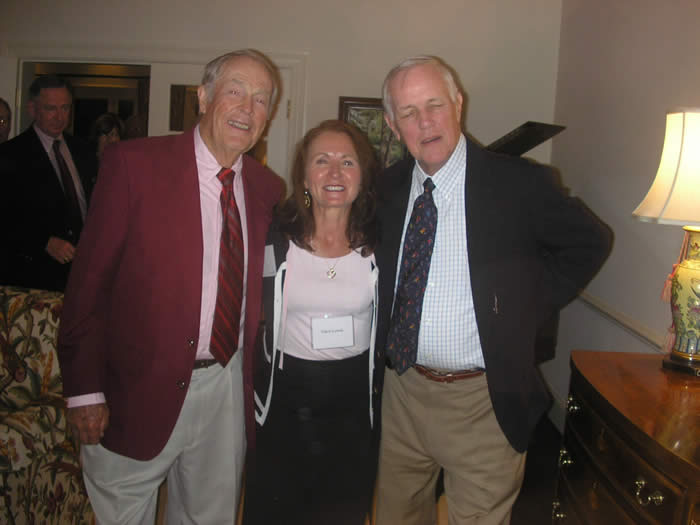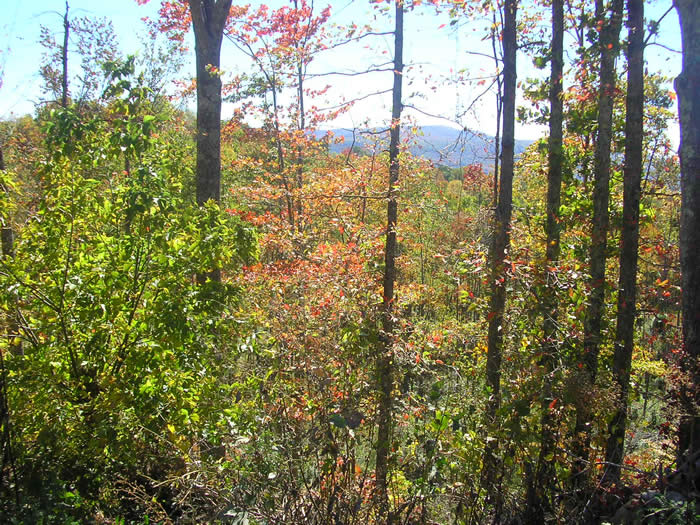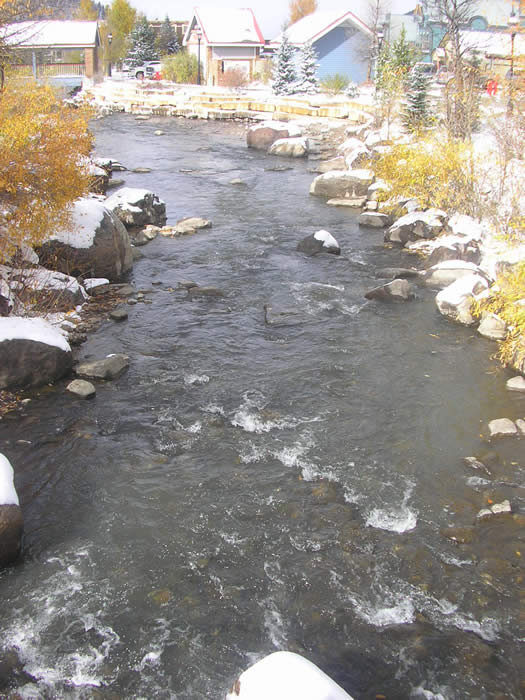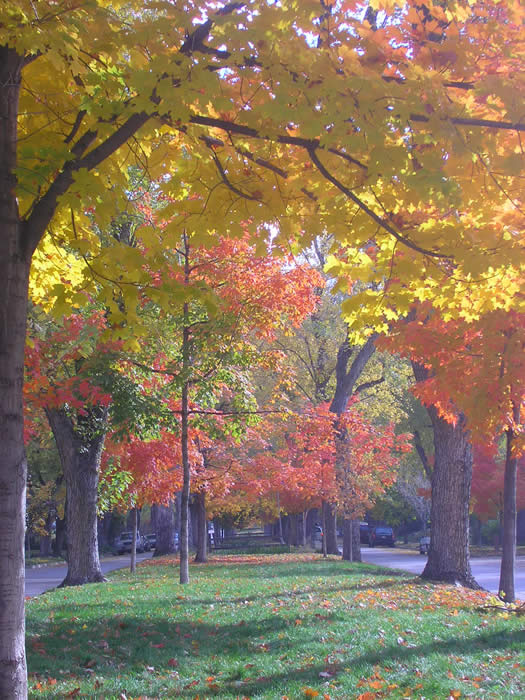 Breckenridge - Fall - Boulder
Words-that-Inspire™
Leading the way by a lifestyle of balance
In spirit, mind, body, family, work, and society
Heightens leadership and focuses on the qualities of humanity
Empowering others with contributions, investing time and clarity.
Take these qualities that are within us all,
Inspire and share a lifestyle of balance this Fall. —Joey Grunewald
* * *
"It is in the quiet of our day that we can hear the best sounds of our lives."—Cheri Lutton
Welcome to our newest section that features CCQH® Words-that-Inspire in harmony with each Newsletter's Lifestyle theme. We will also begin to highlight goods and services from our CCQH Leadership Store, offering Club Member Pricing even to Guests who purchase during this limited featuring. A Portion of the Net Proceeds for each highlighted good or service will be donated to specific nonprofit causes, projects, organizations, and/or foundations.
Our current highlight is a book of poems, Jo-Jo's Livin Like a Kid, by Joey Grunewald. Written and illustrated together with Joey's grandchildren, this book will delight family members of all ages and inspire the child within you. More about Joey's talents can be found on www.gifts-from-my-heart.com. A portion of the net proceeds from our sales will be donated to The Pearl Foundation, fostering their mission to develop global orphanages called spark of light villages. More information is availble on www.sparkoflightvillage.org.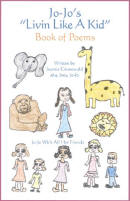 Jo-Jo's Livin Like a Kid™
By Joey Grunewald, Gifts from My Heart
Price: $10.95 | Club Member Pricing: $9.85 Purchase
Portion of net proceeds will be donated to The Pearl Foundation.
Joey Grunewald and her grandchildren will inspire you with poems and illustrations that will make you feel like "livin like a kid." Also, makes a great gift for your lovedones. Remember, Club Member Pricing is available right now, even to Guests!
We are pleased to announce that . . .
Steve Immer attended a Denver presentation by futurist, economist, and author Paul Dietrich. Paul's key takeaways emphasized an optmistic viewpoint on the globalization of the world economy with a recommendation to enthusiasts to "make the best of the inevitable and enjoy the ride to the fullest."
Cheri Lutton attended the Napoleon Hill Days in Wise, VA and was invited along with the Board of Trustees to a formal dinner at the Chancellor's residence by the University of Virginia at Wise Faculty. This is Cheri's sixth annual attendance and invitation to the events, and she was able to conduct an interview with Don Green, Executive Director for the Napoleon Hill Foundation, and meet with Napoleon HIll's nephew, Dr. Charles Johnson and his grandson, Dr. James B. Hill.
Visit our Members Profile Directory to learn more about and contact any of these and/or other CCQH Leadership Club members.
Again, on our upcoming events . . .
November 3rd, we are hosting a Fall Potluck Dinner Party for all Club members and their spouses/dates at the Lutton residence, Lafayette, Colorado. Join us at 6:30pm for an evening of fun, good eats, and socializing.
____________
All CCQH Leadership Club Members are welcome to submit their personal and/or professional news and announcements to post in our Newsletter. Simply log in to the Club and submit to Cheri Lutton here.
Top Ten Reasons for Turning Sixty-Five
By Steve Immer


10. The aging process has so many pleasant aspects, many of which are unexpected, such as now being able to make romantic, relationship decisions based—at least in part—on my brain, instead of being totally dominated by another part of my anatomy.

9. My grey hair makes me look scholarly and distinguished, although I am in fact neither, so people really pay attention to my opinions now, no matter how ill-informed I actually am about most things.

8. I get the freedom to be real, to just be myself, to be genuine with my affections, admiration and support for my friends, including giving them non-stop compliments and edification, plus I get to hug and kiss all the younger women at parties and Chamber of Commerce mixers, and their husbands/boyfriends are not at all jealous or upset.

7. Since I was born in 1942, I came on the scene before the first of the baby boomers arrived in 1946, allowing me to avoid being linked to all the wretched excesses, and self-centered attitudes/behaviors of the "boomer generation."

6. I get to join Medicare, Social Security and lots of other cheap or free Federal old people's programs, saving a bundle and additionally getting another source of residual income.

5. I get to cash in my long-standing medical savings plan of health insurance through the National Association of the Self-Employed (NASE), which will result in my best birthday present ever, a check for over $143,000 (no kidding!!!) as refund for all of my premiums paid in, since I never filed any claims (being the healthy and fit guy that I am). In contrast, most guys my age are fat, bald, broke and coping with a nagging, 200 + pound wife, none of which applies to me.. . . If you are a member, click here to sign in to www.ccqh-leadershipclub.com, Newsletters, and read entire Club Newsletter.
Here's to life! —As I Begin to Celebrate My 65th Birthday, October 20, 2007

Steve Immer

Breckenridge, CO
____________

Post your comments and/or share your experiences related to this article on our Forum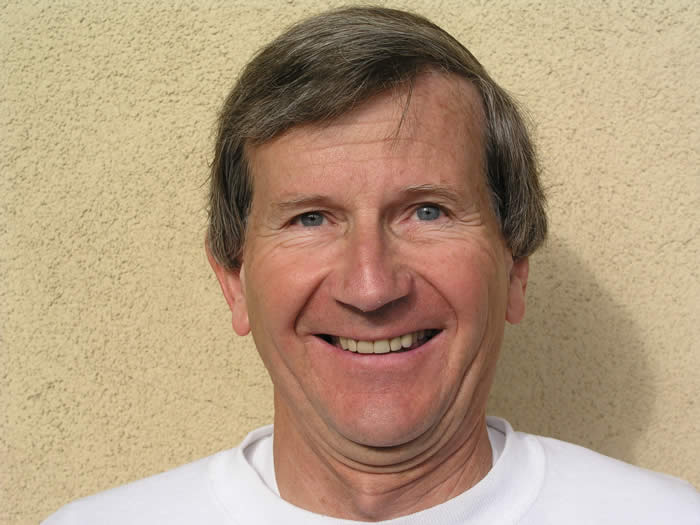 Steve Immer is in the prime of his life, a successful entrepreneur who enjoys a balanced lifestyle in Breckenridge, Colorado. Steve is an independent Distributor for ForeverGreen natural foods and essential oils, as well as, the owner of several of his own enterprises. Steve especially enjoys their FrequenSea product. Steve is also a developer for a commercial and residential real estate venture in Costa Rica, which has already proven to be a rewarding success. Steve is featured in Mirrors of Love - In Acts of Courage. has been a strong believer in leadership development and self-improvement programs, and is an avid reader and writer on enhancing human potential. His leadership expertise includes network marketing and sales, building strong sales teams, direct and affiliate sales programs, and recruiting executives for entrepreneurial companies. Steve enjoys downhill and cross-country skiing, biking, hiking, community service, CCQH, and an active lifestyle in Colorado's Summit County.. Steves profile and article are also available at www.ccqh-leadershipclub.com.
___________
If you are a member, learn more about our featured Leader in the Member Profile Directory at www.ccqh-leadershipclub.com.
If you are a guest, learn more about CCQH Leadership Club and this lifestyle at www.ccqh-leadershipclub.com, Lifestyle Area in Body & Power.
Guess Who . . . is the famous leader who has successfully balanced his/her entertainment career with the rest of his/her lifestyle areas. He/she has creatively reinvented his/her life in a way that allows him/her to enjoy daily life with his/her family, cultivate his/her spirit, mind, and body, while also advancing his/her legacy as a first-class entertainer and developing strong philanthropic endeavors.
The Guess Who™ Game focuses on celebrating famous leaders who display leadership qualities related to one of the Lifestyle Areas in Balance, Spirit & Passion, Mind & Purpose, Body & Power, Family & Plan, Work & Productivity, or Society & Profitability.
If you are a Club member, SUBMIT YOUR VOTE HERE, and if you get this right, you could qualifiy for the Guess Who Game surprise gift.
____________
Last Newsletter's (V.3/I.7) Guess Who Leader is . . . .Bono.
Congratulations, Joey Grunewald, for winning this Guess Who Game!
Balance
Tools for Courageous Leadership

The Beauty of the Season
The Fall colors can remind us of just how vibrant we can each become
as we transform our lives.
This is such a beautiful season to reflect and realize just how lucky we are to be alive. The balance of nature's seasons provides such illustrious cues for living that it is no wonder most artists want to surround themselves with the earth's landscapes.
Living in Colorado, we are blessed with the gold colors of the Aspens against the backdrop of our evergreen trees. However, the window of time when one can enjoy them is very specific. Again, a bit like life's opportunities. It's a bit stark, too, because once you miss the peak weekend for viewing the Aspens, that's it. Also, one of life's hints. The leaves disperse quickly into the earth, and the Aspens are pretty sparce in color. I know because our family enjoyed a week in Breckenridge the week "after" this peak, and for the most part, we saw green, gray, green, gray. Then, it snowed and truly surprised us with a lofty, storybook white wonderland.
Conversely, the next week I travelled to Wise, Virginia as a guest of the Napoleon Hil Foundation to celebrate the leadership of an entrepreneur who pioneered a philosophy for economic and personal achievement. The author of the globally recognized classic Think and Grow Rich would be honored in his hometown.
During this trip, while driving through the foothills of the Appalachian Mountains, I was in total awe for the vibrancy and variety of rich colors parading me along the highway. The decidious trees of the East have the West beat over a landslide. Maples, oaks, and all the deep red shrubbery beckoned for my attention as I passed them by, almost shouting out "look at me, no, look at me!" What struck me the most, though, was the diversity and warmth that I felt as I enjoyed a walk or run through wooded neighborhoods in the town of Wise. The tall leaf-laden trees seemed to offer a veil of strength and protection for its human companions, yet, the carpet of reds, yellows, oranges, browns, and golds on the ground from other trees created a complement of inviting comfort and richness.
Like our lives and the balance of change, I was reminded of many of the principles of success espoused by Napoleon Hill. Through the variety of seasonal expressions I had experienced within the past two weeks in Colorado and Virginia, I had noticed how many lessons we can heed from the beauty of the season. Sometimes, in the quiet of a walk surrounded by the earth's variety of trees and plant life, it almost feels like you can hear the wisdom.
Napoleon Hill states in his principle on Applied Faith that, . . . If you are a member, sign in to www.ccqh-leadershipclub.com here to go to Newsletters, and read the entire article in the Club Newsletter
n closing, I'd like to recognize the gracious hospitality I always receive from The Napoleon Hill Foundation and the Univesity of Virginia at Wise's Board of Trustees, Faculty, and Staff. . There is an atmosphere of kindness, generosity, and compassion within these communities of leaders that radiates warmth and unconditional love like we imagine life to become everywhere else. I'd also like to honor Dr. Hill's work and provide you with the links to his Principles of Success found on www.naphill.org. Please enjoy discovering and/or reviewing his legacy in leadership.
Now, go out, enjoy the season, and reflect on making your dreams come true!
All My Best,
Cheri Lutton
____________
Post your comments and/or share your experiences related to this article on our Forum.
Gain more on how to use this tool to increase your profitability in society through Insights to Success. Excerpt from Insights to Success, The Six P's of Success. ©2006 by Cheri Lutton. All rights reserved.
___________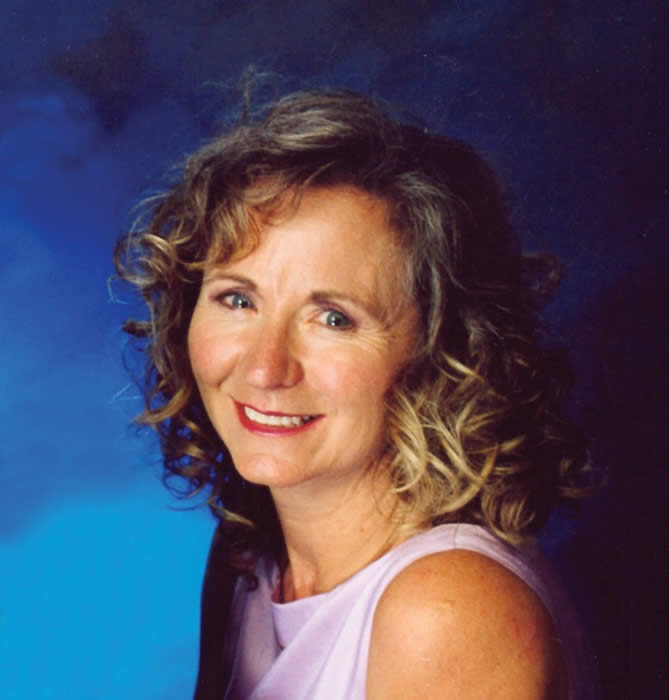 Contributed by Cheri Lutton, CEO & Founder, CCQH, Inc. Cheri serves through her work as a Leadership Development Expert, Author, and Media Host/Speaker.
For more on Cheri. or to contact Cheri, submit here.
A Perfect Balance of Gardening & Baking
Prep for Pumpkin Pie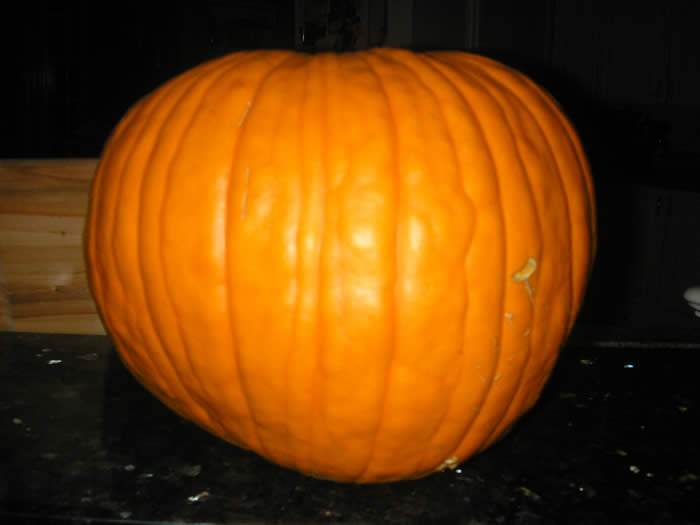 Steve's Tip™: When you think about homemade pumpkin pie, start by homemaking the pumpkins. Wow your holiday guests with true homemade pumpkin pie.
We all know how popular pumpkin pie is around the holidays. Just imagine telling your guests that you not only made the pumpkin pie, but you grew the pumpkins that went into it. Instead of buying your pumpkins out of a can, try your hand at growing pie pumpkins in your garden. Pumpkins, like many vine vegetables, are quite easy and low maintenance to grow. They really only require some fertile soil, direct sun, and regular watering. Although it is possible to make pie from a jack-o-lantern squash, and I often have, it is more proper to use a cultivar designated for eating. When purchasing seed, select a variety that was bred for pie making. These are a smaller orange squash with meatier walls, less stringy flesh, and a higher sugar content. Of course, you can use them for Halloween decorations, but they are bred to make pie! It's another beautiful feeling when there is frost on the pumpkins. I just love harvest season, and what a better representation of harvesting than pumpkins. It's such a remarkable symbol of the horn of plenty. The growing season that has come to an end, yet, here you have the fruits of your labor. Even the color is vibrant and earthy. The pumpkin is a vegetable, a decoration, a seasonal bridge from summer to fall, a gift for bonding adults and their children for carving great shapes and faces.
I also get a kick out of sharing our family harvest with my children's friends. My daughter Crystal brought her apartment roommate over last year, and mentioned they were going to the store to buy a pumpkin for their front porch. I laughed, and said, "Just go out in the backyard to the Lutton Patch, and select one for each of you." Now, that brought a smile to them.
There are substantial health benefits to pumpkins, as well. They include antioxidants, fiber, protein, iron, zinc, and vitamins A and C, to name a few. Pumpkins are just one of those wholesome tradiitons that exudes healthiness! Here's to baking your homegrown pumpkin pie., which I will elaborate upon in an upcoming article. Meanwhile, let's get on to the prep phase that comes before any baking. Before we bake our pie, we need to make our pumpkin pie filling. This is called the Pumpkin Pulp Prep
Pumpkin Pulp Prep
If you are a member, sign in to www.ccqh-leadershipclub.com and go to the Newsletters to read entire article in the Club Newsletter.
Stay tuned now to the next newsletters for some scrumptous recipes for Pumpkin Pie and Pumpkin Bread!
Bon Appetit,
Steve Lutton
Steve's Creations - from Soil to Skillet
____________
Post your questions &/or feedback for this article here.
Excerpt from Steve's Creations-from Soil to Skillet®.©2006 by Steve & Cheri Lutton. \All rights reserved.
____________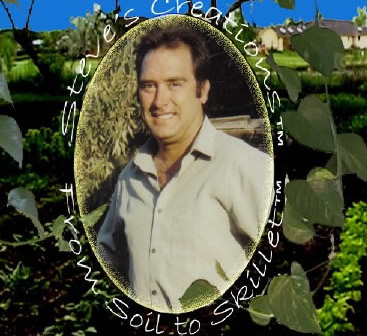 Contributed by Steve Lutton, CFO, CCQH, Inc. and Renegade Press, Inc. Steve serves through his work as a Cooking & Gardening Expert and Business Manager.
For more on Steve, To contact Steve, submit here.
_______________________________________________________________________
*Forward this Newsletter to admired associates and/or friends.