In This Issue . . .
*Forward this Newsletter to admired associates and/or friends."
Featured Leader: Richard Grunewald
"My Motorcycle - from Idea into Action"
Insights to Success: Balance. Follow Your Bliss __ and the . . . . . . . . . . . . . . . . . . . . . Mirrors of Love with Cheri Lutton Internet Show
Steve's Creations: Gardening Balance. Nurturing Your Seedlings for a Hearty Garden
Did You Know . . . with Ricki McKenna, CCQH's Resident Nutritionist
CCQH Leadership Club Leader of the Year Profile: Joey Grunewald
On Our Website . . .
Get Inspired: "A Tale of Three Brothers"
By Cathy Greiner
____________
If you are a member, sign-in to www.ccqh-leadershipclub.com and go to Newsletter to access the actual Club Newsletter.
If you are a guest, Sign-up here to be added to our mailing list for this abridged version of our Newsletter.
____________
Sign-up here if you would like more information on becoming a Sponsor
____________
UPCOMING TELESEMINAR: "Introduction to Financial Literacy"
By Cathy Greiner
Monday, April 7th, 6:30- 7:30 pm MST. Phone #: 605-990-0700, Access Code 633570.
Cathy Greiner will be presenting regular Webinar/Teleseminars on Financial LIteracy, starting on April 7th, 6:30 - 7:30 pm MST. This Presentation is FREE and Open to Members & Guests.
__________
Visit our General Member Discussion Forum for valuable content!
Theme: "Self-Discipline in all Aspects of Your Lifestyle"
_________
Share Your Leadership Advice Tips on Self-Discipline in any Lifestyle Area
and/or
Share Your Leadership Desires for 2008 on our Forum
Contribute your Ideas for Topics, Causes, and/or Needs for the Club to serve you in fostering a balanced lifestyle and advancing your legacy in leadership.
_______
Happy Springtime to You and Yours!!!
CCQH®
Words-that-Inspire

Focus your empowerment and master it with your desires,
Blending all aspects of your lifestyle by lighting up the fires.
The fires of balance in your life with a fuller and richer one,
Contributing yourself with connections, entertainment and fun.
Success in your life will effortlessly come,
Creating content we can all learn from.
Balance and empowerment is what we all need to do together
For a greater learning experience and connection to each other.
—Joey Grunewald
* * *
"Success will always follow balance."
—Cheri Lutton
* * *
Welcome to our CCQH® Gifts-that-Inspire section that features CCQH® Words-that-Inspire in harmony with each Newsletter's Lifestyle theme. We will also begin to highlight goods and services from our CCQH Leadership Store, offering Club Member Pricing even to Guests who purchase during this limited featuring. A Portion of the Net Proceeds for each highlighted good or service will be donated to specific nonprofit causes, projects, organizations, and/or foundations.
Our current highlight is a music cd, In Your Holy Presence, by Debborah Ramsey. Written and performed by Debborah, this contemporary Christian music will inspire your faith, as well as, delight you to step out, dance, and enjoy your life. Debborah's vocal range is showcased in this cd, ranging the mood from a calypso beat to a slower, yet powerful sound. More about Debborah's talents can be found on www.debborah-ramsey.com. A portion of the net proceeds from our sales will be donated to The Pearl Foundation, fostering their mission to develop global orphanages called spark of light villages. More information is availble on www.sparkoflightvillage.org.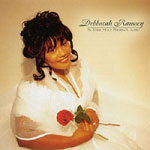 In Your Holy Presence
By Debborah Ramsey, CCQH
Price: $15.99 | Club Member Pricing: $14.39 Purchase
Portion of net proceeds will be donated to The Pearl Foundation.
Debborah Ramsey will uplift you with her vocal range and Christian contemporary collection of songs with something for everyone. Contemporary/urban gospel with a splash of Caribbean flavor, guaranteed to take listeners to a new dimension in the genre of 'Praise and Worship'.
Remember, Club Member Pricing is available right now, even to Guests!
We are pleased to announce that . . .
Our Leadership Book series will be developing soon with the opportunity for qualifying CCQH Leadership Club Members to contribute a chapter in one of the book's series. For more details, please contact us.
Kathryn Alexander will be offering a range of ethical leadership programs, online and on-site on a variety of topics, including Meeting Facilitation and Culture Identity. CCQH Leadership Club Members will receive a discount. Register at www.ethicalimpact.com.
The Mirrors of Love with Cheri Lutton internet show debut on Valentine's Day as a podcast on www.yaktivate.com, bringing the book Mirrors of Love - In Acts of Courage alive. Cheri will rotate the format of the bimonthly Thursday show with one fireside chat and one interview, featuring "lifestyles of leadership" with CCQH Leadership Club Members. David Veal is featured as the second interview, highlightig Dave's successes with Veal Creative and American Throttle, as well as, in his family life and societal contributions. The show will soon be available on www.mirrorsoflove.com, www.ccqh.com, and www.ccqh-leadershipclub.com, as well.
Kryistal Sanders and her mother Anita Sanders shared quality family time over Spring Break with a family visit to the Lutton home in Colorado from their home state of Oklahoma.
Richard Grunewald's home remodeling business has brought him to Delta, Colorado for his latest home remodeling projects.
Visit our Members Profile Directory to learn more about and contact any of these and/or other CCQH Leadership Club members.
For our upcoming events . . .
Cathy Greiner will be presenting regular Webinar/Teleseminars on Fi nancial LIteracy, starting on April 7th, 6:30 - 7:30 pm MST. This Presentation is FREE and Open to Members & Guests.
Stay tuned for more details on upcoming Webinars/TeleSeminars. You can also preview upcoming events on our Club Events Calender on our webiste. If you would like to be considered as a Guest Speaker, please contact us here with your request and suggested topic.
* * *
All CCQH Leadership Club Members are welcome to submit their personal and/or professional news and announcements to post in our Newsletter. To contact the CCQH Leadership Club with your news, submit here to Cheri Lutton.
My Motorcycle - from Idea into Action
By Richard Grunewald
In March, 2006 I was coaching, setting goals in a personal growth seminar. I was making choices of change in my future undertaking in both business and recreation.
For many years I had wanted to ride motorcycles, however getting a license and the risk of injuries, etc., were the obstacles I didn't want to face. As I was helping others make decisions I realized I should take my own advice and go after what I wanted.
I decided to set a goal to get my motorcycle license and then get a bike by my 63rd birthday, which was to be August 1, 2006.
After a few days of procrastinating I signed up for motorcycle school which was a 2-day class, April 22nd & 23rd, 7 am – 5 pm.
I had made a commitment to finally do it! It doesn't sound like a big deal, oh, but it was. Saying I wanted it and going after it and getting what I wanted were two different avenues.
April 23, 2006 didn't come fast enough; I passed and received my license. The very next day I started looking for my motorcycle. This was a three and half month journey that ended August 1, 2006 when I sat on a 2005 Yamaha VStar 1100 Classic . . . why did it take so long to find what I wanted you may ask? Overcoming objections within myself, money, Harley, Yamaha, Honda??? Deserving of, what if I get hurt or my wife gets hurt?
My wife really wasn't happy about me getting the bike and even less enthusiastic about sitting on the back of this death machine!
I can't explain why I had to have it, I just did!
Today, my wife "Joey" and I share a joy and bond together on our bike, yes I said "Our Bike", yes this happened for a reason!!!
We named the motorcycle "Wings", wings of an eagle!!!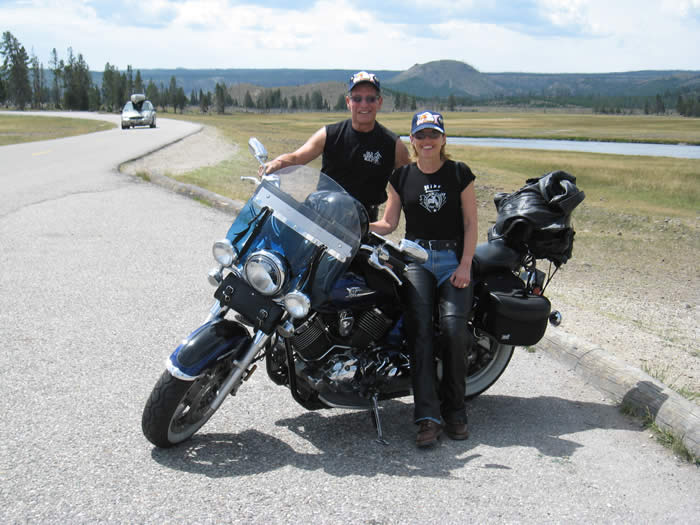 Richard and Joey Grunewald on "Wings" on their 2400 mile trek
My Life Contract:
I Am A Fullfilled, Forgiving, Confident Man Playfully Accepting Success And Abundance In My Life Now!
Happy Trails!
Richard Grunewald
If you are a member, click here to sign in to www.ccqh-leadershipclub.com,Newsletters, and read entire Club Newsletter.
Post your comments and/or share your experiences related to this article on our Forum

Richard Grunewald is founder of Home Remodeling Solutions, and he and his wife Joey have enjoyed combining their home improvement and hospitality skills in their former Bed and Breakfast business, as well. Richard has learned the wisdom of balancing his life and has the successful merits of a well-rounded lifestyle of leadership. Richard's current profession has attracted his interest in serving clients with guidance on customizing their kitchens, bathrooms, decks, and basements. "I really enjoy helping my clients bring their ideas into reality in making their dream homes," expresses Richard. Richard also has built impressive careers in sales and management in the insurance industry. Richard has graduated from the PSI Personal Growth & Leadership programs, and has also volunteered his time as a mentor for a vareity of leadership groups, including a Denver men's leadership group.
Richard and Joey enjoy family life with their adult children and grandchildren, living nearby to them in Colorado. Richard's profile and article are also available at www.ccqh-leadershipclub.com.
___________
If you are a member, learn more about our featured Leader in the Member Profile Directory at www.ccqh-leadershipclub.com.
If you are a guest, learn more about CCQH Leadership Club and this lifestyle at www.ccqh-leadershipclub.com, Lifestyle Area in Balance
Contact Richard Grunewald here.
Guess Who . . . is the famous leader who has expressed him/her/self in a variety of lifestyle areas, building a strong acting career while also balancing famiily life and a strong passion for philanthropy. He/she has also been able to tap into his/her creative skill in another profession that has channeled his/her societal interests into a foundation.
The Guess Who™ Game focuses on celebrating famous leaders who display leadership qualities related to one of the Lifestyle Areas in Balance, Spirit & Passion, Mind & Purpose, Body & Power, Family & Plan, Work & Productivity, or Society & Profitability.
If you are a Club member, SUBMIT YOUR VOTE HERE, and if you get this right, you could qualifiy for the Guess Who Game surprise gift.
____________
Last Newsletter's (V.4/I.7) Guess Who Leader is . . . Warren Buffet.
Congratulations to Cathy Greiner for Winning a Leadership Gift E-Music CD!!!
Thank you to all who participated in the previous Newsletter's Guess Who Game!
Balance
Tools for Courageous Leadership

Follow Your Bliss
Follow Your Bliss, and Balance will follow you.

Everyone wants balance, famous and private individuals alike. It is the one pinnacle in llife that cannot be attained through fame or fortune. Yet, it is the one quality of life that will bring all that human beings seek from success - happiness, fulfillment, peace, joy, and harmony.
The answer is simple. Follow your bliss. Observe your desires in each of your other lifestyle areas. As you empower yourself in spirit, mind, and body, and contribute yourself in family, work, and society, you can follow your bliss. Balance will follow. Allow the time for you to experience the reward of the moment within the time that you invest into each of these areas of your day. Let the moments flow smoothly into the next without attachment to the past or preoccupation with the future. Enjoy the moments and pace your investment of time so that you are able to experience all six of these lifestyle areas. Notice how you feel as you are drawn to that which your heart desires.
Once you begin a pattern of seeking your bliss in these areas, you will be in better shape to invest your time and energy in those tasks or goals that are not as blissful in these areas. Approach these events more gently and sprinkle them with the experiences that you enjoy in those lifestyle areas, and balance will soon follow your day.
Begin a journal or goals book that includes weekly goals in each of these lifestyle areas, so you will begin fulfilling your heart's desire for balance.
Try it, you just may like it.
Until our next visit, go out and make your dreams come true!
All My Best,
Cheri Lutton
____________
If you are a member, sign in to www.ccqh-leadershipclub.com and go to the Newsletter to read entire Club Newsletter.
Post your comments and/or share your experiences related to this article on our Forum.
Gain more on how to use this tool to increase your profitability in society through Insights to Success. Excerpt from Insights to Success, The Six P's of Success. ©2006 by Cheri Lutton. All rights reserved.
___________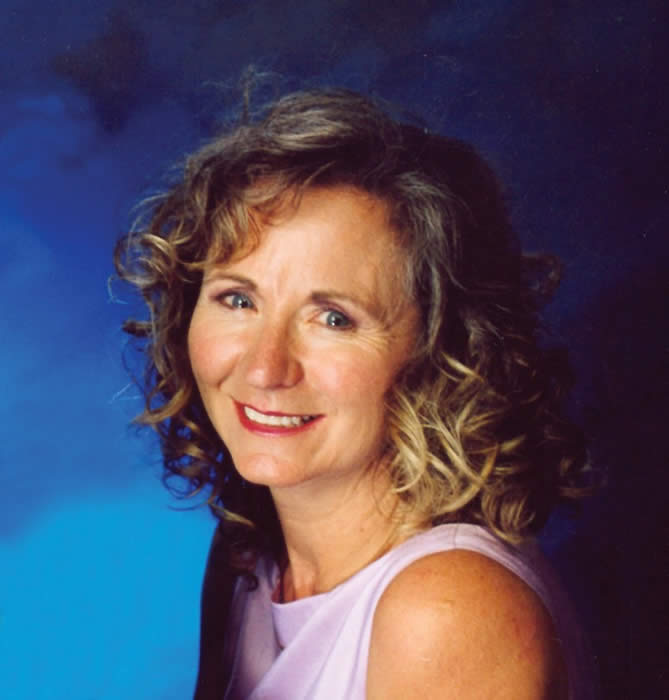 Contributed by Cheri Lutton, CEO & Founder, CCQH, Inc. Cheri serves through her work as a Leadership Development Expert, Author, and Media Host/Speaker.
For more on Cheri. or to contact Cheri, submit here.
________________
The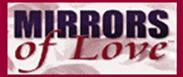 With
Cheri Lutton
Show
#1: Overview of the Vision,
A Fireside Chat.
#2: Interview,
David Veal
* * *
Gardening Balance
Nurturing Your Seedlings for a Hearty Garden
Steve's Tip™: Be careful with your little seedlings, they're very delicate. Check daily to prevent death from dry-out.
It's that time of the year again. The seeds are sprouting under the indoor lamps. Timing and balance are everything. With indoor seed-starting, it all has to do with the timing of when those plants graduate to the outdoors. There are certain annuals that will tolerate light spring frosts, so it is important to balance your stages of seed-starting according to the temperament of each type of seed that you decide to start, and hopefully germinate. (I'll share more about that later when we talk about the seeds that I have started to germinate.)
Did You Know . . . the benefits of Garden Treats?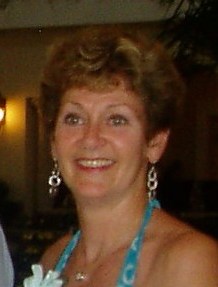 Join the CCQH Leadership Club's resident Nutritionist, Ricki McKenna, as she embellishes Steve's Creations with facts and anecdotes on the wholesome benefits contained within a variety of foods, herbs, and meal ingredients. Club Members can enjoy all her articles at Steve's Creations in the CCQH Leadership Club website member.
(Enjoy Ricki's Did You Know column below Steve's article.)
In this article, I'd like to share with you a look at what I have going in my indoor seedling nursery. In so doing, you can glean from my enthusiasm and experiences in making your nursery a successful and rewarding experience. I have selected a variety of seeds to add to my produce, floral, and herb gardens this year.
For produce, I have spinach, peppers and onions. I will be starting my tomatoes soon.. (a week and half after peppers).
Although pepper and tomato plants go out at the same time—after the threat of frost has passed—as mentioned, I always start my peppers approximately a week and a half earlier. I have found that pepper seeds always take longer to germinate, but that tomatoes are lickety-split.
For flowers, I have rose of Sharon (flowering bush), English lavender, Snap Dragons, Salvia, and Ornamental Poppy.
I like to try different flowers. These seeds I actually received from different fellow gardeners that shared their seeds with me. That is pretty rewarding – self-collected and propagated seed-sharing. Seed-sharing can also become a delightful conversation piece. As well, it can become the beginnings of a nostalgic garden that reminds you of these memories of friendship and sharing occasions.
For herbs, this year, I have parsley. I will be starting Basil with the tomato plants as it is a very tender annual. (i.e. one hint of frost and it is dead.)
I thought about starting some more oregano, but I have four established annual plants growing nicely in my garden now. Parsley is a pretty tough (can't really use it well the second year even though it is technically a bi-annual. First year, it makes the plant. Second year, it makes the flower.
I have had some luck with making my own seed-starting soil, but to be safe, it's best to buy a. . . .If you are a member, sign in to www.ccqh-leadershipclub.com and go to the Newsletter to read entire Club Newsletter.
Enjoy your Creations and Happy Gardening,
Steve Lutton
Steve's Creations - from Soil to Skillet®
Post your questions &/or feedback for this article to our forum here.
Excerpt from Steve's Creations-from Soil to Skillet®.
©2006 by Steve & Cheri Lutton. All rights reserved.
____________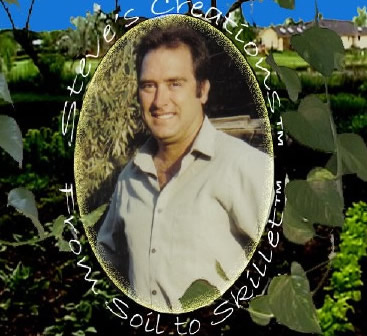 Contributed by Steve Lutton, CFO, CCQH, Inc. and Renegade Press, Inc. Steve serves through his work as a Cooking & Gardening Expert and Business Manager.
For more on Steve, To contact Steve, submit here.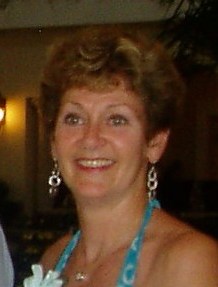 Did You Know . . . the benefits of Garden Treats?
By Ricki McKenna,
Certified Nutritionist
Garden Treats
Spinach - Ninety-one percent of spinach weight is water. It is a good source for Vitamins A and C, thiamin, riboflavin, niacin. calcium, phosphorus, iron, sodium, and potassium. It is also high in protein.

Tomatoes - goood for . . . .If you are a member, sign in to www.ccqh-leadershipclub.com and go to the Newsletter to read entire Club Newsletter.
Put on your skates and head for the produce - live food - refrigerated departments and check out the various organic green and other colored fruits and vegetables like spinach, peppers, onions, and tomatoes offered there. Not only will your meals be prettier and more satisfying, you will save money on the junk your body no-longer wants nor needs and have an abundance of vitality and energy left over for skiing, snowshoeing or just dancing with your friends. For information about probiotics and greens in powdered from and how they may help you detox and create more good health and energy, please contact me at phone or link below. (read this entire article by linking on Ricki's profile page below.)
To Your Good Health!
Ricki McKenna, C.N.
aka rmchealthy
Post your questions &/or feedback for this article to our forum here.
Ricki McKenna, CN a.k.a. mchealthy, is CCQH's resident Nutritionist and a licensed, Certified Nutritionist in the Roaring Fork Valley of Colorado. She loves to eat real food, counsels with individuals and families, conducts seminars and workshops on health and nutrition. Her specialty is teaching creative eating for weight loss and maintenance and a healthy body and outlook. Ricki can be reached by phone at 970-927-4577 or by contacting her here.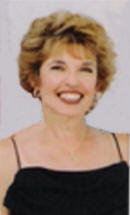 The CCQH® Leadership Club
Leader of the Year
Joey Grunewald
Joey has exemplified her leadership by actively participating in all of the Club's activities, engaging others in a spirit of balance, enthusiasm, dedication, and harmony. Her legacy can be found on her leadership profile. Joey is an accomplished poet, author, and creator of gift baskets as the founder of her company, Gifts from my Heart. Her primary leadership strength and liaison role in the Club is in the lifestyle area of Family & Plan. Joey is available for assistance and support to our Club, its members, and to CCQH, Inc. in advancing a legacy in leadership. Please contact Joey here.
_______________________________________________________________________
*Please Forward this Newsletter to admired associates and/or friends."