Meet our Liaison and
Ask an Expert in Family & Plan,
Joey Grunewald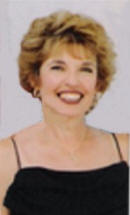 Joey is an author and poet. She has always loved writing poetry for her family and friends, personalizing the poems as gifts from her heart. Joey's passion in life is to connect with every client at this heartwarming level. It gives her a chance to give a unique gift for any occasion. As a result of her passion, Joey founded the company Gifts from My Heart, which offers a variety of inspirational gifts.
"I feel this is a gift I have been given and want to share with as many people as I can by spreading this passion from my heart to yours"—Joey Grunewald.
Another way of spreading joy is the release of Joey's book of poems for children, Jo-Jo's "Livin' Like A Kid". This book was inspired by her five granddaughters, and the love and support of her husband, children, and family members. It reflects Joey's fun-loving attitude with children, and her unconditional love for all living creatures. Her message is to "love with an open heart, and have fun with the little joys of life."
____________________
______
Articles by Joey Grunewald
Ten Tips to Inspire Creativity